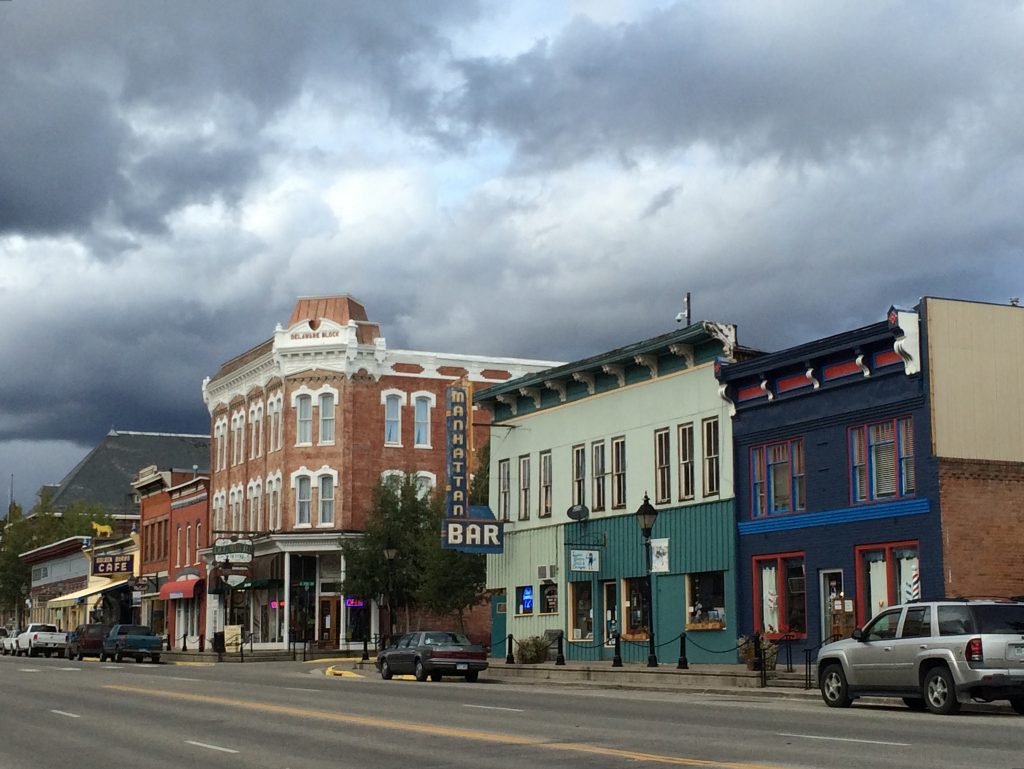 From RMNP, we headed south to Leadville CO, the highest incorporated city in these United States, and the westernmost point on our journey. It's two miles above sea level, and the temps dropped into the mid 20's both nights we were there – our first encounter with sub-freezing temperatures since we left home. We woke up to snow at the higher elevations (above about 12,000 ft):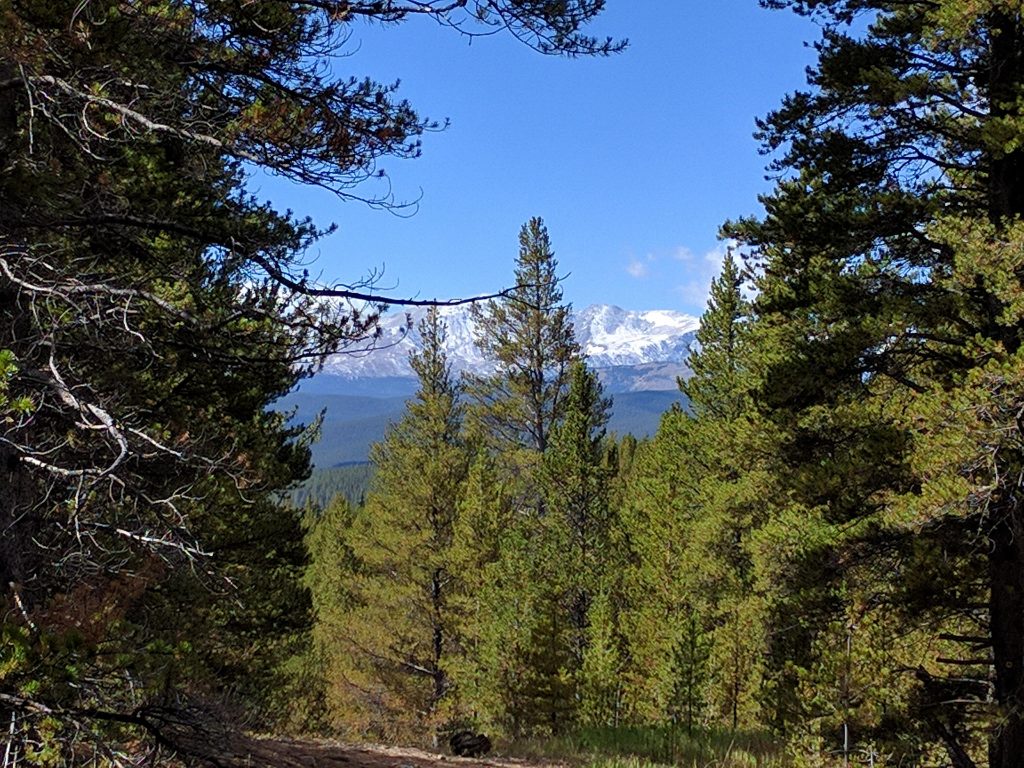 Not far from Leadville, at the Tennessee Pass, is Ski Cooper, where my friend Bill is the ski school director. Bill is the person who recruited me into the ski teaching business, way back around the turn of the century.
We stopped in to say hello. Bill gave us a grand tour of the ski area then took us on a trip around the surrounding valleys, including the site of Camp Hale where the 10th Mountain Division trained during WWII.
Camp Hale:
We had lunch in Red Cliff, a tiny town in a huge canyon with an incredible bridge:
On the way back, we stopped at Turquiose Lake which featured a great view of Mt. Elbert, the highest peak in Colorado (and the 2nd highest in the lower 48 states).
Here are a few more photos of Leadville, Ski Cooper, Camp Hale, Red Cliff and Turquiose Lake.