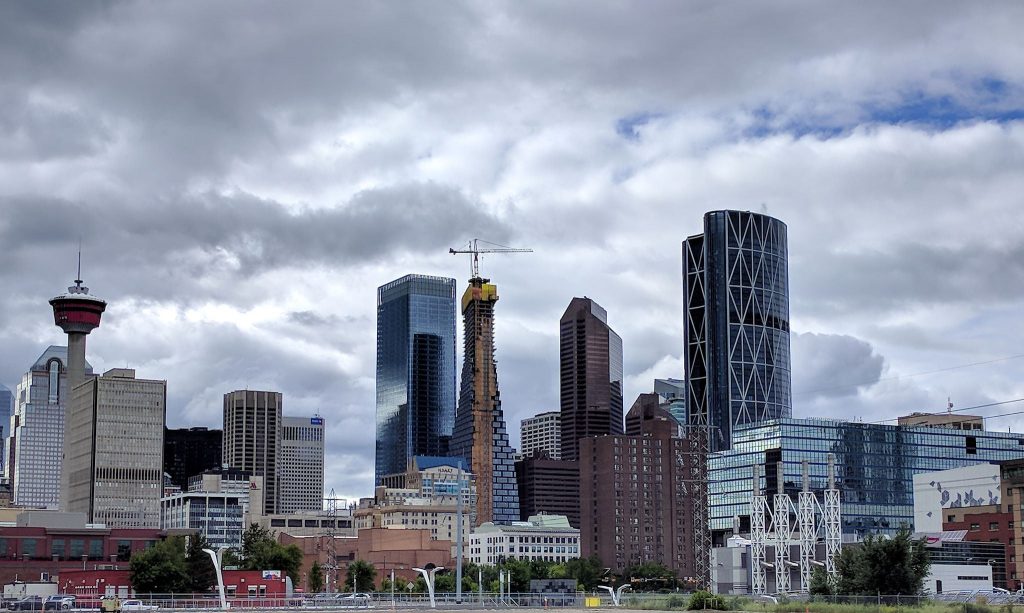 Calgary (rhymes with strawberry) is one of the fastest growing cities in Canada, with a current population of 1.3 million. It's a diverse city with 60% of the population of European descent and 36% 'visible minority' (non-white, non-aboriginal), the remainder being indigenous/aboriginal/First Nation. A former Olympic city, one of the largest in western Canada and a hub for the region's agriculture, mining and oil activities, this should be an interesting place to explore.
We knew we wanted to visit Studio Bell, site of the National Music Centre and the Canadian Music Hall of Fame. We also checked our festival list and assumed we'd be able to find some interesting event. Well, dontcha know, we would be in Calgary for their biggest event of the year – The Calgary Stampede – billed as 'The Greatest Outdoor Show on Earth.' The Stampede attracts 1.3 million visitors from outside the city each year.
With our recently boosted confidence in urban camping, we set a course to arrive just a couple of days before the start of the Stampede.