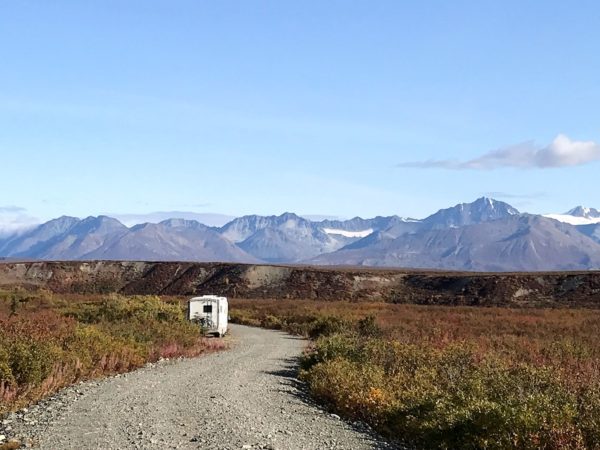 The window is early September. That's when it's usually safe to head out of Alaska – see some fall foliage colors yet before snow in the mountains of Canada create challenges for those headed to the lower 48. So, we're watching the calendar a bit more closely than we have. And we've got one more corner of Alaska to explore.
The plan: spend 2 days in greater Anchorage on major provisioning, scheduled maintenance for the truck, no blog posts (who wants to hear about doing laundry?), no pix, head north. Plans never work out.
The truck service was done surprisingly early, so we decided to head north (that's how you drive out of Alaska) early in the day. Around 5 PM or so we were near Paxson, the start of the Denali Highway, our first in-state adventure, where it all started in June. We knew of a few boondocking spots with a great view of the Alaska Range, so we decided to stop for the night.

The self-imposed photo moratorium lasted 43 hours. (Yes, we were impressed, too.) We found an amazing camp with views of the Alaska Range, glaciers, lakes, and fall foliage that was totally quiet within sight of the Highway. Then emotion kicked in… remembering how we loved our trek across the Denali Highway back in June, realizing how it had set the bar for the rest of the summer in Alaska. And here we were, without planning it, essentially closing the loop – and, of course, posting about it.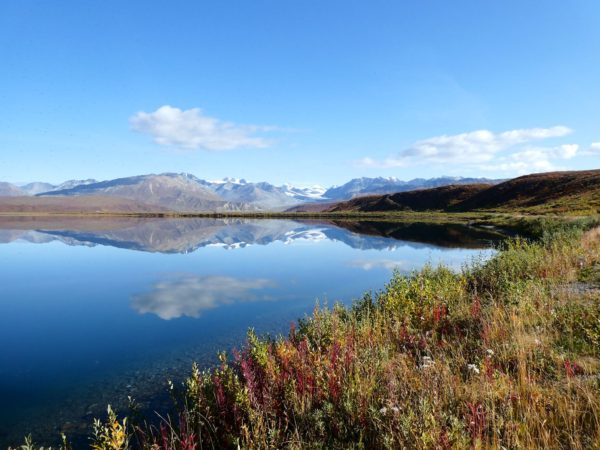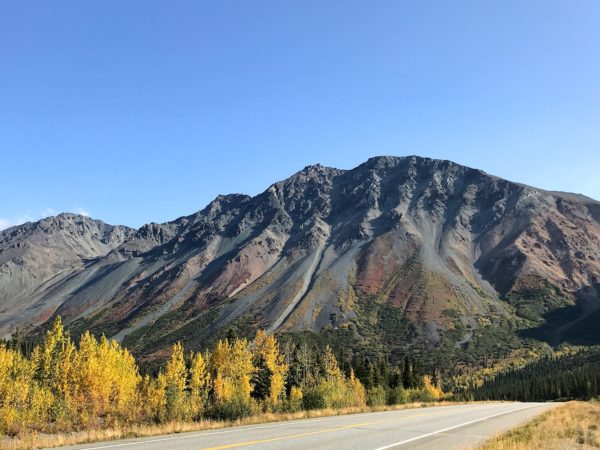 Recall our first meet up with the Richardson Highway and Isabel Pass, where we were forced by nature to take too many photos… At least we could drive through this time without taking too many. Ha! The fall foliage wouldn't let us. Thought we'd share a few…
For anyone who's interested, more Paxson camp and Isabel Pass pix…