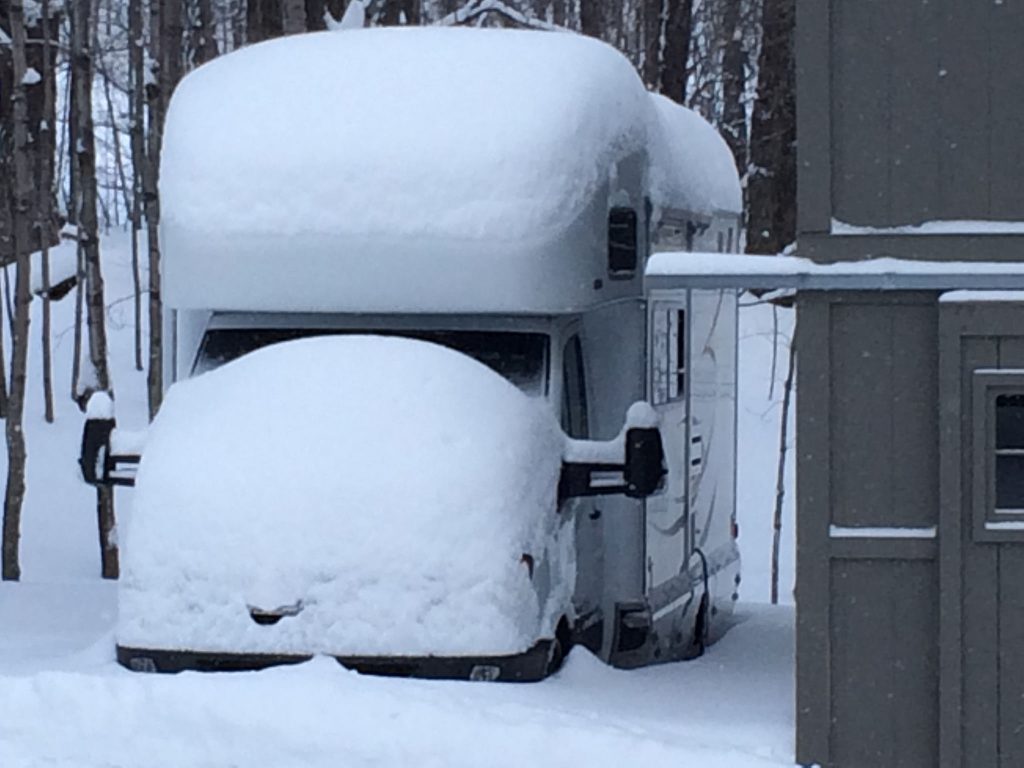 No excuses are needed to reminisce about our 2016 adventure.   We'll talk travel with anyone who'll listen not just to be polite. And fond memories pop up every now and again.
As we start planning the next adventure, and consider how to make epic even more epic, we look back to 2016 for lessons learned – what we loved and plan to continue and what we'd like to do differently.
So here's our 2016 trip summary, keepers and things we'll do differently…
We were not surprised at all by how many beautiful places there are in this country – Rocky Mountain National Park, the North Shore of Lake Superior, the Boundary Waters in MN and many, many others. However, we were often surprised by where we found some of these beautiful places – the Dakotas and the Okefenokee Swamp in GA come to mind. (Really?)
Our eclectically nomadic wanderings had several unexpected advantages. The pretzel-like route enabled us to see geographically connected regions of the country linked by history, commerce and culture. We were caught off-guard and impressed by the richness of regional history and how much it added to (and in some cases varied from) the history lessons from high school. Standout areas of interest include the Great Lakes economy (mining, manufacturing, commerce, transportation), westward expansion (Lewis and Clark, the Oregon Trail), Native Americans and interactions with European settlers (pretty much everywhere we were), the cotton economy, slavery, the civil rights movement. Who knew learning about history could be so engaging? Maybe every kid (and grown-up!) should tour the country in an RV!
Our search for music brought us to still more interesting places we'd not otherwise have seen. We joined in with 10 jam sessions on the trip, including places like Egan, SD, a club basement in Memphis, TN, St Simons Island, GA and the Shavano Wildlife Management Area near Salida, CO.
We traveled with a list of people we'd like to visit.  We weren't totally surprised that people we haven't seen in 20 or even 30 years remembered who we are and were up for a visit. We were delighted at how easily conversations just picked up where we left off. We loved reconnecting with old friends, getting to know long lost relatives and making new friends along the way.
Without meaning to be trendy (e.g., downsizing, simplifying, decluttering), we found sharing 140 square feet and 2 coffee mugs to be incredibly satisfying and integral to the adventure. Will we do it again? You betcha!
Keepers
We'll continue integrating all of the items above into the next adventure – long lost friends and family, interesting places, history, music and of course those 2 coffee mugs.
Although we suspected we wouldn't be able to consistently find organic food, we really enjoyed trying. Googling 'organic food near me' often led to hole-in-the-wall food co-ops in interesting neighborhoods in small cities and college towns we likely wouldn't have visited otherwise. Like Sault Ste Marie…
The same goes for laundry. We could pay extra for a full service campground with 'free' laundry. Or, wind up in an interesting neighborhood and explore a bit or chat up the locals while waiting.
What we'll do differently
Not much. However, we do have a short list.
A limiting factor in how much we could practice music while in campgrounds was the noise, um, volume of the music – our fellow campers may not be blues fanatics. We figure an electronic drum kit and a few extra cables will let us practice together using headphones. Pantomime Band! Yes, we'll have tip jar.
We're ditching the spare tire. If we had a flat, we couldn't jack up the 6 ton truck ourselves. Our roadside assistance provider could bring along a standard sized truck tire. That frees up weight (recall we have a weight limit) and enables us to move the bikes on the bike rack closer to the RV – better for the bikes and the RV.
Last year, we planned on averaging 70 miles a day – longer driving days mixed up with longer stays in delightful places. We believe averaging 50-60 might give us more time to absorb the adventure as we go along and just be. We're setting the bar lower!
The 2017 more epic adventure planning is well underway…