It was in Fontanelle, Wyoming (population 13) that we finally said thank you and goodbye to Utah. Let me explain…
For this year's adventure, among our goals we set the intention to explore southern Utah's canyon country. Being hardy New Englanders (translation: wimps in the heat), we assumed we'd have 5-6 weeks – May and early June – to visit 5 National Parks before it got too hot. In one sense, our timing was perfect – any earlier and more roads would've still been closed due to snow; any later and we'd have had many more 90-degree days. Nonetheless, our list of things to see and do on a future visit now exceeds what we did see and do – we've only just begun!
We expected to see canyons and red rocks. And that we did! What snuck up on us was the rivers… We marveled at the mighty Colorado River cutting (literally) through Moab and recalled fondly our glee at overlooking the source of the Colorado last September while in Rocky Mountain NP. From high plateaus at both Island in the Sky and Needles at Canyonlands, we could see obvious, deep and wide depressions in the earth 12 to 15 miles off toward the horizon – the confluence of the Green and Colorado Rivers.
The Fremont River enabled the fruit orchards and historical settlement of Fruita within Capitol Reef NP, cutting a few canyons on the way to the Dirty Devil River. We followed beautiful canyons cut by the Dirty Devil to its confluence with the mighty Colorado at Hite and the northern end of Lake Powell – a 200-mile-long reservoir 300 miles from the nearest population center. Hmmm… At Lee's Ferry, we crossed the Paria River, where signs (and rafts!) denoted the official start of the Grand Canyon and the dividing line between the upper and lower Colorado River basins. Hmmm…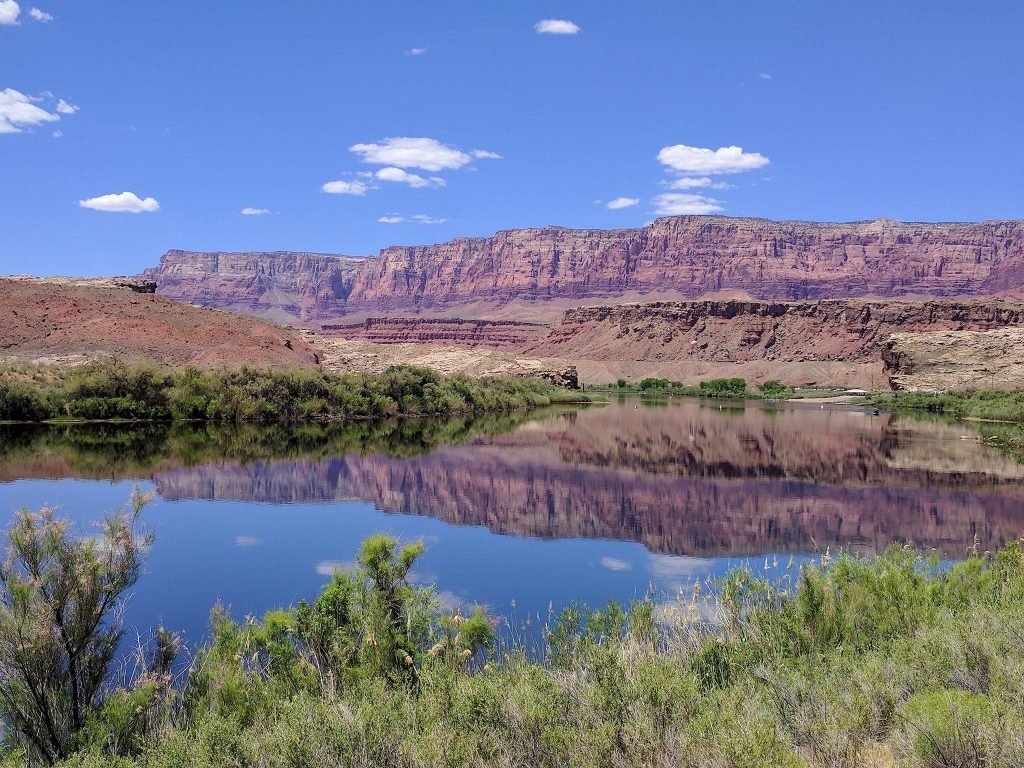 We marveled at the teeny thread of the Colorado River while peeking over the North Rim of the Grand Canyon. Add to our travels in Utah following the San Juan River in New Mexico, missing the Gunnison River in Colorado (roads closed due to snow), and reconnecting with the Green River at Flaming Gorge, we had, unknowingly, circumnavigated the upper Colorado River basin.
Hold that thought.
I enjoy reading up on where we're traveling, particularly learning about local history through biographies of early explorers and settlers. My choice for Utah was Beyond the Hundredth Meridian: John Wesley Powell and the Second Opening of the West by Wallace Stegner. Powell was the first explorer to map and document the rivers and canyons of Utah in the 1870's. For that reason, he got to name everything – Gates of Lodore, Flaming Gorge, Glen Canyon, Grand Canyon, Dirty Devil River, Bright Angel Point, and a million others… It was fun to sit by the Hayden Fork River within sight of Kings Peak with my feet up, reading a book about explorations in Utah by Powell who named these respectively after fellow explorers F.V. Hayden and Clarence King. One hundred and fifty years ago.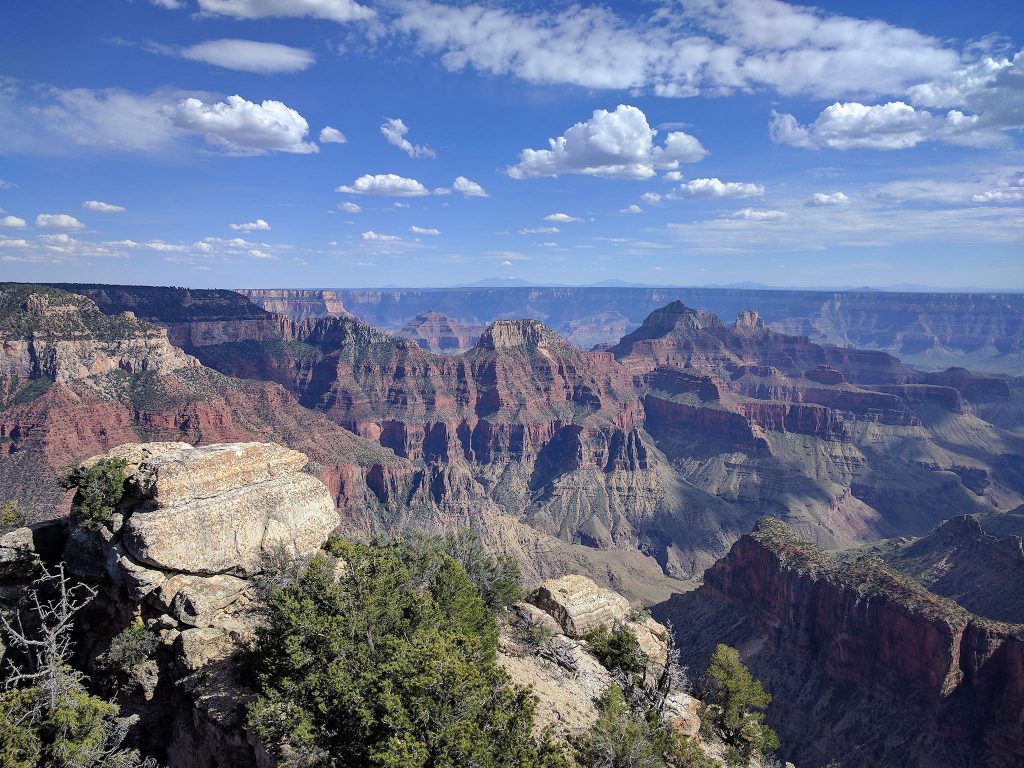 WARNING: Just a bit of philosophizing coming up… Powell was the first of the explorers to realize that people settling in the arid west would all be dependent upon the river basin for water – for agriculture, economics, communities and life itself. After exploring the west, Powell most famously became the director of the US Geological Survey.  Based on his intimate knowledge, he had a vision for and proposed policies to facilitate settlement and water management of the arid west.
As with all federal government work, he had supporters and detractors – he did not succeed with his vision in his lifetime. However, within 50 years of his death, his vision was nearly fully implemented. Powell believed that, despite temporary defeats, human progress – like a comet – was inexorable. In addition to a great and timely read, I was grateful for the bit of optimism.
The northern edge of the upper Colorado River basin is the source of the Green River, accessible via a 50-mile dirt road to a trailhead for a 15-mile hike in grizzly-bear-infested woods. After not a lot of thought, we decided instead to wave goodbye to Utah and the Colorado River basin at the Fontenelle Dam, the first such structure on the Green River, right outside of Fontenelle WY (population 13)…