There is a beauty in Acadia National Park that is special and naturally lifts the spirit.  Mountains rise dramatically from the sea and host a number of ponds and lakes, rivers, trails, rock formations, and a wide variety of gorgeous, natural landscape arrangements all over the island. We were fortunate to spend four delightful days in the Park in advance of the full tourist season.
The high point (pun intended) of the visit was a bike ride to the summit of Cadillac Mountain.   We also enjoyed biking the Park's legendary carriage trails, visiting several lakes, vistas and generally enjoying the quiet trails. Since most of the 'action' at Acadia is on the east side of the island, we decided to drive to the west side to explore a bit and hike Beech Cliffs en route to Beech Mountain.
The Park trail system was financed and designed by John D. Rockefeller, Jr. early in the 20th century.  His vision was to preserve the landscape by fully integrating the carriage roads – hence rock bridges and guardrails. Although surrounded by natural beauty at all times, including in the campground, it was the rock 'guardrails' that continued to get my attention.
The guardrails are affectionately known as 'Rockefeller's teeth.'  All made with natural, local stone, they come in a variety of shapes and sizes. They keep cars (and bikes) out of the ocean, ravines and beaver ponds. Depending on location, they become wonderful backdrops for flowers, ferns and some of the millions of blueberry bushes at Acadia.
Our stay at Acadia was a wonderful mix of adventure, rest and relaxation – loved it!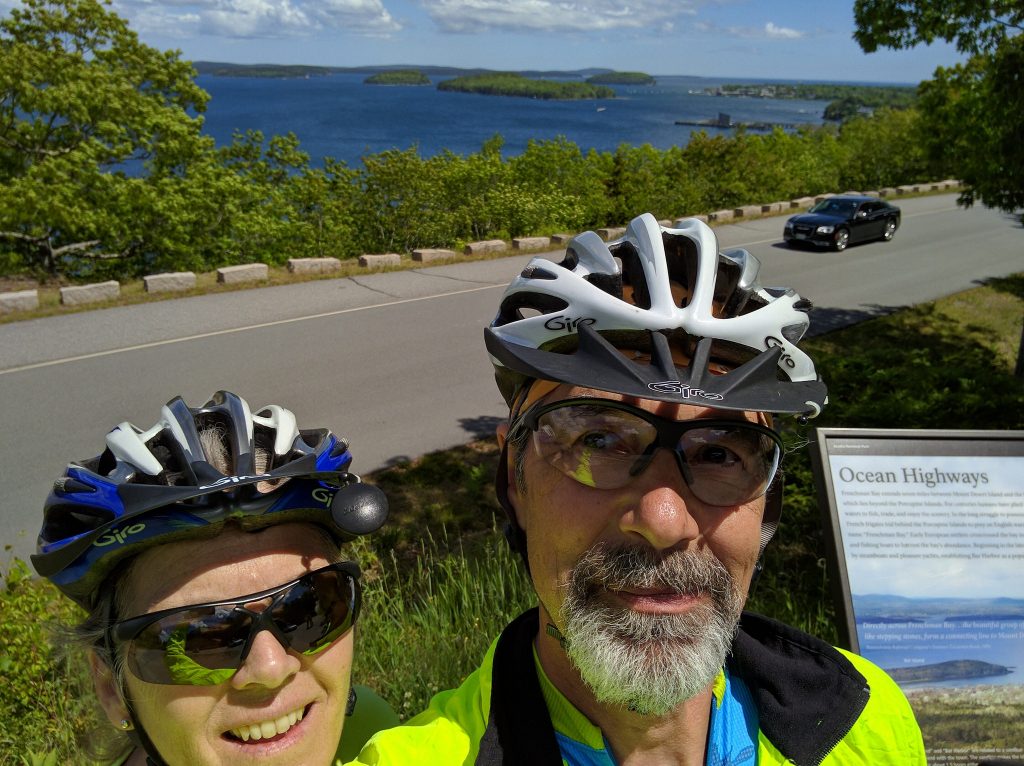 If you're interested, more photos: Acadia National Park