The blues community in Duluth, Minnesota has been putting on a blues festival right there on Lake Superior every August for 28 years. (I never knew!) When we found out about this year's festival and noticed how it coincided closely with our evolved and updated route and timing, and how they have overnight RV parking in the adjacent Duluth Entertainment Conference Center (DECC) parking lots for festival-goers, well, there was really no decision left to be made. The only dicey part was that RV parking was first come-first served, but we showed up early in the afternoon on Thursday and we got The Destinator a spot for the weekend.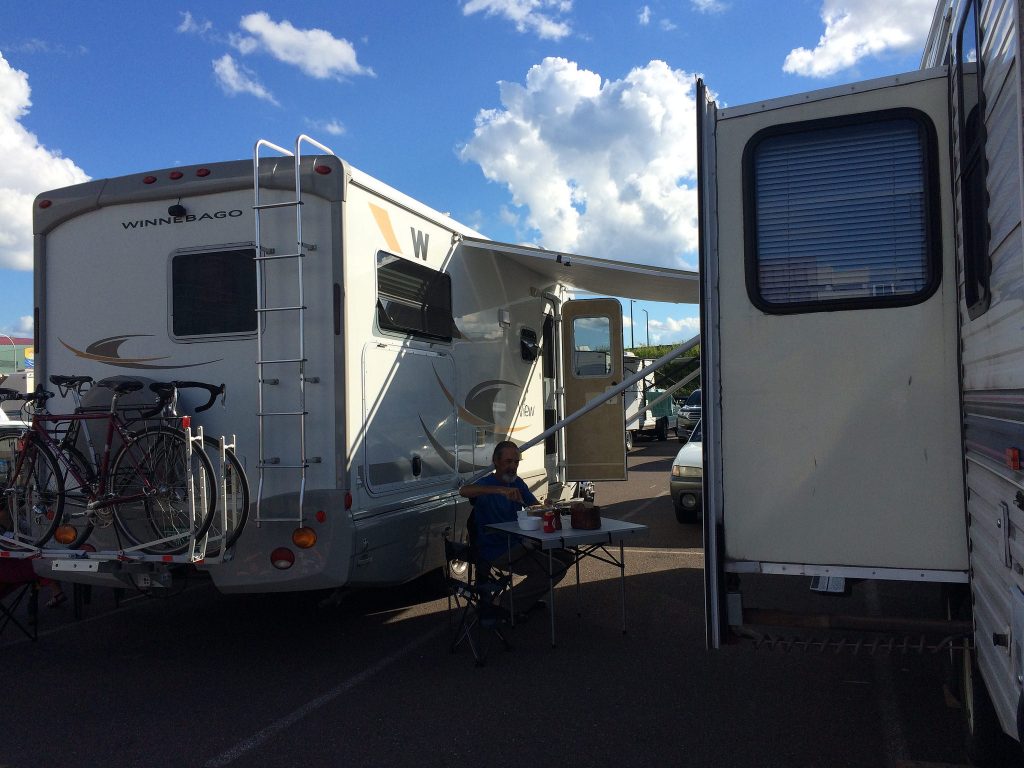 As soon as we had a place to stay, we bought our tickets. Three days of blues, two stages, 30 acts. Gates opened at 11 am, people started lining up around 10:00, and the music went until midnight Fri and Sat and wrapped up about 9 on Sunday. Nice looking tickets, too: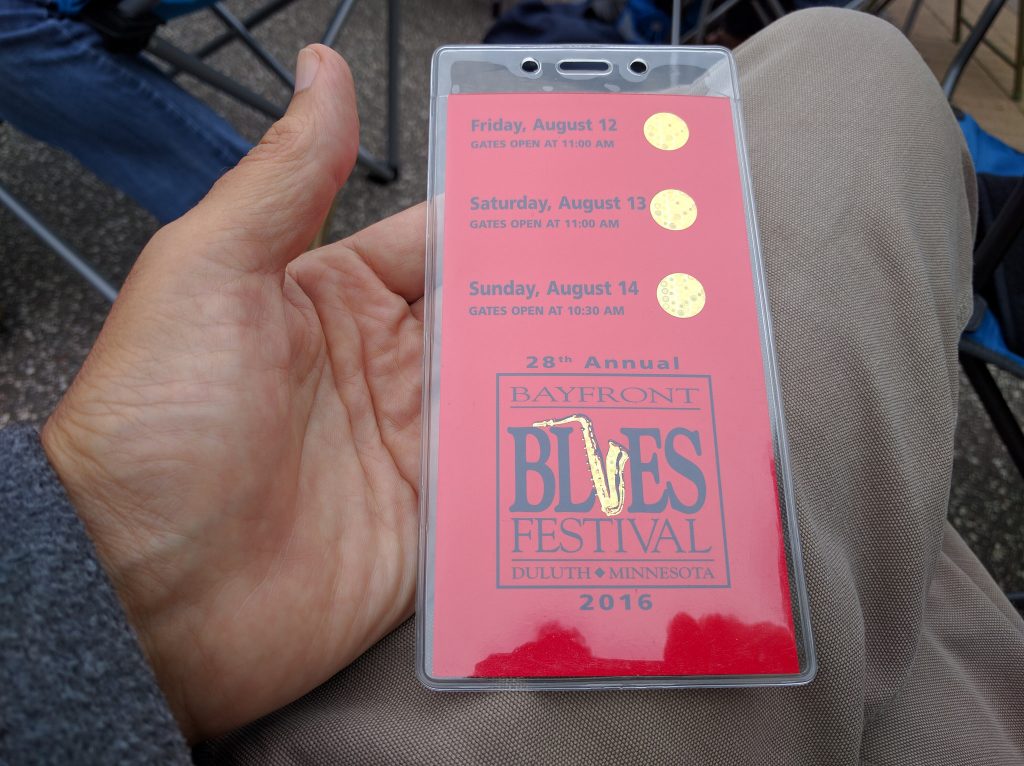 Acts alternated between the inside stage (which had its own seating) and the outdoor main stage, so you sort of commute back and forth all day. We set our chairs up in the same spot all three days, front & center by the main stage – about halfway between the white sound booth tent and the main stage in the photo on the right:
A great set by Johnny Rawls was an early highlight of the first day, Friday, followed by the incredible Samantha Fish. Rain rolled in for the evening to an extent that overwhelmed our rain gear (this was during War's time on the main stage) so we reluctantly opted to have dinner in the RV and re-emerge for Reverend Raven and the Chain-Smokin' Altar Boys' late night show in the tent, which was amazing.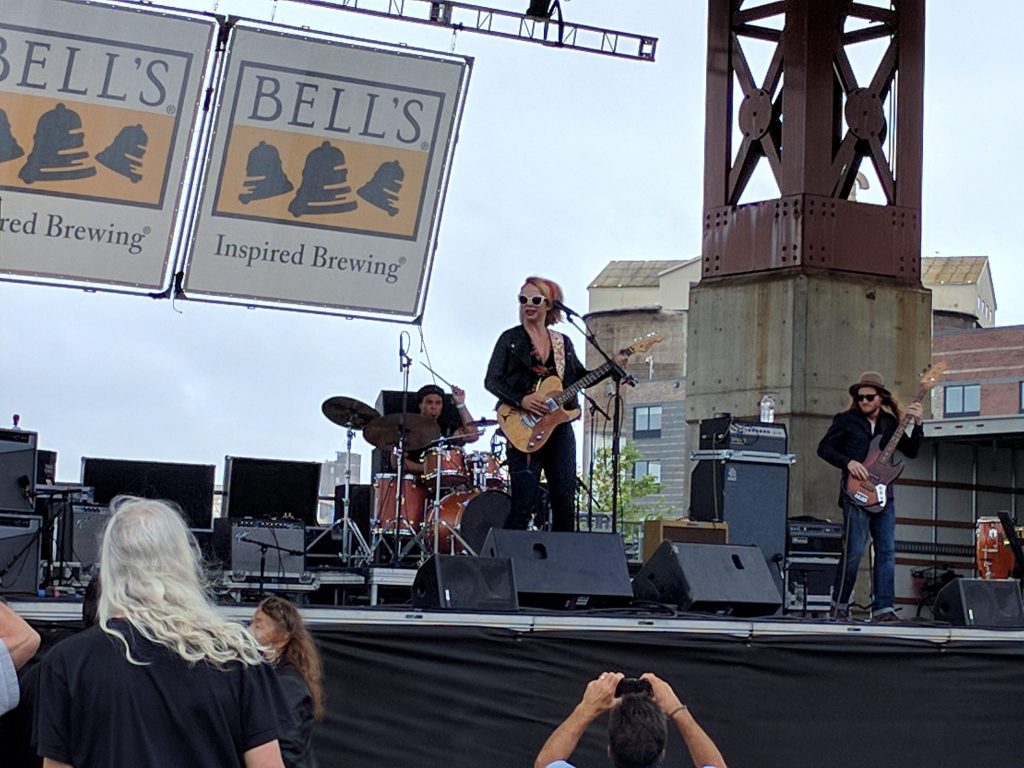 Still I have to say that Samantha Fish won day one, although the Reverend Raven ran a close race.
Day two the weather was perfect, all day. Toronzo Cannon from Chicago, Tommy Castro & the Painkillers from San Francisco, and Southern Hospitality from…the South (you might say Florida, but they're not all from there) just kept piling on, one after the other. Amazing! Sue's favorite was Toronzo's Fine Seasoned Woman…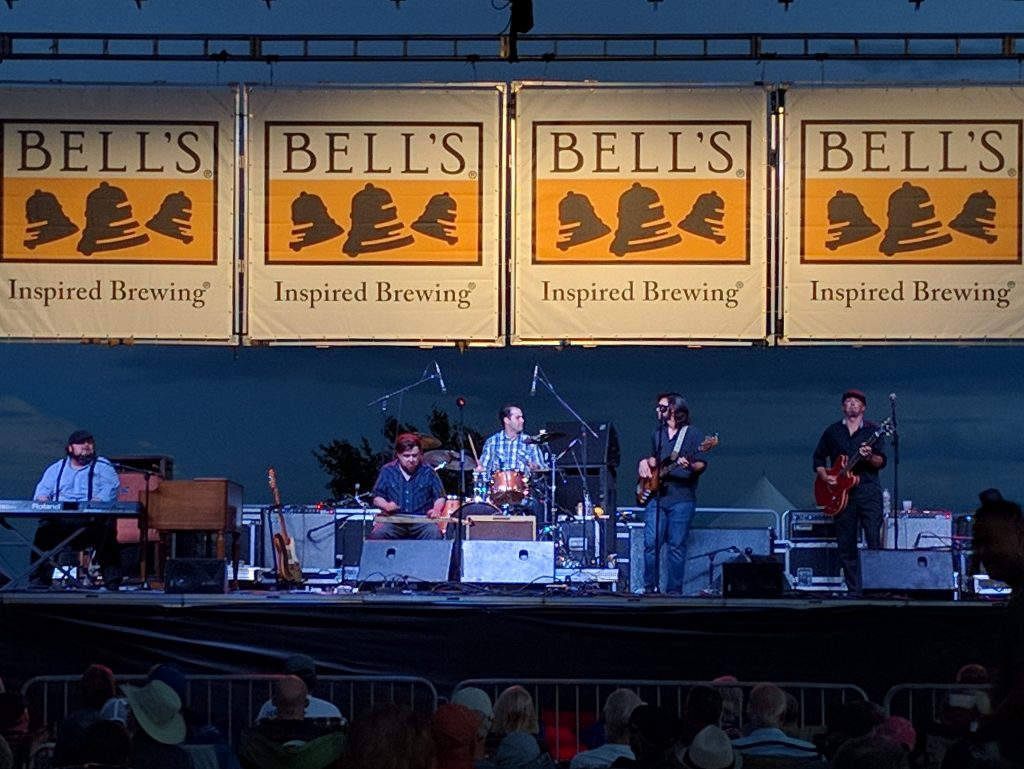 Day 3, Sunday, was a little more relaxed. After a smoking early morning set by Annie Mack and the Big Top Gospel Revue, I took some time off to learn how to do Selfies. (I think I nailed it.)
Selfies: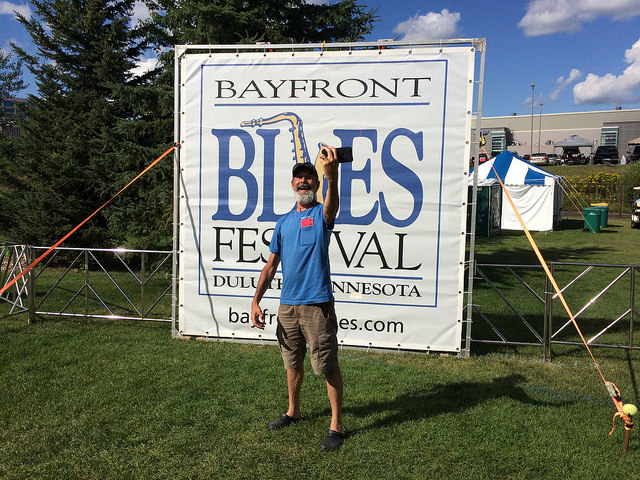 Nathan and the Zydeco Cha Cha's bounced us through the afternoon, and the legend John Mayall finished off the day and the festival in great form – still rocking at 82 years old.