There couldn't have been a better place than Palisade Head, near Silver Bay, MN, on a stunningly beautiful day, to say our farewell to the Great Lakes. On June 19 we were in Cape Vincent, NY, where Lake Ontario becomes the St. Lawrence Seaway, and for the better part of the next 8 weeks we were awed, entertained, and educated on the Lakes. One of the areas in the U.S. that neither Doug nor I had been in, we're happy that we chose to explore these Great Lakes on our great adventure.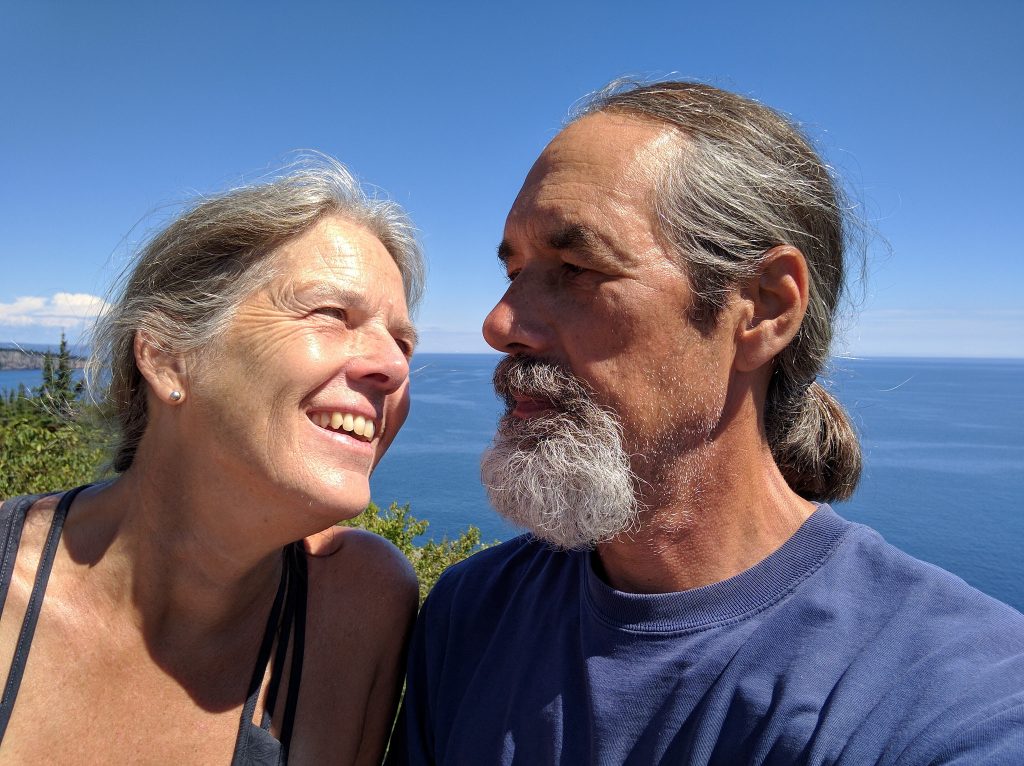 We had no expectations. We were both surprised to learn that there're aren't really 5 Great Lakes. Instead, there's one amazing inland waterway system that since the early days of fur trading has enabled shipping of goods back and forth and in and around the northern midwest to enable the 19th century growth and prosperity of the region – Chicago, Milwaukee, Detroit, Duluth, Cleveland, Buffalo and smaller cities like Marquette and Houghton – and beyond. It really is all about the lakers!
It's against that backdrop that we thoroughly enjoyed the Great Lakes. We visited big, medium and small cities along with small fishing, shipping and tourist towns, college towns, farming communities, and towns that just need a coat of paint. We drove back roads, unpaved roads, double track and ORV trails (the latter by accident) and awesome, big bridges. We biked along beaches, rivers, peninsulas and searched for smaller lakes, trying to avoid deep, soft sand. We hiked waterfalls, beaches, interpretive trails, dirt roads and downtowns.
We marveled at the 3rd coast and enjoyed miles of sandy beaches, cliffs, painted rocks and farm fields so close to the water the corn occasionally found its way to the lake on a windy day. In the lakes, we explored islands, rode ferries and cruise boats, watched (and touched!) lakers and swam. We loved the big and small music festivals, the big and small blues jams, and the local art festivals, not to mention the local food – blueberries, cherries, cheese curds, white fish, perch, walleye and pasties. Our temporary homes included state parks, county and town parks, national forests, wineries, driveways and parking lots, ranging from cozy places deep in the woods to those right on the beach where we slept hearing the water lap the shore at night. We loved it!
Just before taking MN Route 1 west, away from Lake Superior, our visit to the Northshore Mining Co. interpretative trail in Silver Bay summed it all up… Iron ore is mined in Babbitt and shipped by train to the plant in Silver Bay for processing. Once converted to pellets, the iron is ready to load onto a laker (laker!) at the dock. The laker has just delivered coal to operate the processing plant and is ready to transport the iron pellets to Ohio or Pennsylvania to convert into steel. The steel will then be shipped via laker to auto and other manufacturers where finished goods will be distributed throughout the world.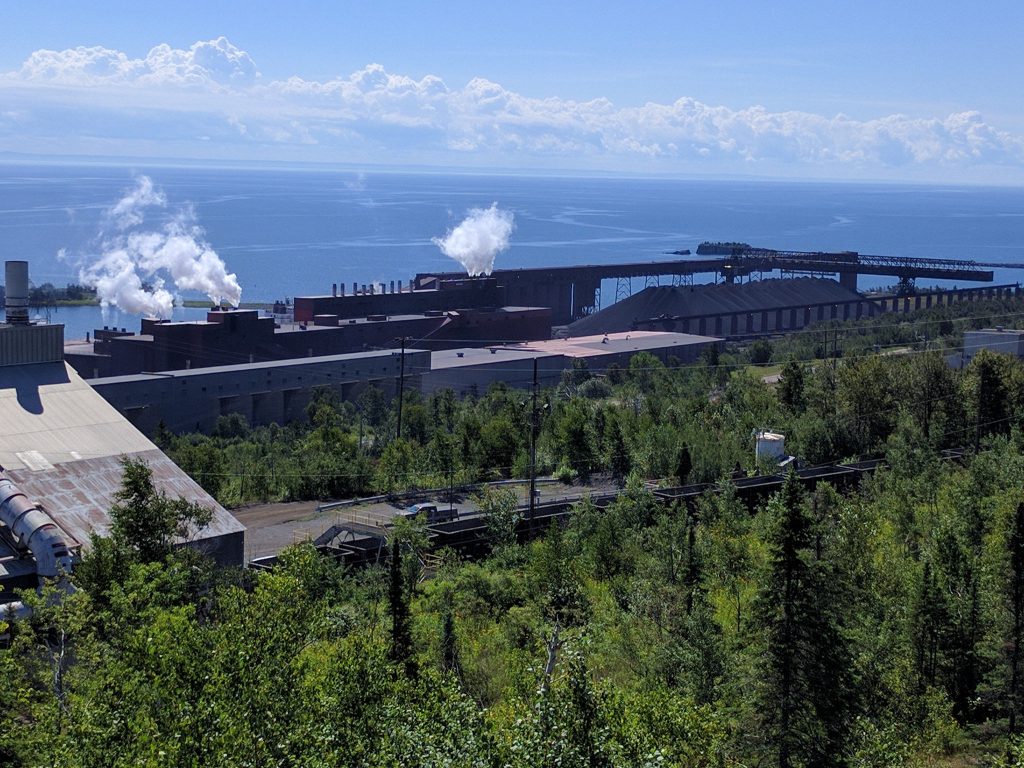 We're greatly (pun intended) satisfied with our travels to date, as we set off on the next leg of this adventure. Stay tuned!