Yes! In fact, Harry Chapin pretty much nailed it right there. Here's what we're talking about:
A day or two ago, Rod & Tanya were at their desks at home in Egan, SD reading a new post on Technomadia about their friends Chris & Cherie's stay in our driveway back home in Vermont. At that very moment outside in Rod and Tanya's driveway were The Destinators (aka Doug & Sue), enjoying a cup of coffee in their rig, catching up on the news and a few select blogs – and reading the same Technomadia post. See what I mean?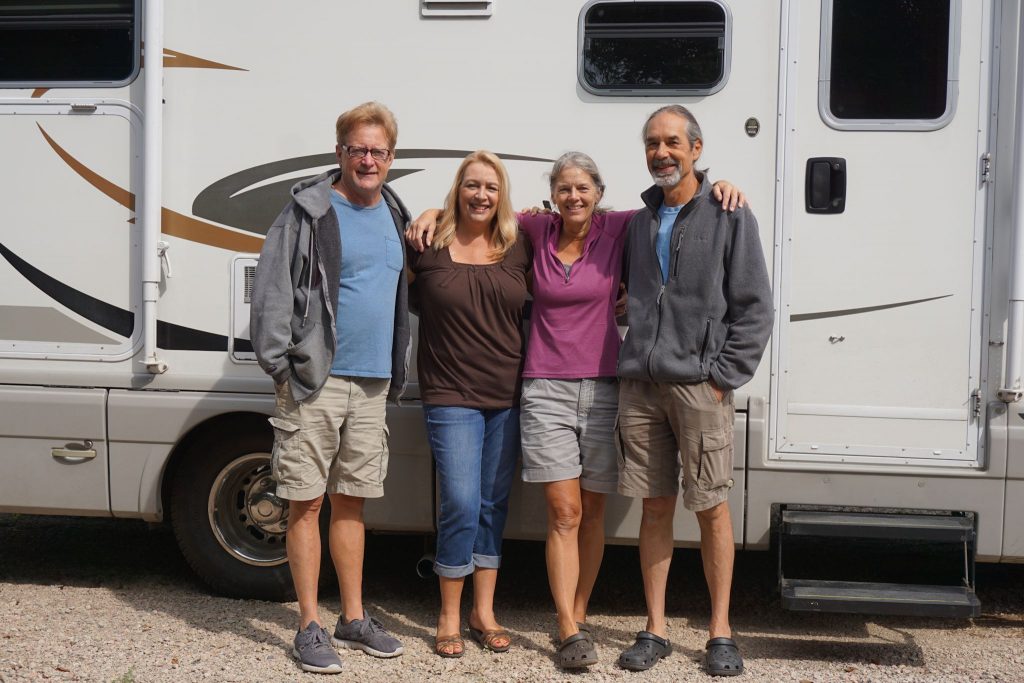 We did a ton of research to prepare for our adventure. We've already talked about how much we learned from Chris and Cherie's website Technomadia.com, and how we were fortunate to meet them in Montreal in May, knowing that our RV paths would probably not cross anytime this summer – they were heading north to VT, just as we were heading west.
Since we thought Chris and Cherie would enjoy the Mad River Valley, and knowing they would need someplace to stay after a rally they were going to up in VT, we offered them a spot in our yard to use as a base camp. We stayed in touch and were delighted to hear they were taking us up on the offer in early August.
Also while we were in Montreal, Chris and Cherie told us about another musician couple they had met in Arizona who spend big chunks of time traveling in an RV – Rod & Tanya – and offered to introduce us. In fact, while searching the internet for info on RV travel with musical gear, we'd already found Rod & Tanya's blog, rvdreamtour.com, pored over their posts and videos about their traveling road show, and adapted a couple of their ideas to our smaller setup.
Well, last week we met up with Rod and Tanya at their home in Egan, SD (population 280, or 278 in winter). Chat, talk RV stuff, jam, eat, jam, drink, jam, chat, repeat. In addition to being super musicians (imagine a duo with the aforementioned Harry Chapin along with Stevie Nicks…) and wonderful people, they were welcoming hosts, showing us the best of small-town life in SE South Dakota. Rod & Tanya are veteran performing artists with a huge list of songs in their repertoire. We played song after song after song and had amazing, great fun.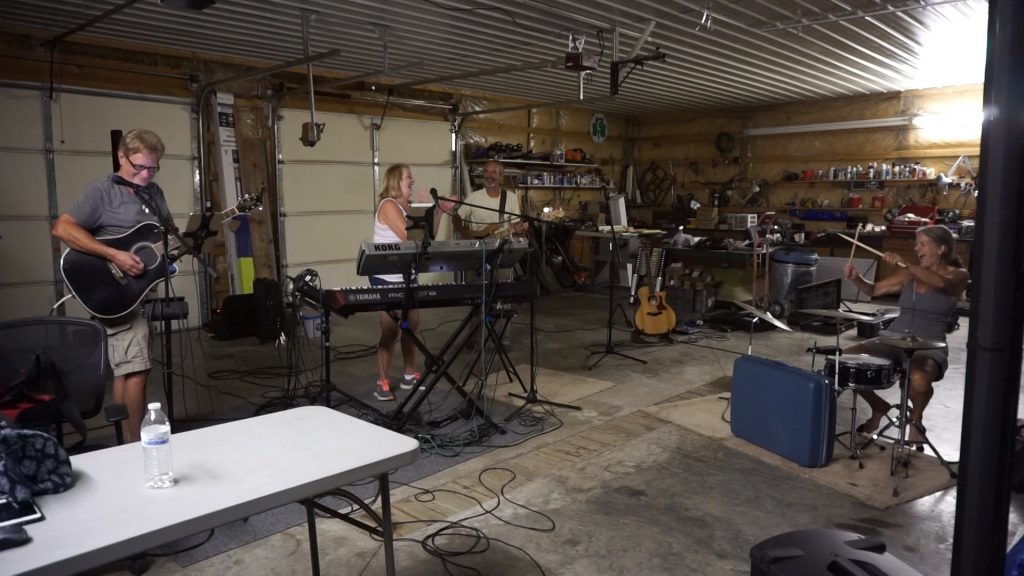 And that's how we wound up being in Rod & Tanya's driveway, reading a post about Chris and Cherie staying in OUR driveway, while Rod & Tanya were a few yards away doing exactly the same thing.
We're so glad to have made these new friends and super excited that our paths may cross again in September as Rod & Tanya head out on their next RV adventure. Thanks Rod & Tanya, thanks Chris & Cherie!
More photos of our visit with Rod & Tanya…