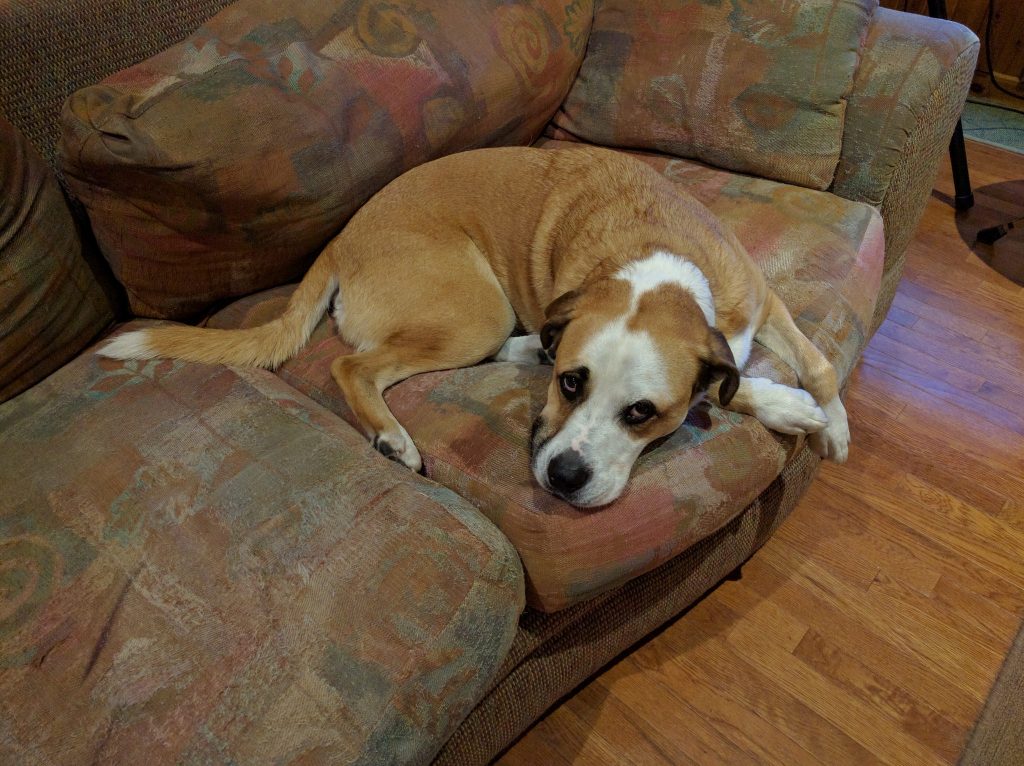 This is Walker. Walker lives in Beaufort, NC, which is pronounced "Bo-Fort."  (If it were pronounced "Biew-Fert" you'd be in an entirely different town in South Carolina.) Walker's humans are named Carlos and Hope and they have a band called the Beaufort Blues Project (1st pronunciation), or BBP.
Hope plays drums in BBP, while Carlos plays bass guitar and sometimes 6-string (does this sound at all familiar?). We met them at a Blues Guitar Unleashed jam in Maine two years ago, and again at the infamous Beaufort jam, which they hosted in October 2015.
As Sue described in the previous post, we were kind of surprised to suddenly find ourselves in this part of North Carolina. We originally thought we were going to be too far to the west and out of time. So what now? Well, I called Carlos and he said he and Hope were around and we should come by, and we can hang out and get some dinner, maybe play some music – and all of that we did.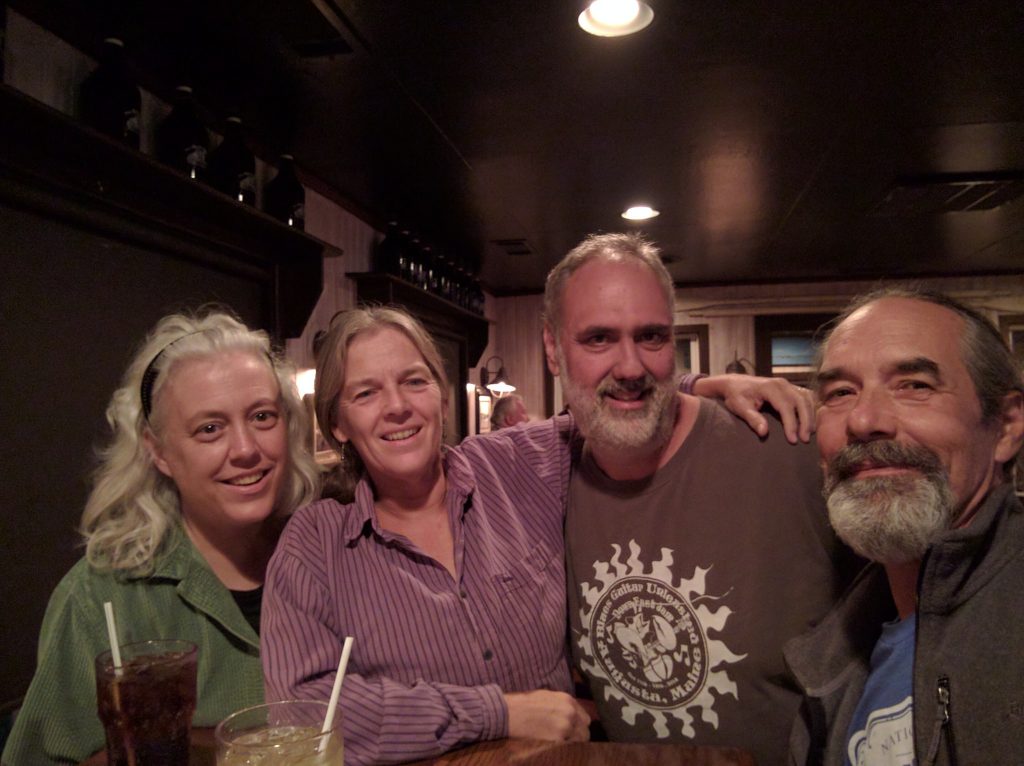 We are so glad we got to see Hope and Carlos on this trip! Great people, great meal, great music, great times.
More Beaufort pictures here.