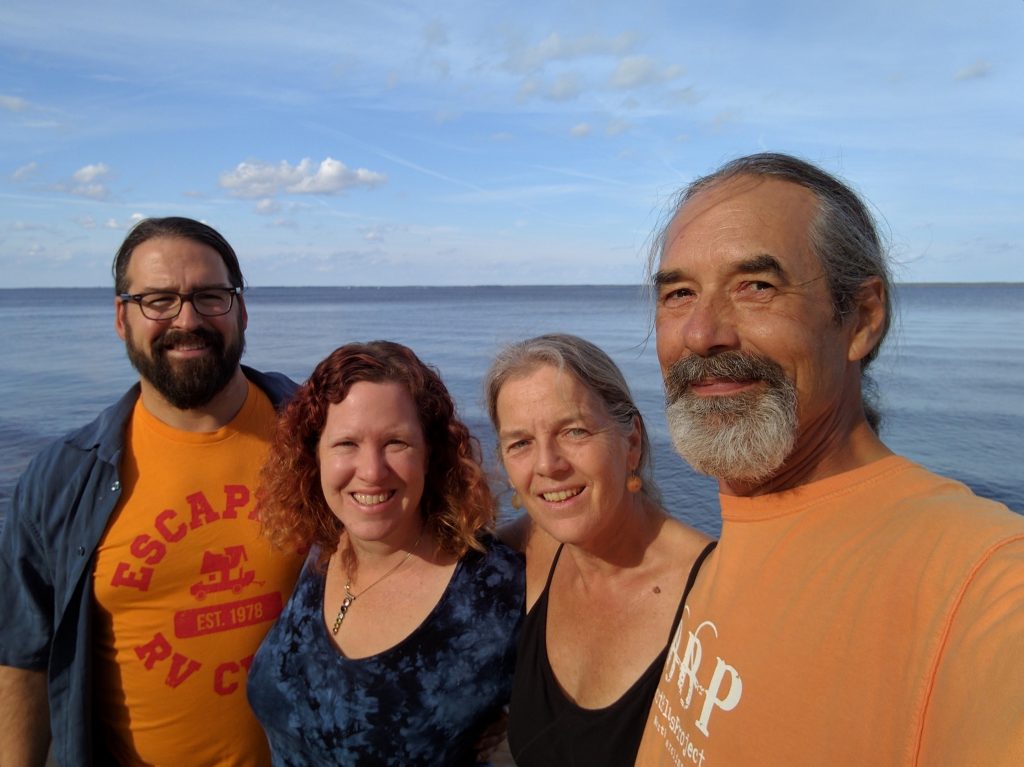 Traditional snowbirds migrate up and down the 1,500 miles of east coast highways between New England and Florida twice a year and make their trip in about 2 days. It took us 3 weeks to cover our first 1,500 miles on this adventure – a pace we loved. Given our time constraints, we considered ourselves fortunate to have 8 days for our northbound 'sprint,' and we wanted to spend some of that time catching up with friends.
We hoped to meet up with Trish and Jim – friends and former neighbors from our Canton, CT days in the 1990's, who retired to Aiken, SC – and we'd made tentative plans way back in January. We tried to get in touch as we approached the area, and we were ultimately very happy to learn about their vacation in Prague (cool!) and less than 100% excited to learn they'd returned a day after we passed through SC (Argh!). We wished we had the time for the 400 mile re-route. We will catch them next time!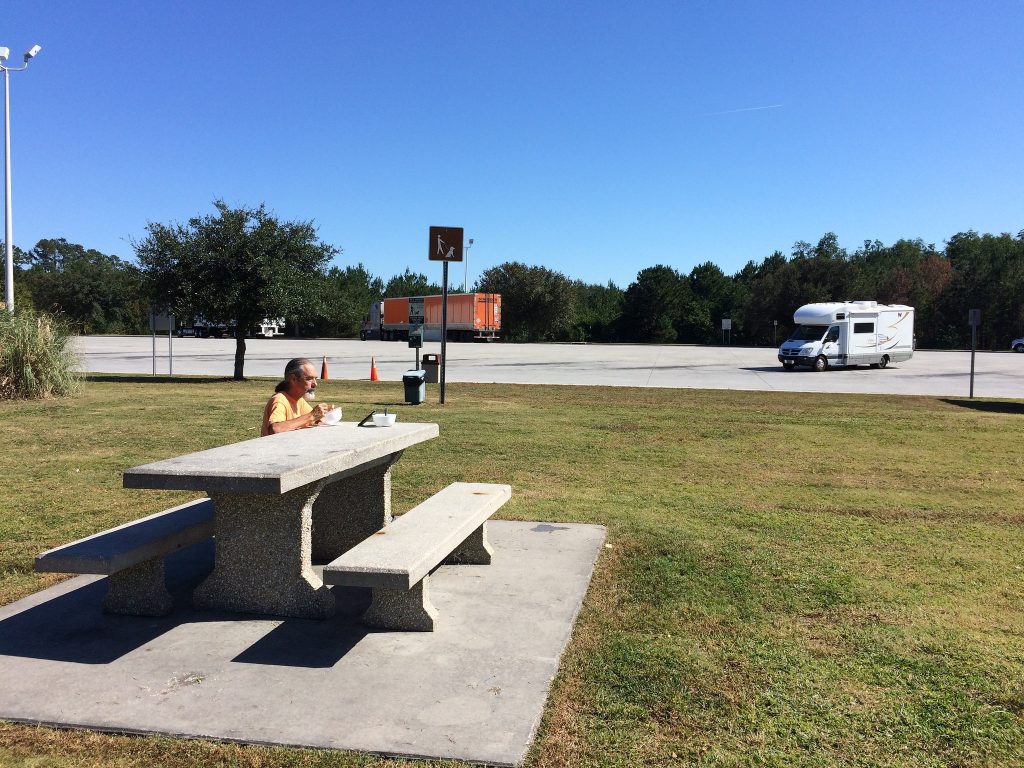 Ron, who now lives in Southern Pines NC, was an active member of the Mohawk-Hudson Cycling Club, as were Doug and I while we lived in Troy, NY in the 1980's. Ron had just returned from a vacation in California on Monday and had time for a quick get-together on Wednesday (Yay!). Our last live visit with Ron was on a bike ride in VT 14 years ago. Work brought Ron to Southern Pines, which he describes as '12 miles from the south in any direction.' We got caught up, toured downtown Southern Pines, dined while we opined and solved world problems, visited a favorite watering hole with live music, and caught up some more 'til way past our bedtimes. So glad to finally get to see Ron in NC! In the rush and excitement, with only 4 days to go on a 5-1/2 month trip, can't believe we forgot to take pix… Argh! Amateurs!
While doing research for our RV adventure, we 'met' Chris and Cherie of Technomadia, full-time travelers and a super source of all things RV, especially technology-related things. We were so glad we had the opportunity to get together with them in Montreal last May, since we didn't expect our paths to cross in the foreseeable future (though you might recognize their bus in the photo below if you happened by our driveway in Warren sometime in August, while we were out here somewhere…). We realized quite recently that our respective travel paths would nearly coincide for about a day in NC. With a little help from Google maps, we re-routed just a bit to pull off a quick meet-up near New Bern. We enjoyed our visit with a little hiking, a collaborative dinner and catching up on a summer of travels. Doug got to bond with Kiki the blogging cat, and we were totally excited to learn more about their plans for their next adventure – a Great Loop Tour. We wish Chris and Cherie great luck and fun with their search for the perfect boat.
When we arrived in New Bern, there was this strange, eerie feeling that we'd been here before. What the limited, phone-screen view of our route in Google maps hadn't quite made clear to us was that this course adjustment had brought us 30 miles from Beaufort, NC, where our friends Hope and Carlos live. We can't be that close and not stop! A quick phone call and another quick visit was in the works. (To be continued in the next post…)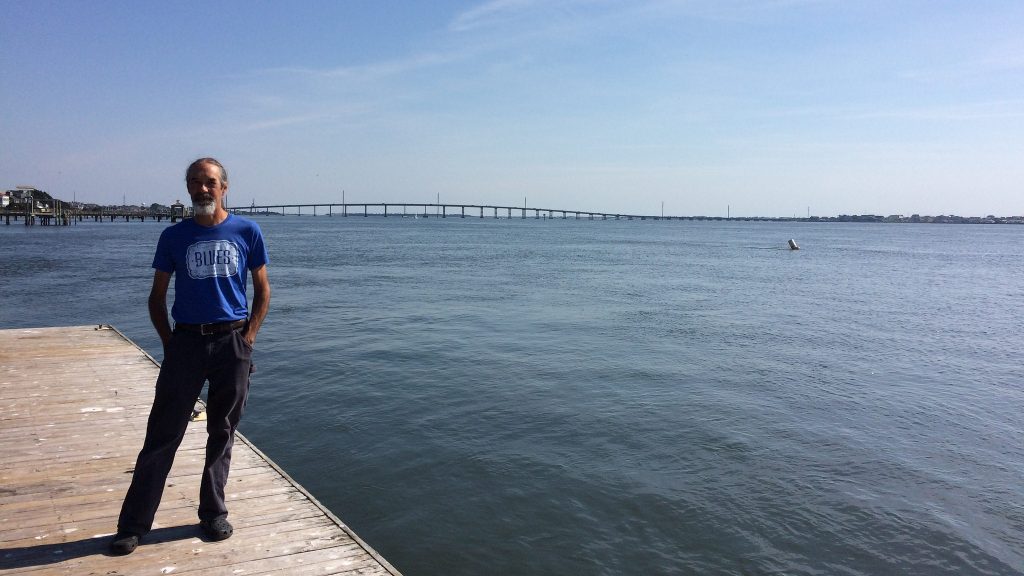 For those who are interested, more New Bern pix…