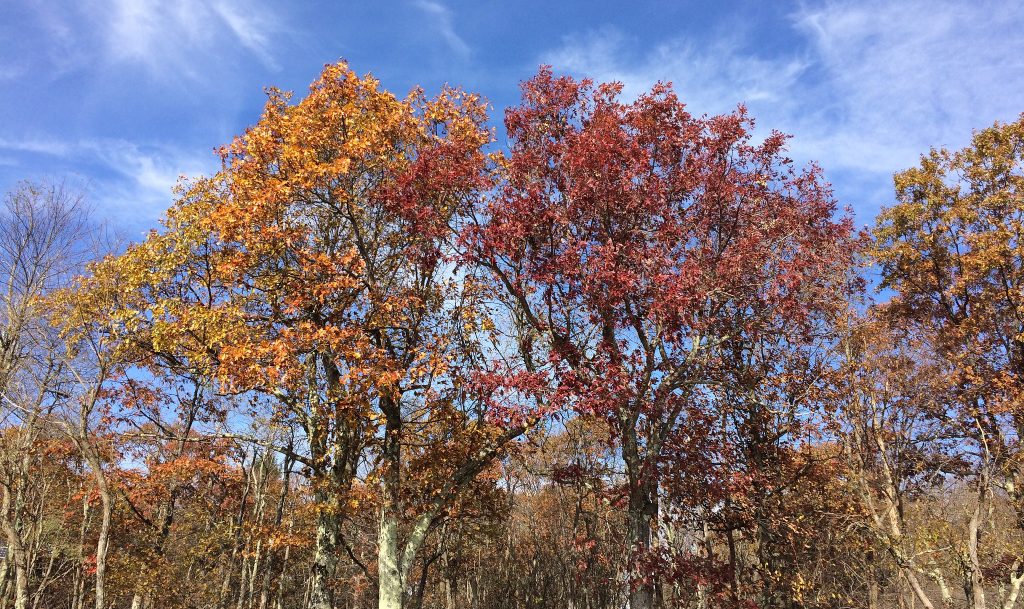 We accepted the trade off… Memphis jam and extra time in the south with friends and family would mean fewer, longer driving days to get back to VT before (or between) snow storms. Doug summarized his anticipated feelings for this last leg of the trip: 'It'll be like driving home late from the airport after a vacation.'
We can't say this last leg was very much like the 5+ months of timeless nomadic adventures we shared this summer, but neither was it like a drive back from the airport. We managed to carry a sense of adventure to the very last day.
Something we learned on our 'practice' trip in the fall of 2015 is that traveling north on I-81/I-84/I-87 is longer in terms of mileage, yet it takes only about an hour longer to drive and is far more scenic and a whole lot safer than I-95. And getting to I-81 would take us relatively close to Shenandoah National Park in VA, which we skipped last year (because we had to get back north before winter…hmm). Ok, the 35 mph speed limit for 105 miles would slow us down, but we'd still be moving in the right direction. Let's go!
We're glad we did. We drove the entirety of Skyline Drive on a gorgeous, bright, sunny and warm Sunday afternoon. It was about a week past peak foliage. The predominance of oak trees in the park showed us a late fall show described by the park as 'the spice cabinet.' Think mustard powder, cayenne pepper, cumin, pumpkin, thyme…
Though we're not fond of travel on the interstates, I-81 is an interesting one. Where else can you drive in 4 states in less than an hour (VA, WV, MD and PA)? Once in PA, I-81 cuts a diagonal through southern PA along Blue Mountain (location of the Appalachian trail) where we caught the end of peak foliage for the region –  brightest trees we've seen since the Aspens in CO. It continues up and over the mountains of northeast PA, where we played Harry Chapin's 30,000 Pounds of Bananas loudly on the stereo as we dropped down the hill that leads into Scranton.
Adventures in camping so far north so late in the season are limited. However, we scored big! Schodack Island State Park Campground was the most northerly campground we could find that was still open. It is within 4 hours of our home, enabling a relatively short* drive on our final day. And we were camping on an island. We lived 20 miles from Schodack Island in the 1980's and never knew it existed.
We let Google maps select an 'avoid highways' route home. It wasn't long before we realized we'd be passing within a couple of miles of the Gregory House Inn where we got married 30 years ago. Feeling a bit nostalgic, we decided to swing by the places where either of us had lived while we were in the Capital District. (Doug lived in the area for 7 years before we met and we lived in Troy together for 5 years.) We enjoyed our visit and reminisced fondly about our years there.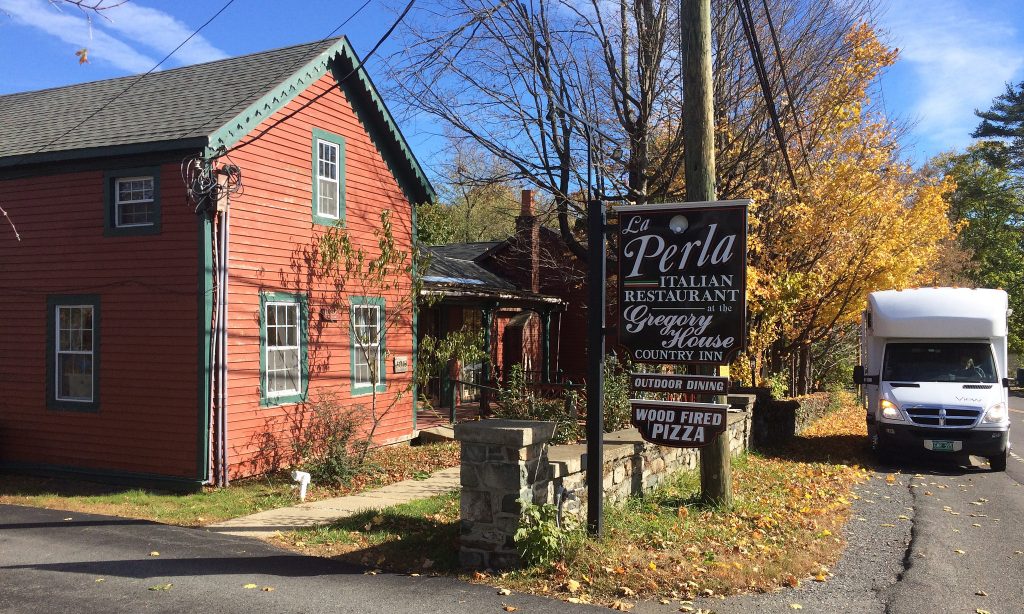 We were also reflecting upon our current adventure's imminent completion. We'll be home soon.
If you're interested in more Shenandoah. Schodack Island or Troy pix…
_____
*short for the sprint, not for the adventure part