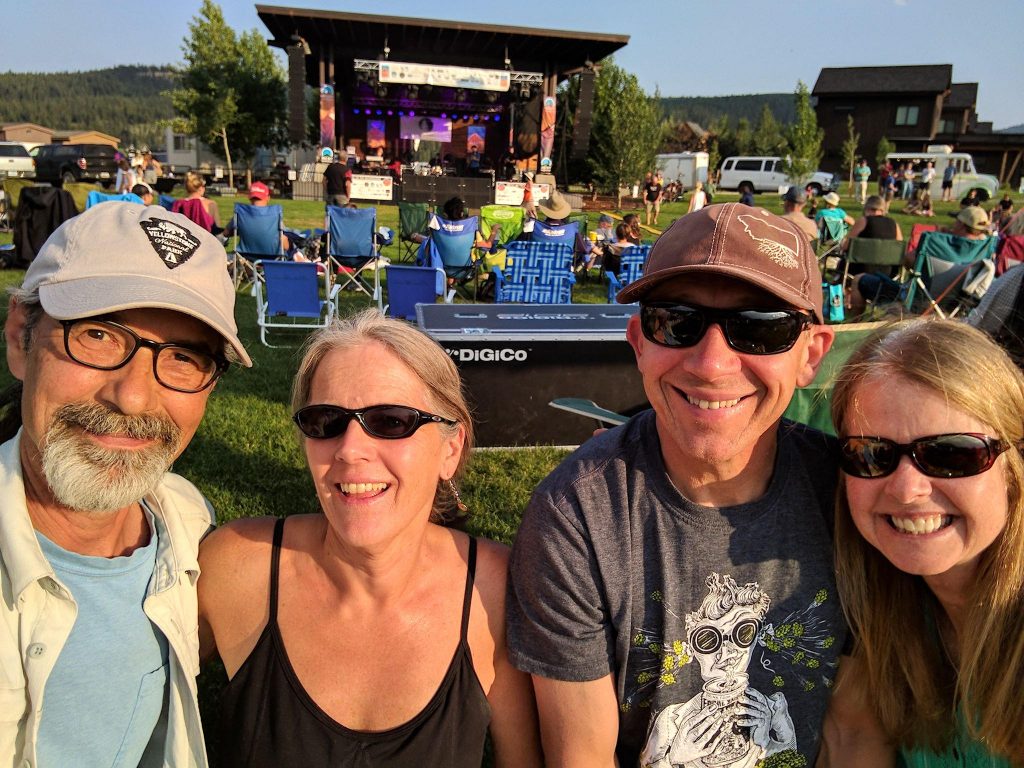 Stan and Cyndee were driving their new truck camper from Vermont to Big Sky, Montana. We were on our way from Yellowstone to Glacier National Park. The paths would cross, but the timing was off and it appeared we wouldn't get to meet up (does this sound familiar?). Then the sun set, Jupiter aligned with Mars, schedules changed just a teeny bit, and we found ourselves a window of opportunity. We held over an extra day at a free campground overlooking the Yellowstone River, conveniently close to an air-conditioned museum on that scorching day in Columbus, Montana, then took a short detour to the south to meet our friends as they arrived at their destination.
It was a quick visit – not quite 24 hours. We still managed to get hugs, see a concert, hike to Ousel Falls, catch up, talk RV travel and exchange more hugs. Stan and Cyndee plan to drive back to Vermont in the new camper via Glacier National Park. They also mentioned a few areas they'd heard about and planned to explore along their way (which was very similar to our way…) and they sounded awesome. We could do a recon mission!
The Bob Marshall Wilderness (locally known simply as The Bob) is a million-plus-acre designated wilderness area, set aside to remain forever wild and roadless. It's a mecca for backpackers and equestrians (all carrying bear spray) who get to view 9,000-foot peaks, waterfalls, dense forests and wildlife. Access is quite limited. With a bit of research, we found a trail that allowed us to at least get our hiking boots into The Bob on a day hike. From the Seeley Lake area, we hiked to Pyramid Pass, enjoying the alternating pine forests, meadows filled with crazy wild flowers and remote lakes along with views of Pyramid Peak. Lunch was at Pyramid Lake, .25 miles into The Bob.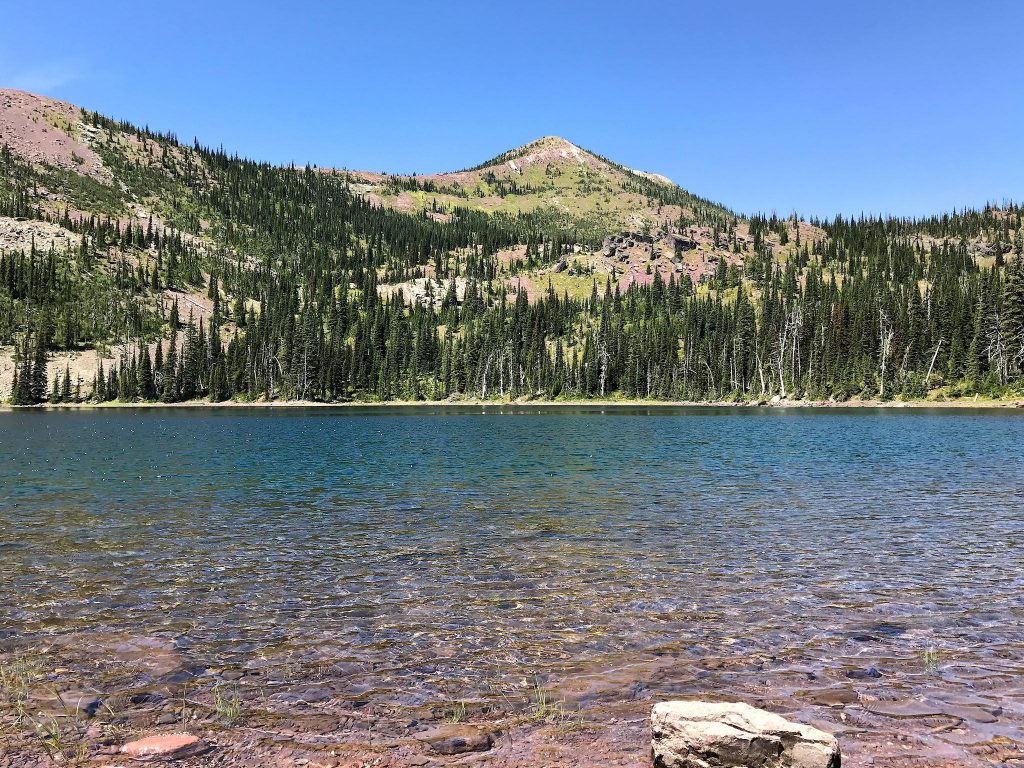 Hungry Horse Reservoir, at the base of the Flathead Range, spans 34 miles from the border with Glacier National Park south to another access point into The Bob. We camped in a tiny campground, right on the lake, about halfway down the west side with great views of the Great Northern Mountain.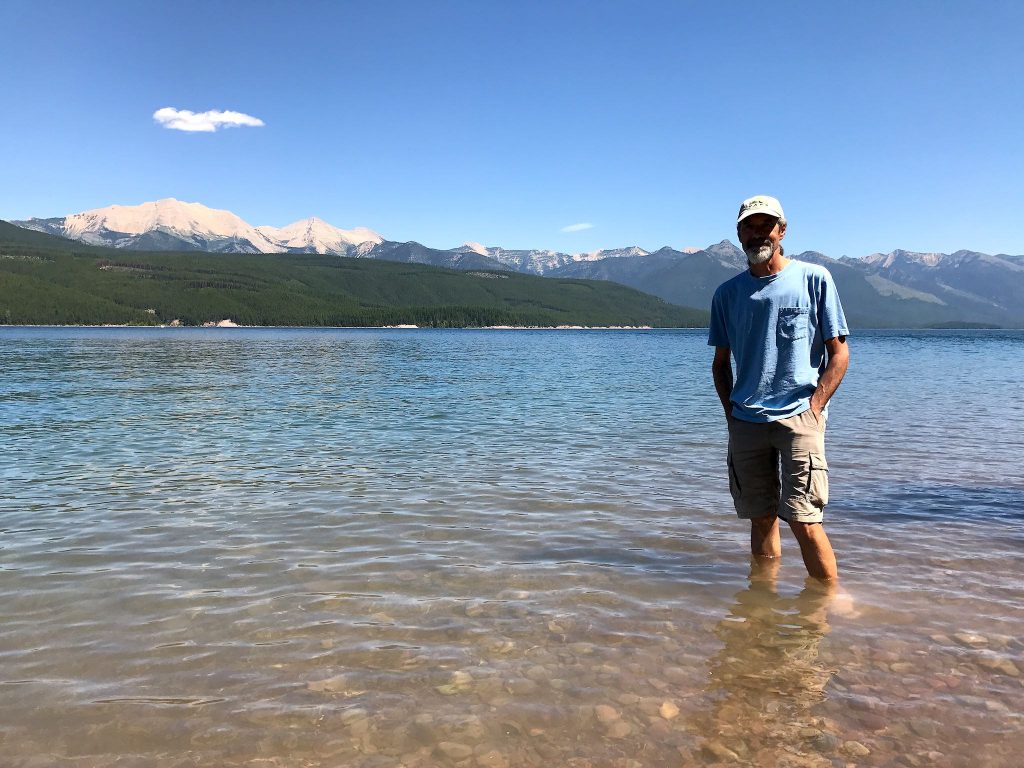 The full scouting report is on its way to Stan and Cyndee. We're looking forward to the stories of their adventures in their new camper and, with luck, maybe an opportunity to meet up further on up the road.
For those who are interested, more Columbus, Big Sky, Owl Creek camp, Pyramid Pass and Hungry Horse Reservoir pix…