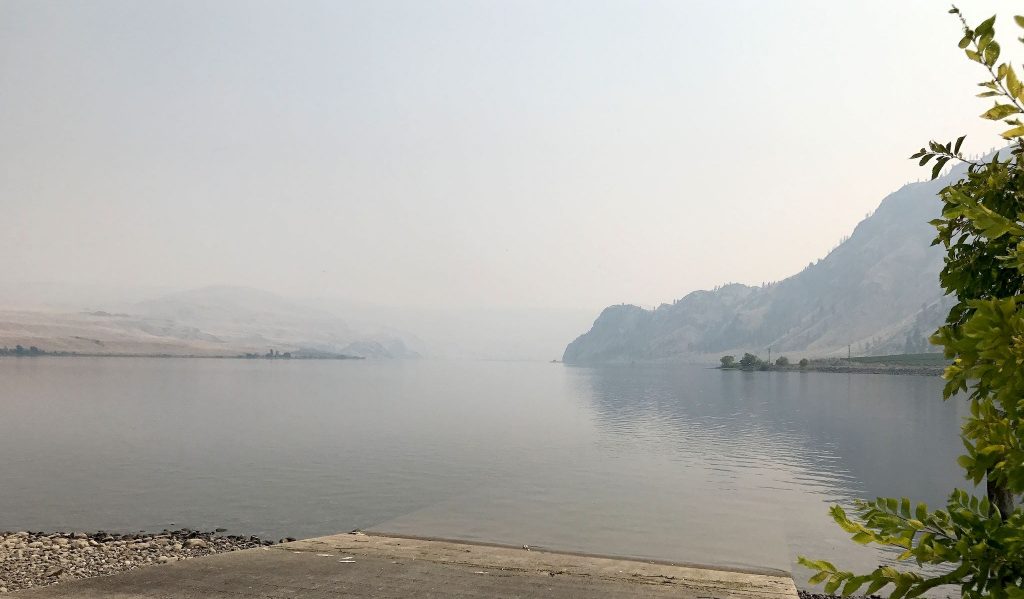 We left Glacier intending to head west toward North Cascades National Park. We meandered through western Montana, following the Clark Fork Valley through pretty pine forests, reaching Lake Pend D'Oreille in Idaho. The pine forests gave way to rolling hills and eventually those amber waves of grain (the wheat belt of eastern Washington). Cresting a hill, we got our first view of the Columbia River Valley in the form of Lake Roosevelt, behind the Grand Coulee Dam. Following the river, which retains a certain natural beauty despite having been heavily engineered for power generation and irrigation, we passed through miles of fruit orchards surrounded by green hills and more sagebrush.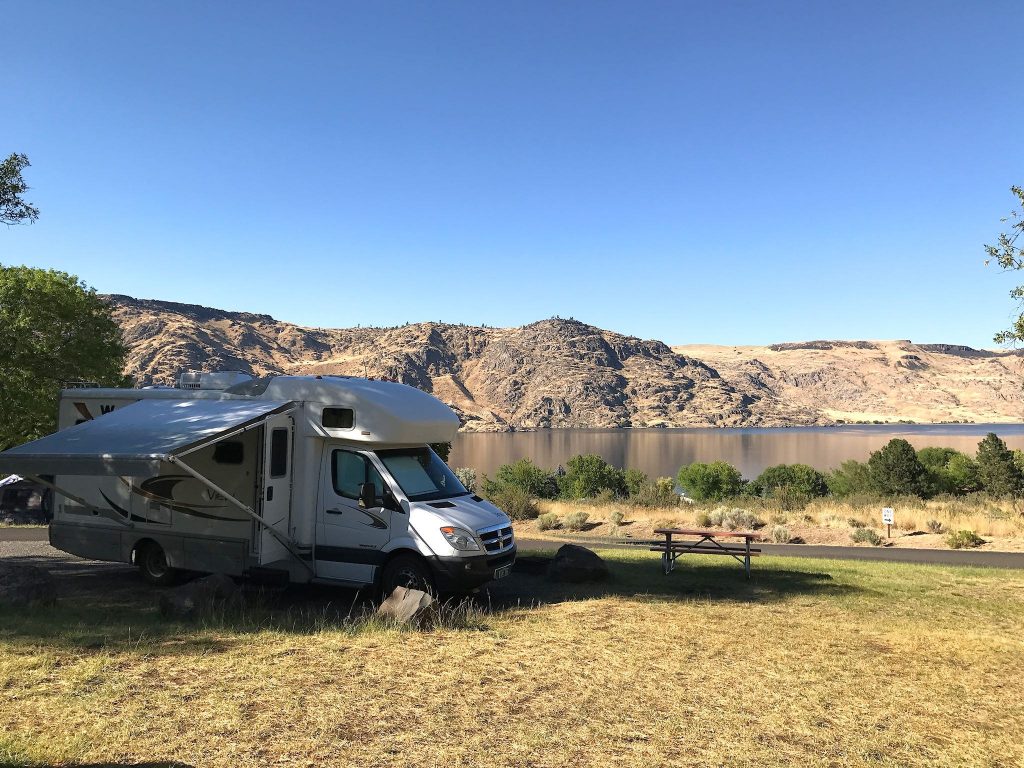 As the North Cascades appeared on the horizon, the blue sky turned increasingly smokey from several large wildfires burning in British Columbia and two or three, smaller but much closer, in the Northern Cascades. National Forest advisories suggested we avoid the area immediately east of the National Park due to hazardous air quality and low visibility, so we re-routed south, thinking we could head north again if and when the smoke cleared.
Our route took us over Stevens Pass, which drops to the west into the Mt Baker-Snoqualmie National Forest (and from there to Puget Sound and the Pacific Ocean!) where we found a delightful campsite for the night, surrounded by… ferns and moss! Having been traveling through arid climes since late April, we gawked at the huge changes in vegetation from one side of the pass to the other and noticed that old familiar feeling – humidity. What a difference a day makes!
We also hoped another day would clear enough smoke and allow us to get to North Cascades National Park…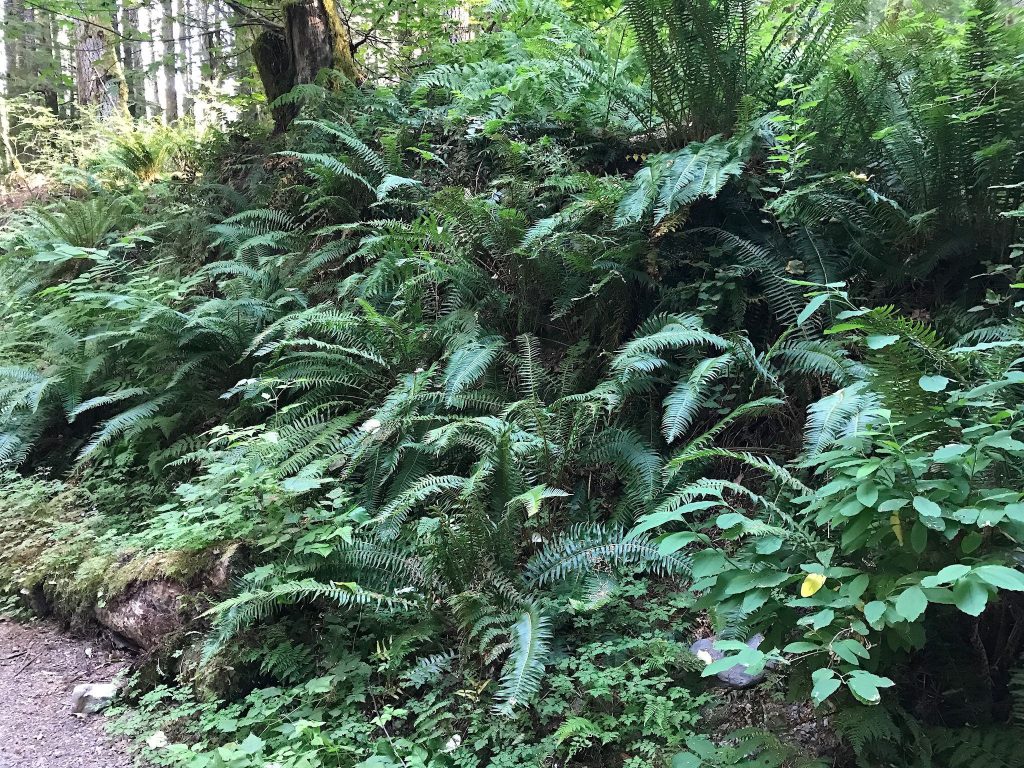 For anyone interested in more W Montana, Idaho panhandle and E Washington pix…