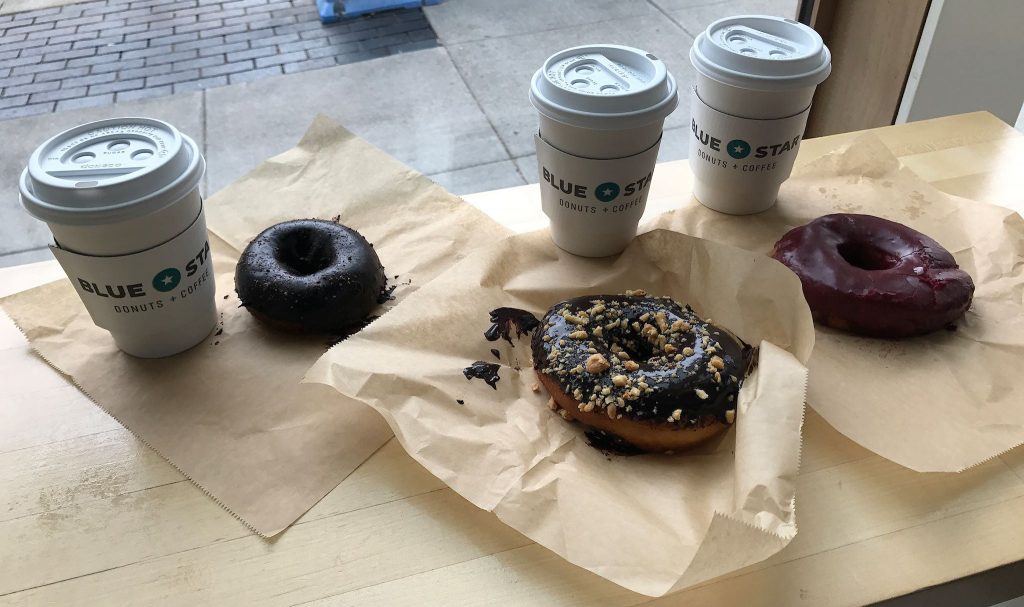 To round out her vacation and trip through Oregon, Mo wanted to visit a few specific places in Portland. On the last day of our week together, we set off on an urban adventure to see the city and find those places.
While in Portland, Maine (not all that far from her home near Boston, Massachusetts), Mo had a donut from one of the top 10 donut shops in the US. The top 10 list included another shop in Portland, Oregon. Mandatory stop at Blue Star Donut! There we taste-tested salted almond chocolate, blueberry basil and hot (as in chilis) chocolate varieties, the latter being the group favorite.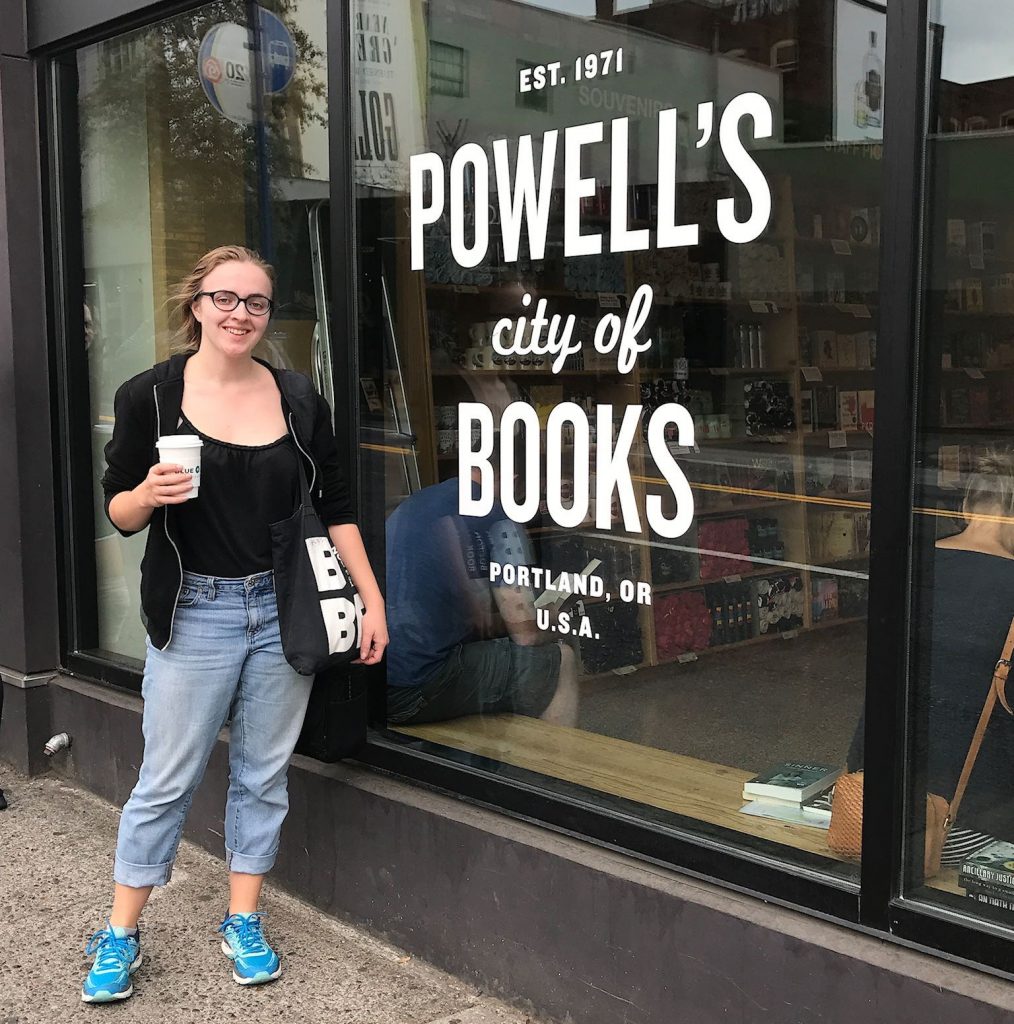 As a lover of literature and all things books, another mandatory stop for Mo was Powell's City of Books, a Portland landmark. The store takes up multiple stories in an entire city block, serves as a community resource hosting workshops, book clubs and author events and palpably oozes the love of books and reading. After 2 hours, we moved on not because we were done exploring, but because we were hungry – time for lunch!
After a fun sidewalk lunch in a perfect people-watching spot, we walked to Washington Park, home to Portland's famed Rose Gardens, Japanese Gardens, and Holocaust Memorial. The Rose Garden hosts nearly 600 varieties. Mo loved them all! Doug's fave was the salmon-colored beauty. I loved the pink, maroon and white Rock 'n Roll roses. The Japanese Garden was a complete contrast with its subtle and perfectly manicured water, sand and bonzai presentations, including perfect stone paths, sculptures, and cozy secluded spots in which to meditate or just contemplate the beauty. The Holocaust Memorial added to the contrast, causing us, as humans living together on this earth, to pause and question our differences versus our sameness.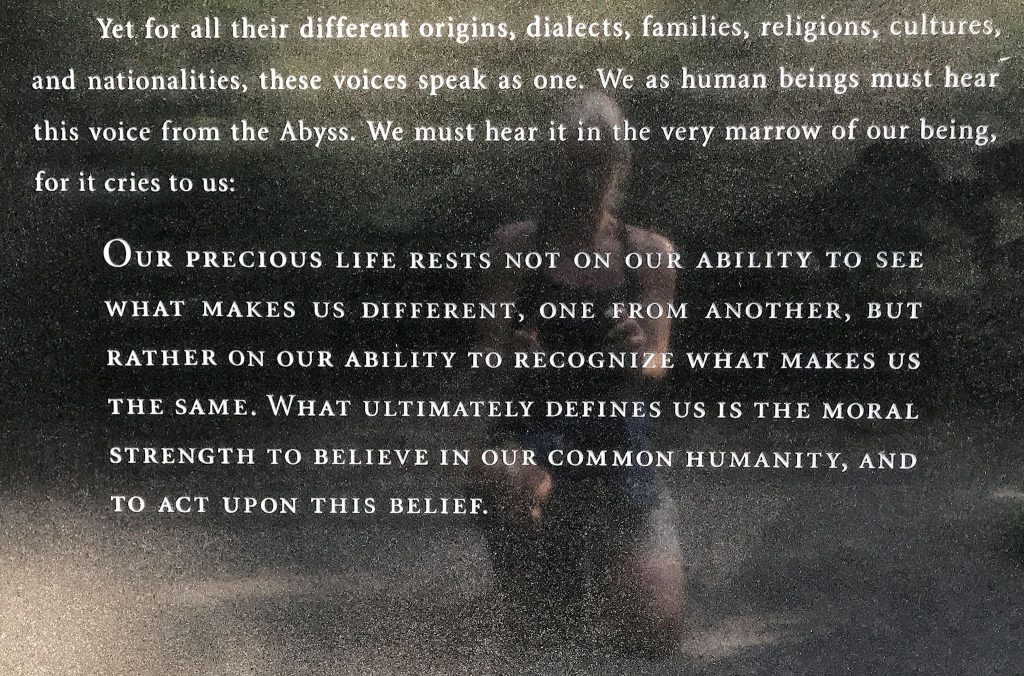 It was a great week and we loved every minute of having Mo sharing our 140 square foot space! Yes, we selected specific places to visit and accelerated our usual pace to pack more into Mo's vacation. Yet we intentionally (and unintentionally) left much of the trip unplanned, allowing us to enjoy a few surprises and much of the trip as it unfolded.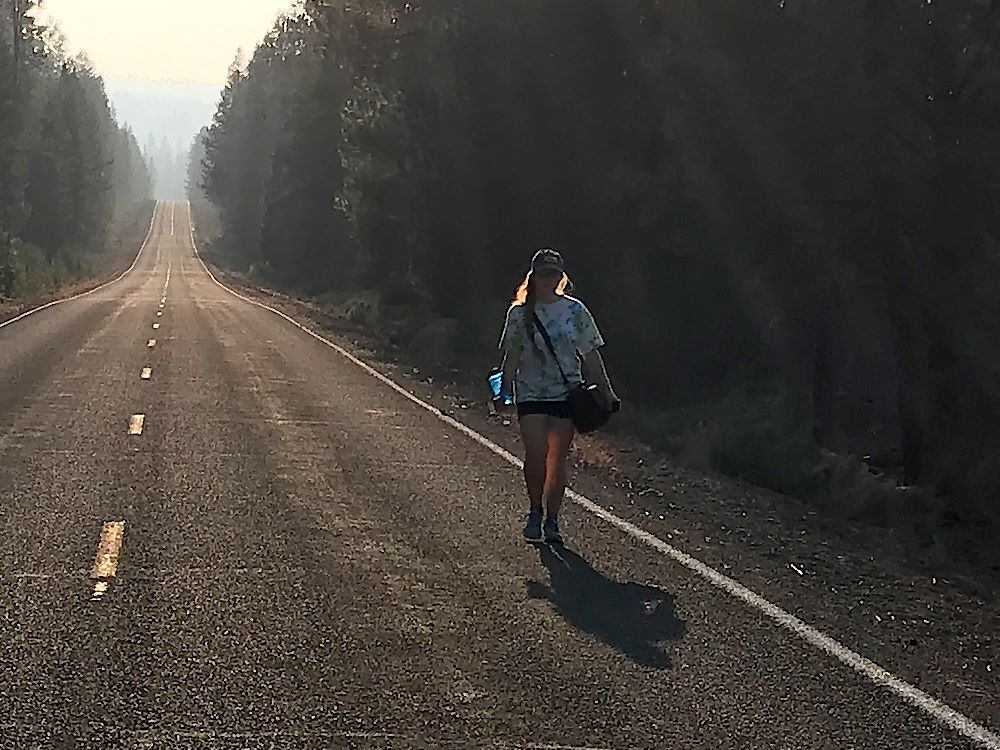 For those who are interested, more Multnomah Falls, Timothy Lake, Rogue River, (sights along the way) as well as day in Portland pix…