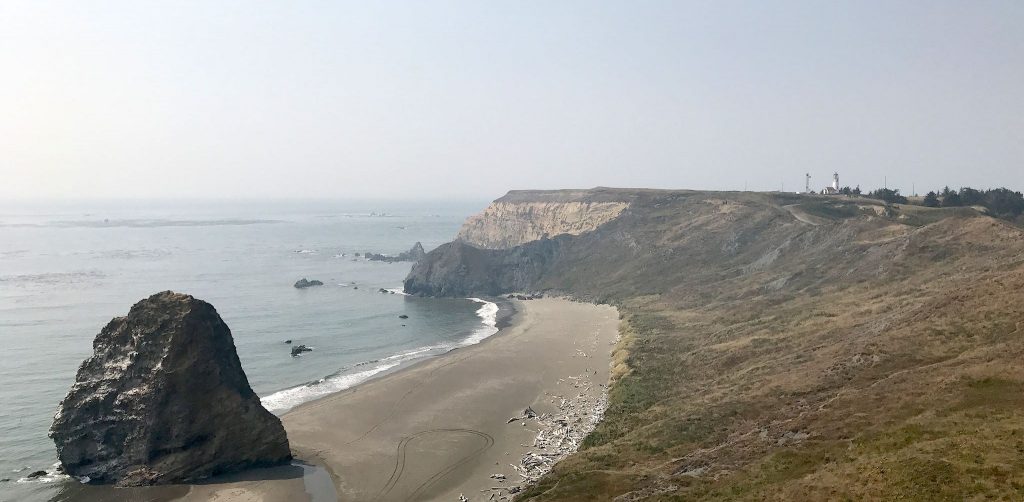 Mo needed to see the Pacific. Thanks to a tip from friends Dana and Muffin, we aimed for Cape Blanco, the westernmost point in Oregon and the continental US. Brilliant choice!
The Cape Blanco State Park Campground is perched atop a bluff 275 feet above the Pacific. Literally 4 steps from our campsite was the entrance to a fabulous network of hiking trails leading to places (lighthouse, historic house, beach, cliff) that begged to be explored. Given the still smoky skies and a forecast for more of the same all along the Oregon Coast, we decided to stay put for a couple of days to hike and chill.
Built in 1870, the Cape Blanco Lighthouse is oldest lighthouse on the Oregon coast continuously in use.  We hiked the trail across the bluff to the lighthouse grounds, enjoying the views and guided tour of the lighthouse. From the bluff and lighthouse, we could see The Needle, a giant vertical rock along the shore. It was calling to us… We returned south to camp via the beach and The Needle, taking way too many pix and treating our toes to deep, soft beach sand.
The Historic Hughes House is the restored home of the prosperous dairy farm family who first settled here, built in 1898 and sited beautifully where the Sixes River meets the Pacific. The hike to it featured more views from the bluff, wide open fields, and a pass through the family cemetery. After our guided tour of the house, we could see Castle Rock, another named giant rock along the shore. Heeding the call, we returned to camp via the Sixes River and the north beach.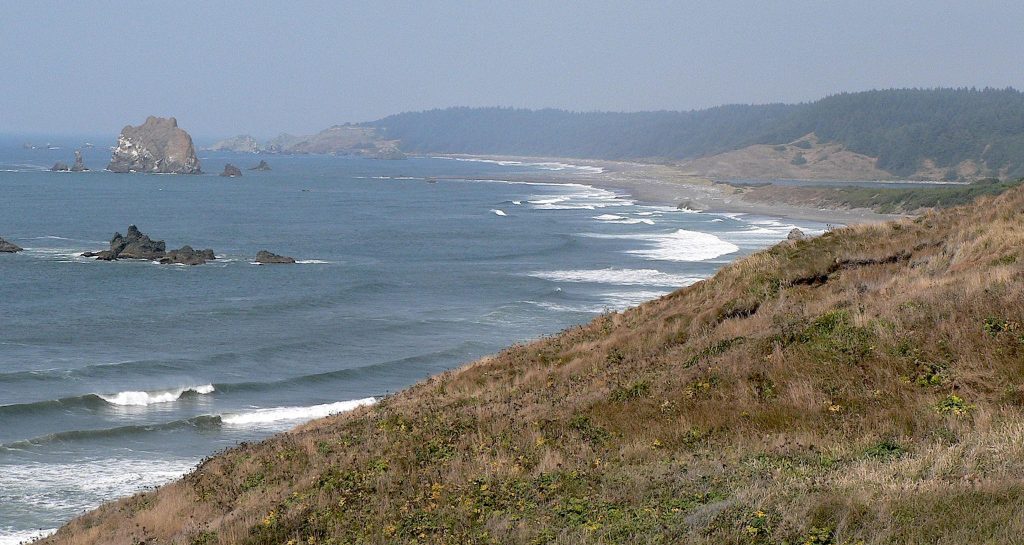 There's something about a beach that converts regular adults into curious kid-like creatures. We can easily walk 2-3 miles an hour on a trail. On the beach, it becomes 2-3 miles per day. Look! There's something floating in the surf! Whale? Maybe it's a seal! Drift wood? OK, seaweed's nice, too. Look at this silver clam shell! So shiny! Wow! A flat gray rock! Is that a bald eagle? Oh, you're right it's a seagull! Look at that wave hit that big rock! And the light hitting the waves! Is it high tide? Or low tide? Let's watch the waves and figure it out! Look, you can see your reflection in the water! How cool!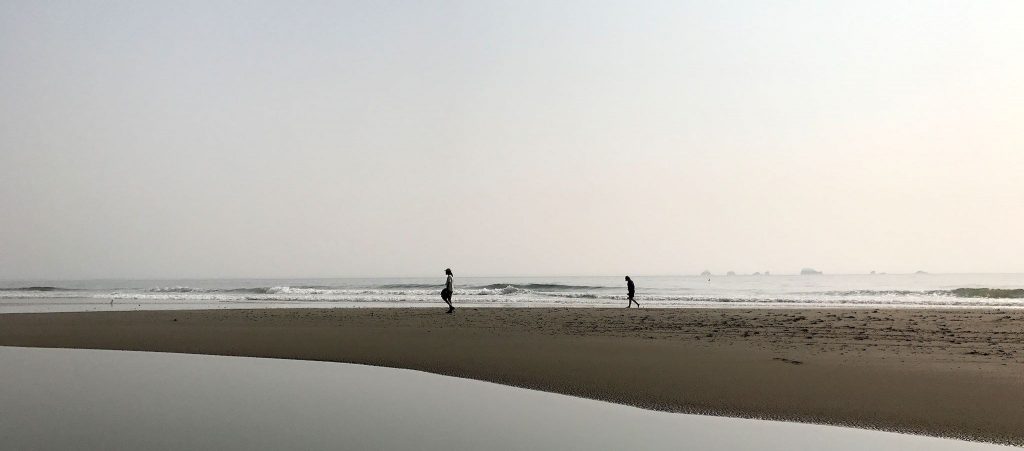 Mo and I assigned ourselves to sunset watch, anticipating the smoke would provide an artsy backdrop for our photos. We scored big on our first cool evening sitting along the top of the cliff. Amidst the faint smoke and heavy fog rolling in, we sat on the cliff for another cooler evening, alternating silly antics and imagining what a Pacific sunset could be.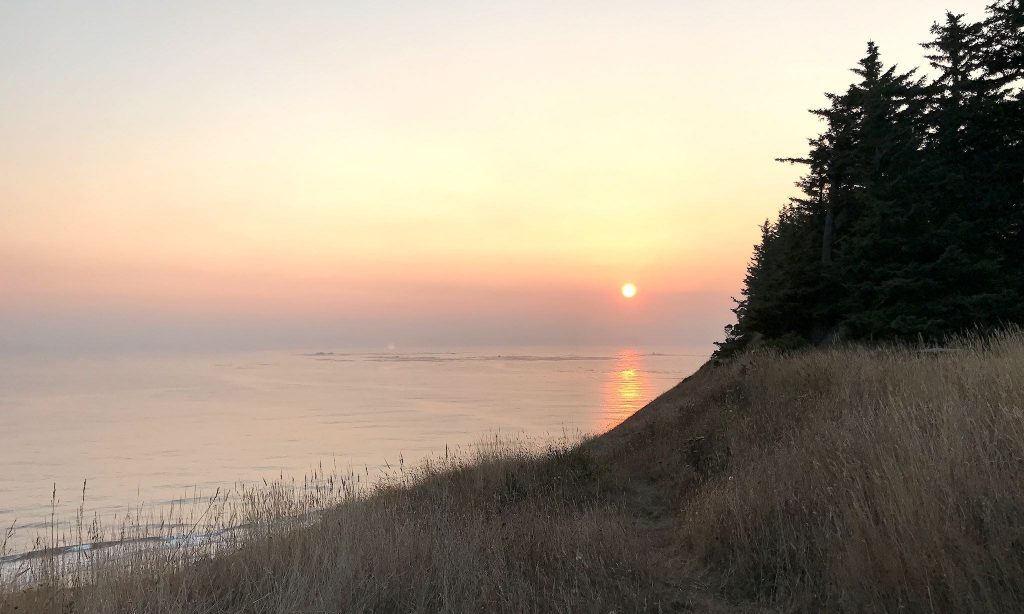 For those who are interested, more Cape Blanco camp, Camp Blanco Lighthouse, Hughes House and Bandon Beach pix…