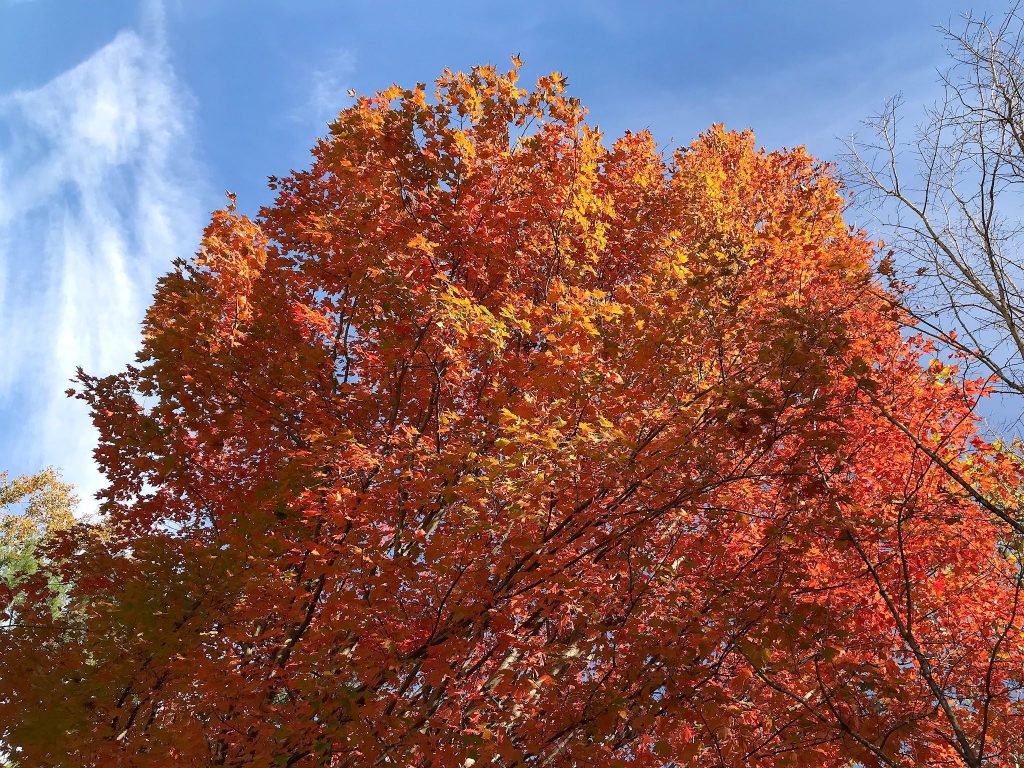 Within a mile of the Ohio River, West Virginia made a definite transition from valley to Appalachia. Rolling hills gave way to steep mountains and narrow, twisty, up-and-down roads – as well as gorgeous foliage. And it stayed that way until the Hudson River, with the exception of the rolling hills along the Susquehanna River Valley in south central Pennsylvania.
Time for green splotches with a twist…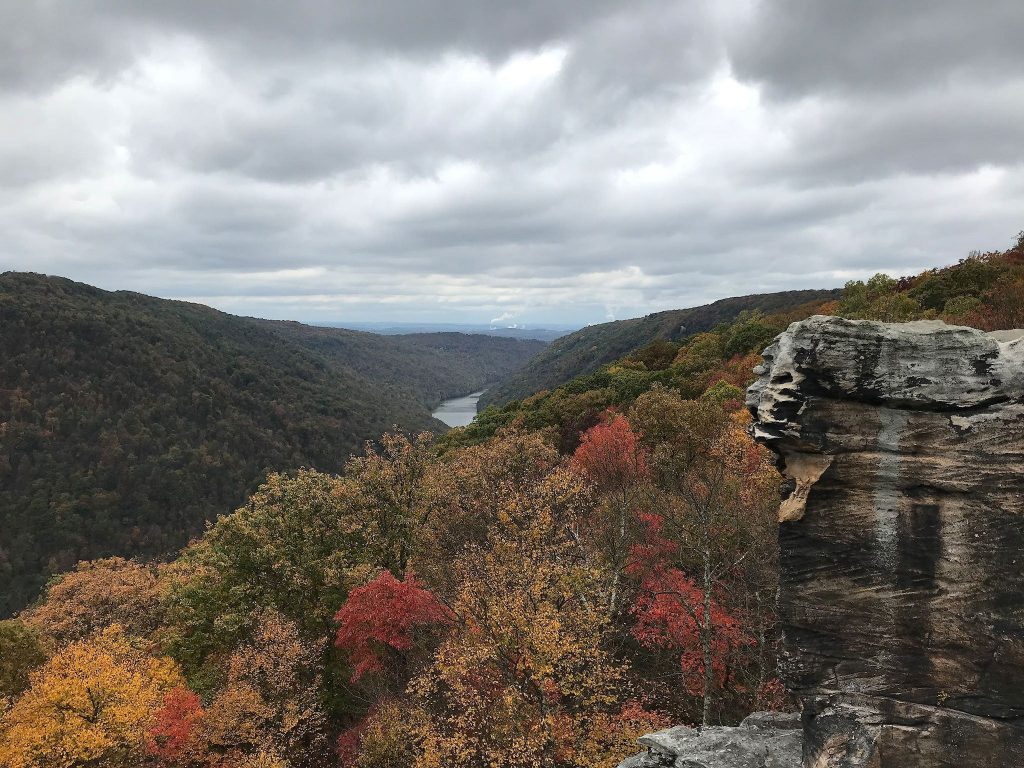 We were within an easy drive of the Appalachian Trail in West Virginia and found the perfect green splotch that would allow us to sample a bit of the AT in this state. Checking the weather, though, we learned that the road to the trailhead was closed due to snow (at 4,000 feet). Plan B was Coopers Rock State Forest, near Mogantown. There we enjoyed delightfun (sic – originally a typo, but it fit so well it's staying…) hikes to Coopers Rock and Raven Rock at peak foliage.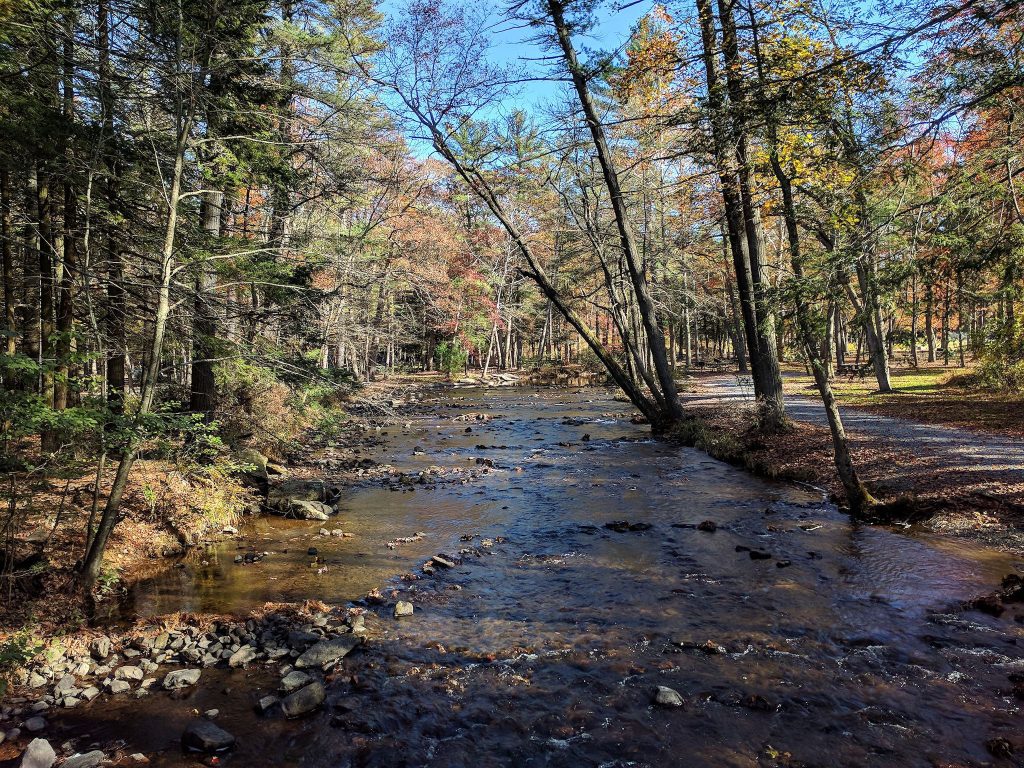 Another easy day's drive would take us to Caledonia State Park, near Chambersburg, Pennsylvania. This is a huge and beautiful state park frequented by many locals out for walks in the woods. We opted for a loop that allowed us to sample an entire mile of the AT in Pennsylvania! Again, near peak foliage. And delightfun (sic).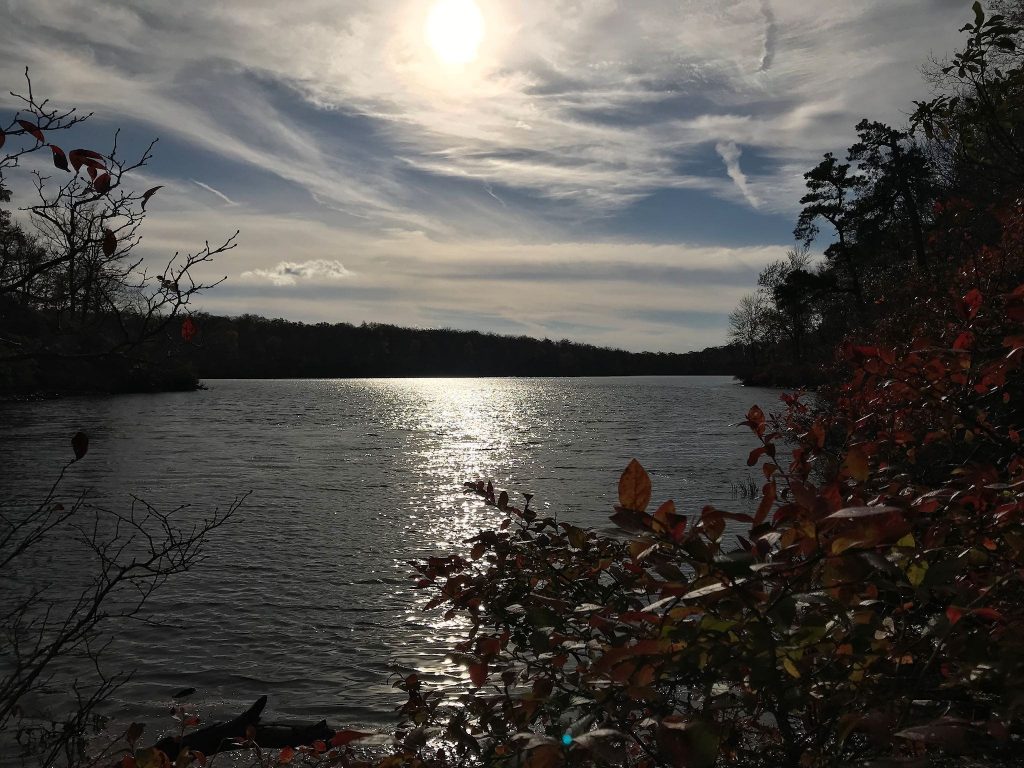 We were on to something… The next day's drive found us at the Delaware Water Gap, where the Delaware River cuts a gorge through the Appalachian Mountains. We arrived early enough to take advantage of several of many hiking trails through Worthington State Forest, including 2 miles of the AT in New Jersey. Excellent views of the gap, and just past peak foliage! Just 80 miles from Manhattan, we found ourselves in one of our favorite campgrounds of the trip with a site overlooking the Delaware River.
Good thing. Our next easy day's drive would have us in the midst of the Catskills where we were familiar with lots of great hiking along the AT. (We've previously lived nearby, in Troy, NY.) However, the weather forecast for our impending reentry into non-nomadicism (stay-puttedness?) included 2 days of torrential downpours and high winds. We chose to stay in our new favorite campground, catch up on a few items, and place the Catskills on our list of places to visit again in the future.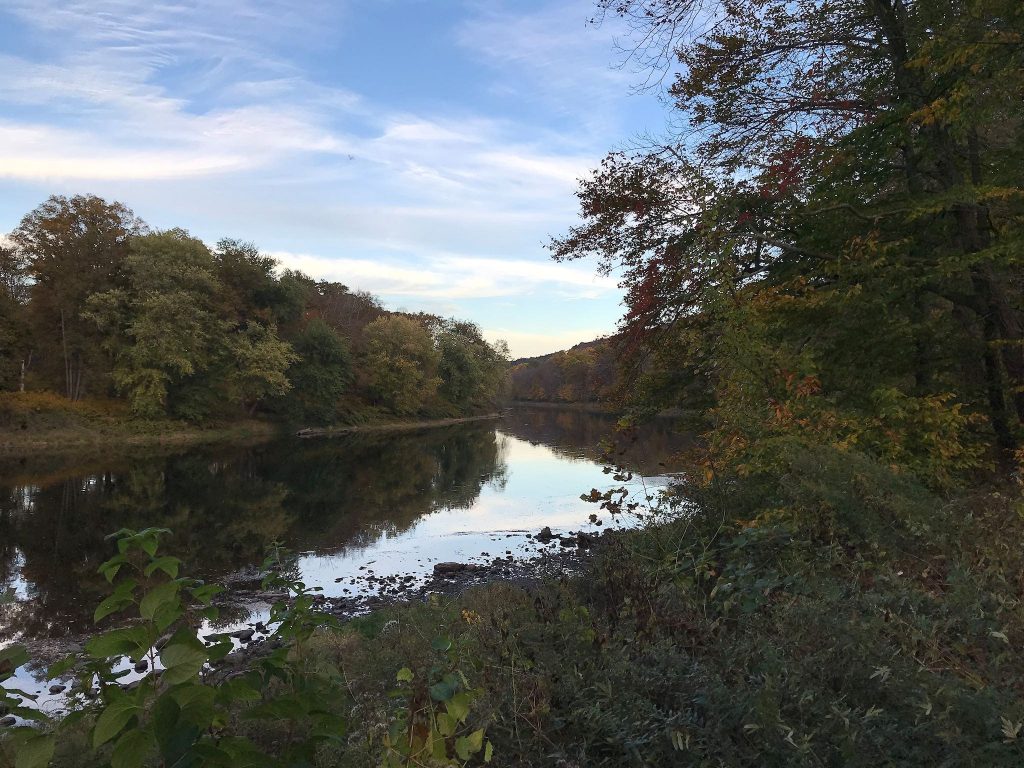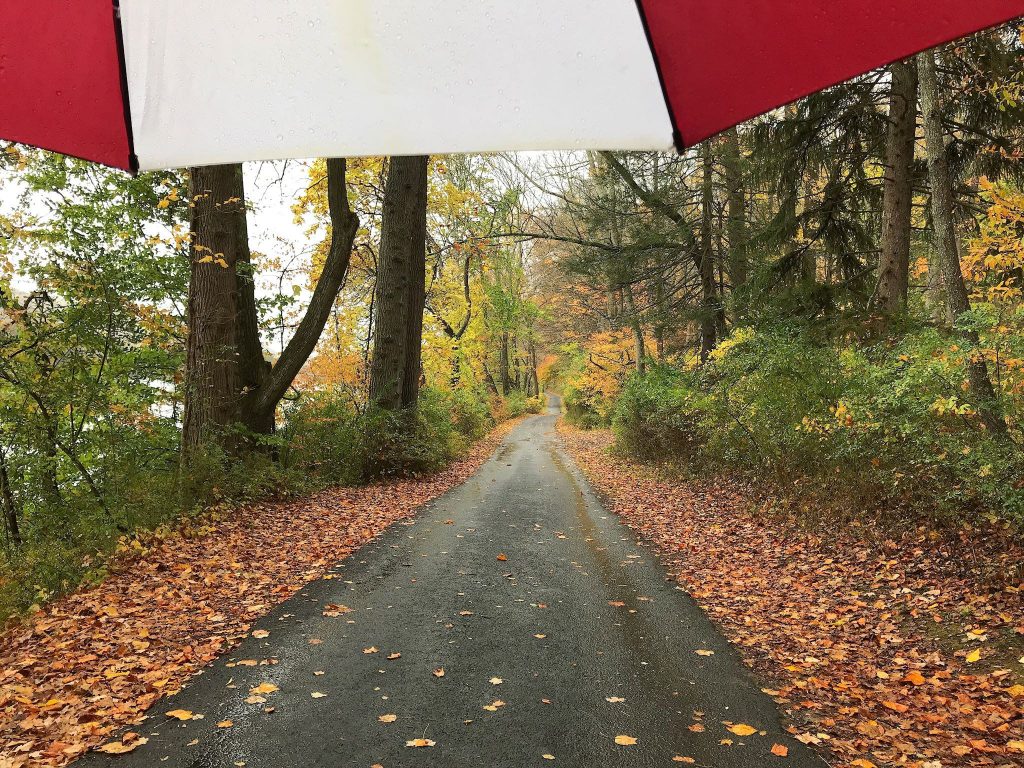 For anyone who's interested, more Coopers Rock camp, Coopers Rock hike, Raven Rock hike, Caldonia State Park, Caldonia SP hike, Worthington State Forest, Worthington SF hike pix…