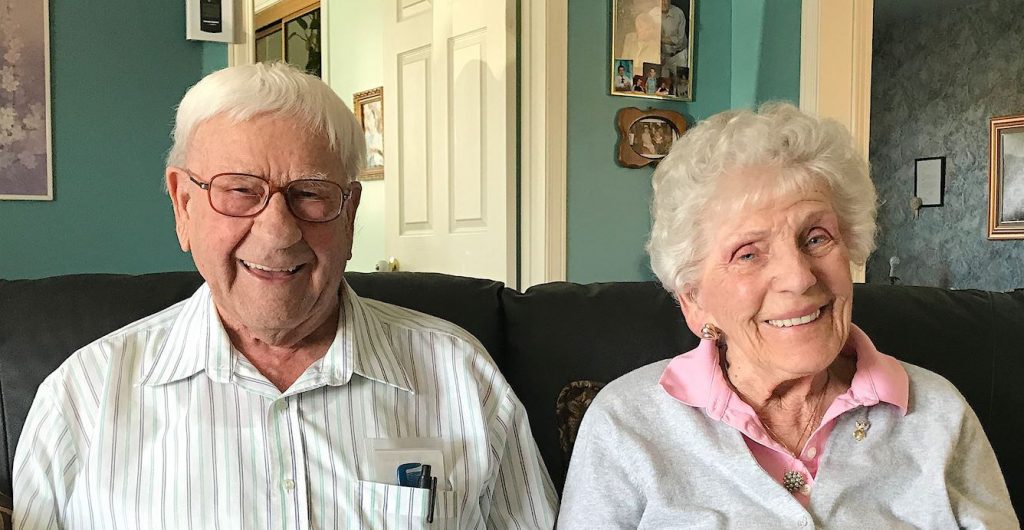 Les deux côtés de ma famille ont immigré aux États-Unis du Canada. Parmi les 12 frères et soeurs de ma mère, tous sont restés aux États-Unis sauf un – ma tante Edith. Elle est retournée au Canada, dans une toute petite partie du Québec bordée par l'Ontario et l'État de New York, juste au sud-ouest de Montréal. En grandissant à New Hampshire, nous avons dû visiter souvent et j'ai appris à connaître tous mes cousins ​​canadiens. Alors, bien sûr, un voyage au Canada doit inclure une visite.
English translation follows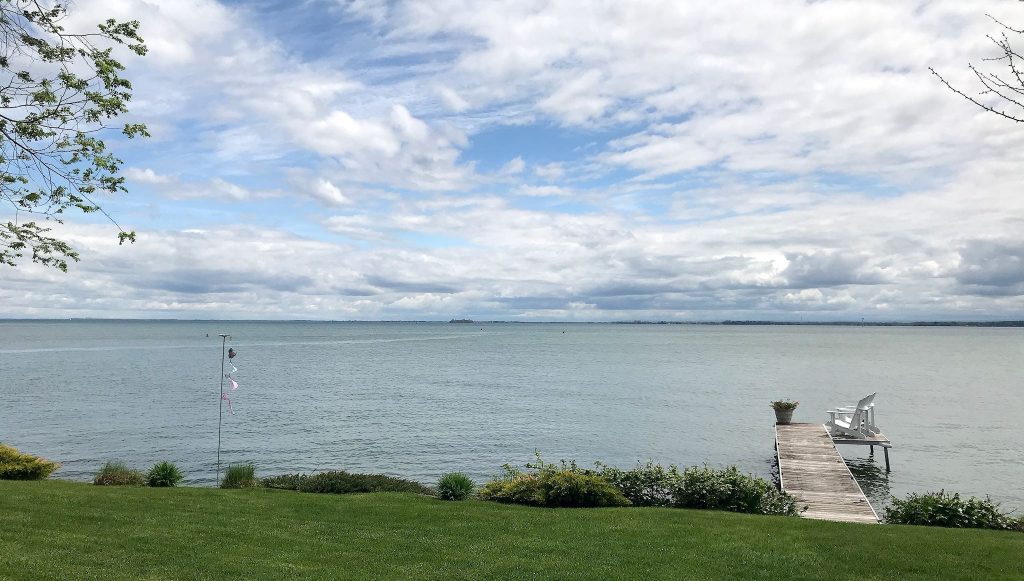 Ma cousine Louise et son mari Daniel nous ont accueillis. Ils vivent sur le Saint-Laurent et disposent d'un parking pour véhicules récréatifs à côté de leur maison. Nos rencontres comprennent toujours un peu de rattrapage mélangé avec un petit potin. Lors de cette visite, nous avons eu droit à un repas de poisson local savamment pêché, nettoyé, cuisiné et servi par Daniel.
Nous avons passé un après-midi à rendre visite à Edith et Dege chez eux. Dege a toujours son sens unique de l'humour et Edith est toujours pleine d'énergie. Ils célébreront leur 70e anniversaire de mariage cet été. Nous avons aussi apprécié une visite avec le cousin Pierre et son épouse Marie-France. La cousine Lise était absente pendant que les cousins ​​Roland et Irène vivent à l'extérieur du pays. Nous espérons rencontrer le cousin Daniel et sa femme Diane en Saskatchewan plus tard dans le voyage.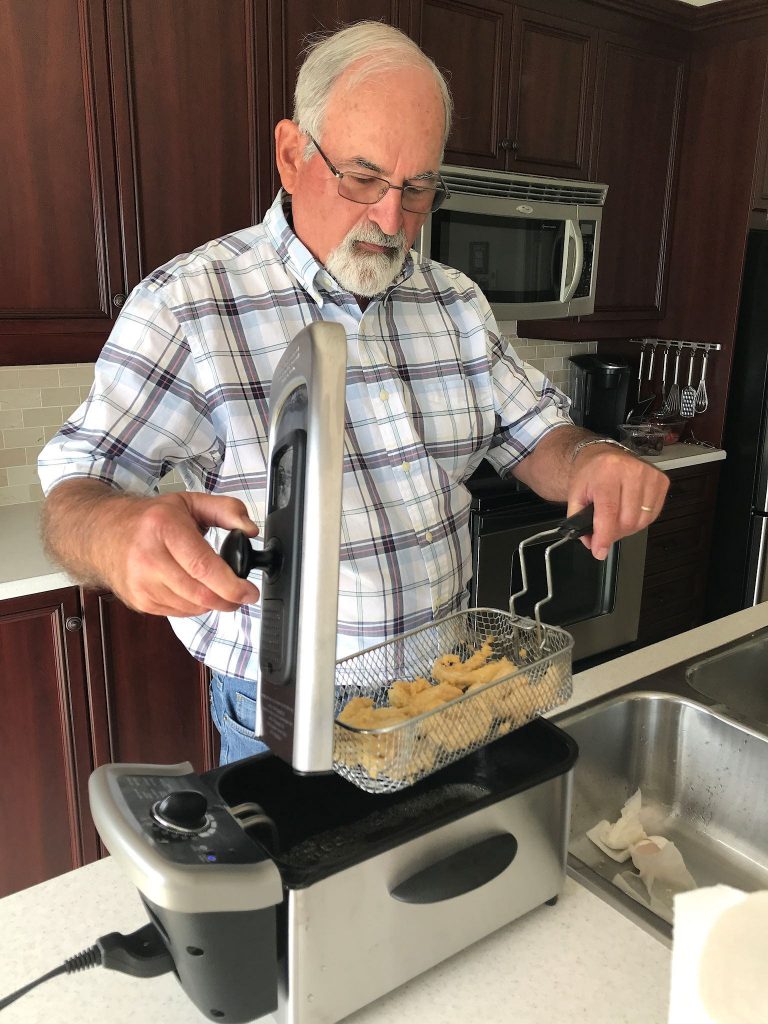 Pour tous ceux qui sont intéressés, plus de photo de Riviere-Beaudette…
Merci google translate pour l'aide à la traduction!
________
Both sides of my family immigrated to the US from Canada. Of my mom's 12 siblings, all stayed in the US except for one – my aunt Edith. She moved back to Canada, to a tiny slice of Quebec bordered by Ontario and New York State, just SW of Montreal. Growing up in NH, we got to visit often and I got to know all of my Canadian cousins. So of course, a trip to Canada needs to include a visit.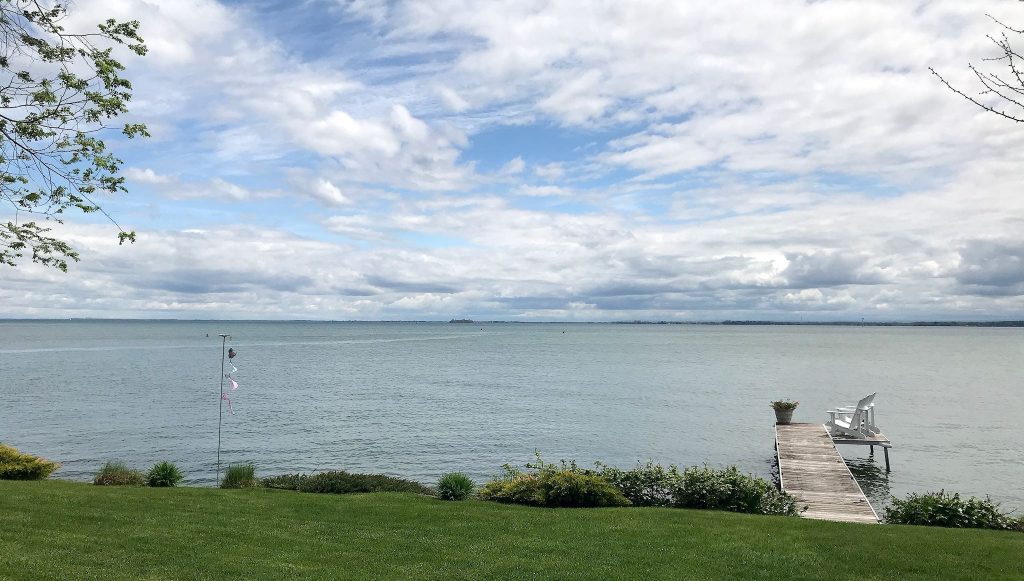 My cousin Louise and her husband Daniel hosted us. They live on the St Lawrence and conveniently have RV parking alongside their home. Our get togethers always include a bit of catching up mixed in with a little gossip. On this visit, we were treated to a local fish meal expertly caught, cleaned, cooked and served by Daniel.
We spent an afternoon visiting Edith and Dege at their home.  Dege still has his unique sense of humor and Edith is still full of energy. They'll be celebrating their 70th wedding anniversary this summer. We also enjoyed a visit with cousin Pierre and his wife Marie-France. Cousin Lise was away while cousins Roland and Irene live out of the country. We're hoping to meet up with cousin Daniel and his wife Diane in Saskatchewan later in the trip.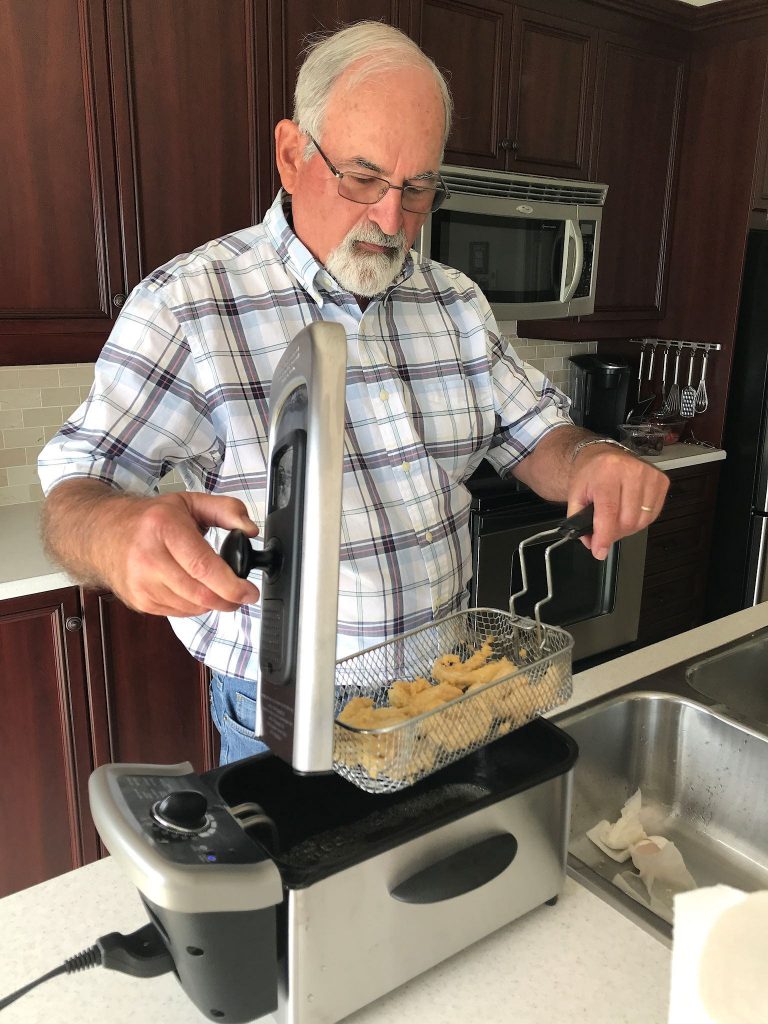 For anyone who's interested, more pix from Riviere-Beaudette… 
Thank you Google Translate for help with the translation.