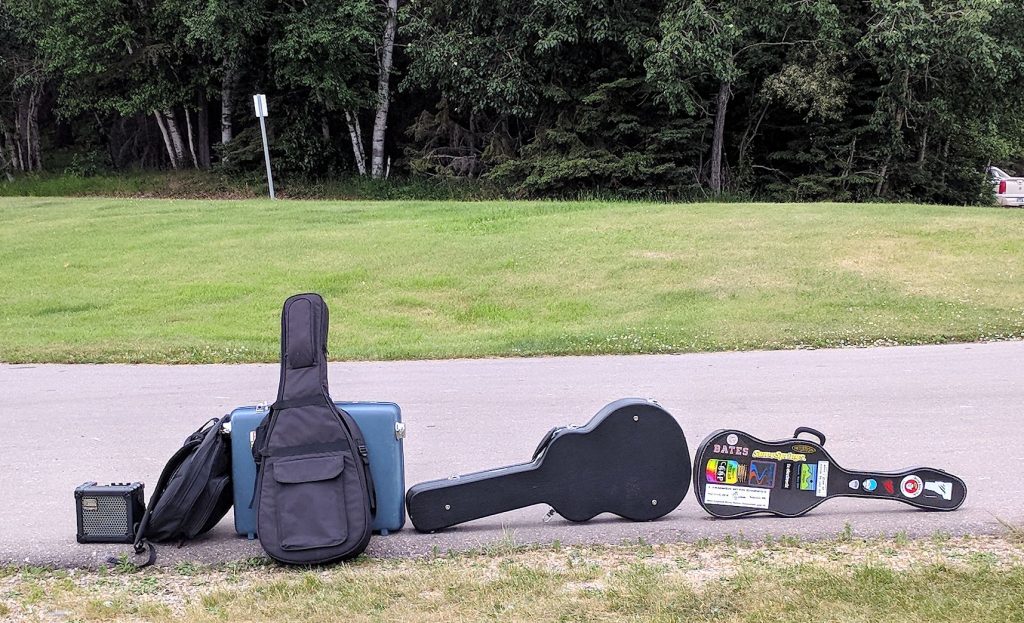 We have a connection in Saskatchewan with my friend Terry, whom we met almost two years ago in Memphis. Terry lives near the city of Prince Albert, SK and he has a boat on Waskesiu Lake in Prince Albert National Park, so our week-long stay in the park gave us opportunities for a few convenient musical meet-ups.
We found a great site in one of the campgrounds and got ourselves set up while our nearest neighbor kept an eye on our every move: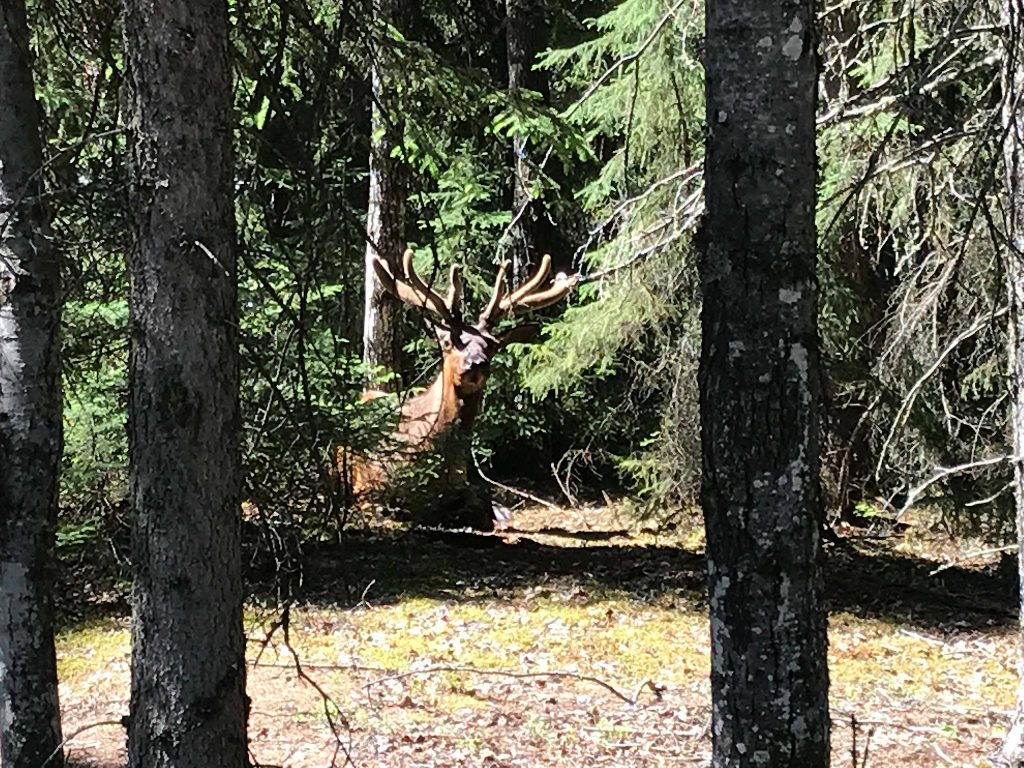 From the campground it was a short walk into town and to the lake, very convenient for errands and sightseeing. We were able to do some hiking and cycling in this southernmost region of the boreal forest. Weather was good, bugs were occasionally fierce but mostly tolerable.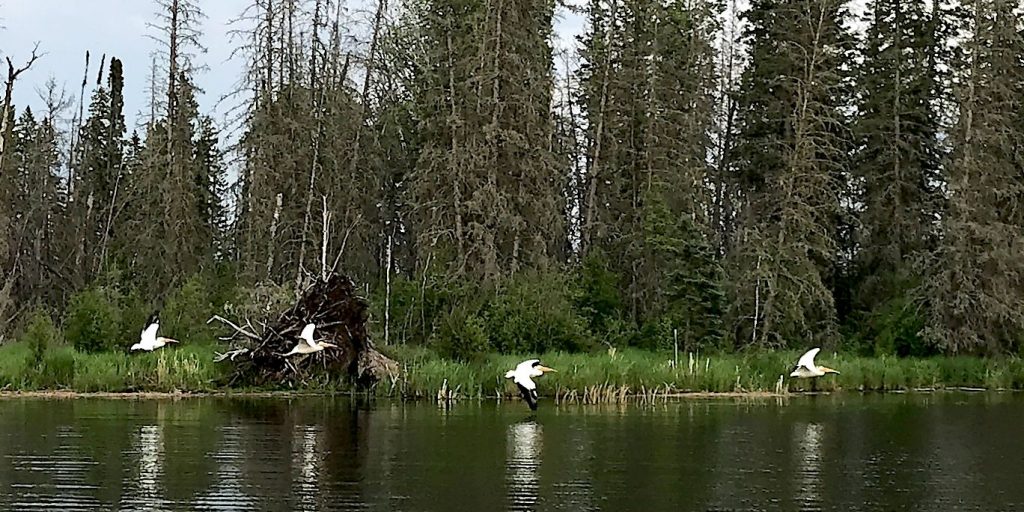 Of course, campgrounds aren't the best place to make huge amounts of noise, but the lake is large and, especially in the middle of the week this early in the season, pretty empty. Terry's boat is large enough to set up Sue's drums with room for a couple of guitarists, and so the Waskesiu Lake BGU Blues Cruises of 2018 went from concept to reality.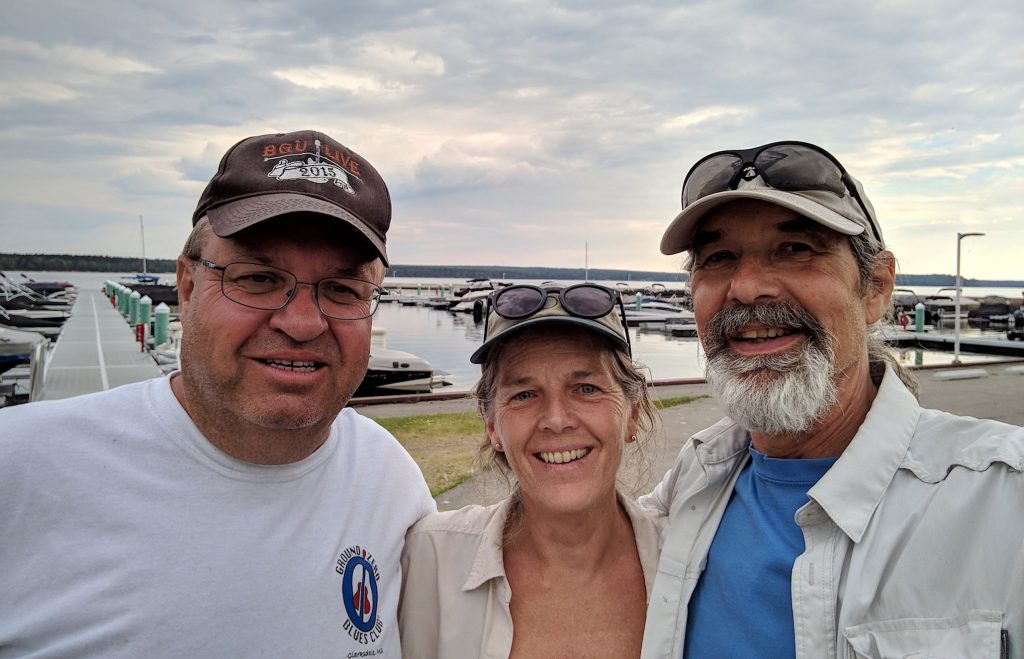 Joined by Terry's friend Ron, who runs the Narrows marina across the lake, we played pretty much everything we knew, and quite a bit more. We started off with some blues standards, focused for a while on rock and folk classics to which at least one of us knew at least some of the words, and we did an impressively extensive set devoted to Canadian songwriters and performers. Of course the highlight had to be our lead singer Ron belting out the lyrics to Honky Tonk Woman while swimming laps around the boats.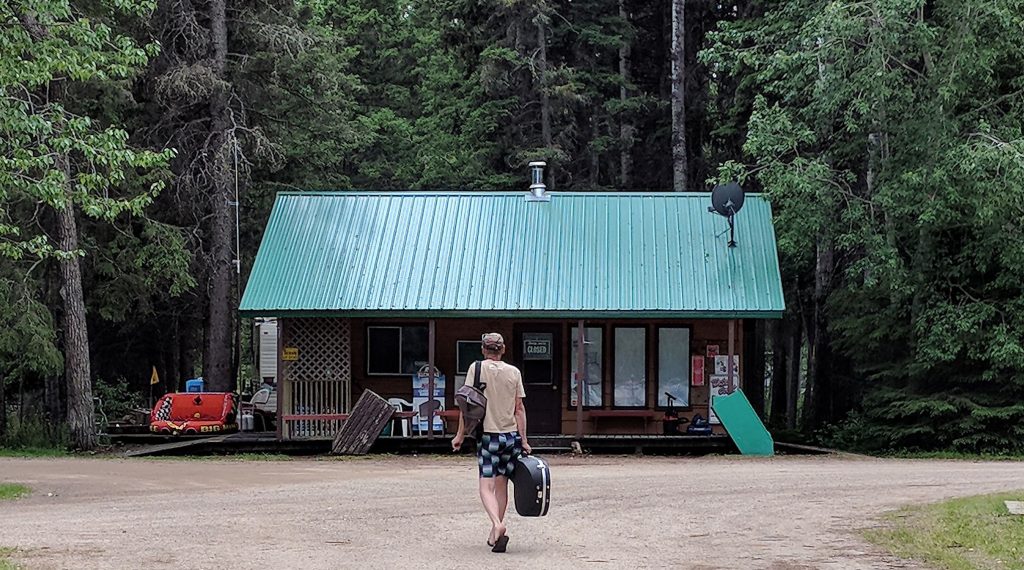 A couple of days later the weather was cooler and rain threatened, so we undertook the next round under the awning on Terry's deck at nearby Emma Lake. Electricity and drive-up access opened up more possibilities (amps, bass guitar, etc.).
A few of Terry's neighbors came by to listen, even to play and sing along, in true community jam fashion. Another great time! More photos from the jams and Waskesiu Lake/PANP.