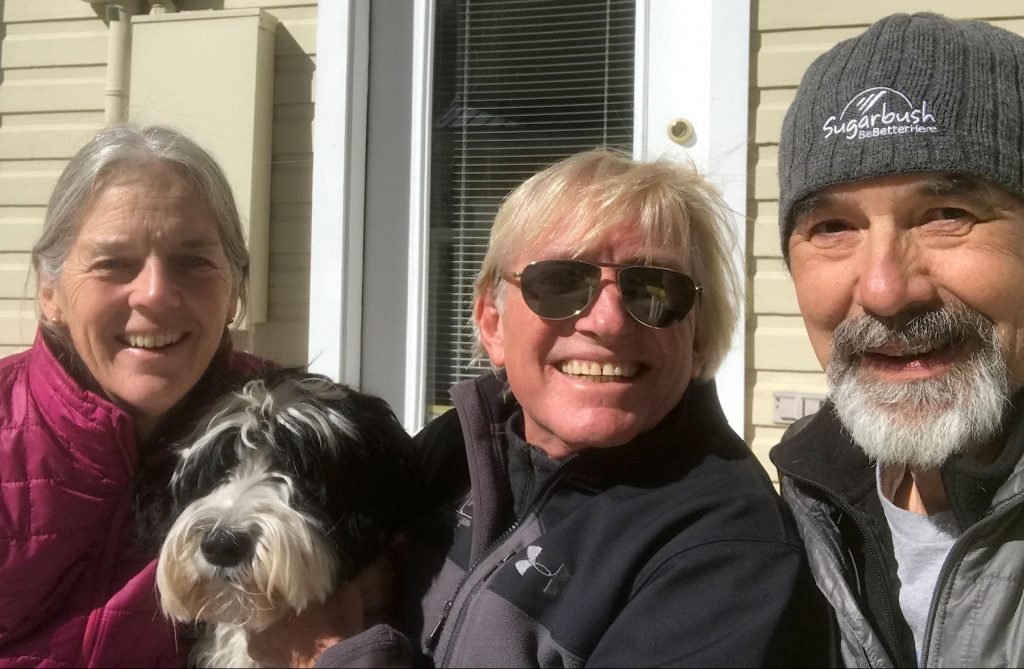 Howard was the first snowboarder we ever got to know. The year was 2000 and a dedicated group of us were all skiing with the Black Diamond Club, a Sugarbush program for expert adult skiers – and one snowboarder. According to Howard, he switched to snowboarding so he could ride with his young sons. Still, he didn't want to give up hanging with his friends in the BDC. Howard, with his characteristic big grin, had the best of both worlds! For so long a part of our tight-knit Sugarbush community, we love Howard!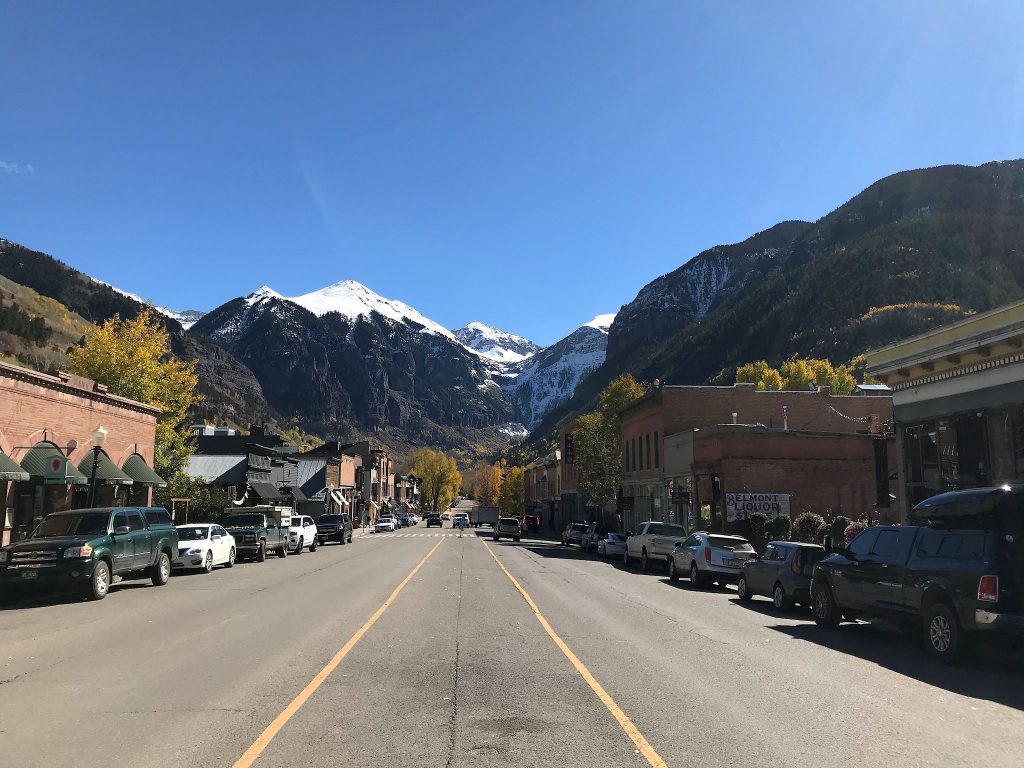 Fast forward a few years… sons Brandon and Jesse are all grown up. Howard is a snowboard instructor at Telluride in Colorado and passionately active there with the Wounded Warriors, a project which combines outdoor activities and peer groups to support disabled veterans. He still splits his time between NYC and Telluride, although the balance tilts a bit more toward this gorgeous ski town. Sadly, and most recently, Howard's wife and soul mate for 49 years, Nancy, passed on last year after a long and tough battle with cancer.
We really, really wanted to visit Howard and were totally excited to learn that Howard would be in Telluride shortly after we'd be in Montana, a short 4 days' drive away…
We got to share a few days in the life of Howard in Telluride and loved every minute. Telluride is beautiful! And it's another tight-knit ski town community where it's impossible for a local resident to walk a few blocks without greeting a handful of friends.
In October as the aspens are glowing yellow and the summits of the San Juan mountains become snow-covered peaks, the locals hike to get in shape for ski season. Well, that works for us! Howard, Zoey the wonder dog, Lindsey (one of Howard's many hiking friends) and Stella (Zoey's BFF) took us on a beautiful hike to Bear Creek Falls on a brilliant blue sky day. The next day, with colder temps and a little light snow, we traveled 'down canyon' to the town of Sawpit, a bit lower in altitude, and hiked a pretty loop around Woods Lake.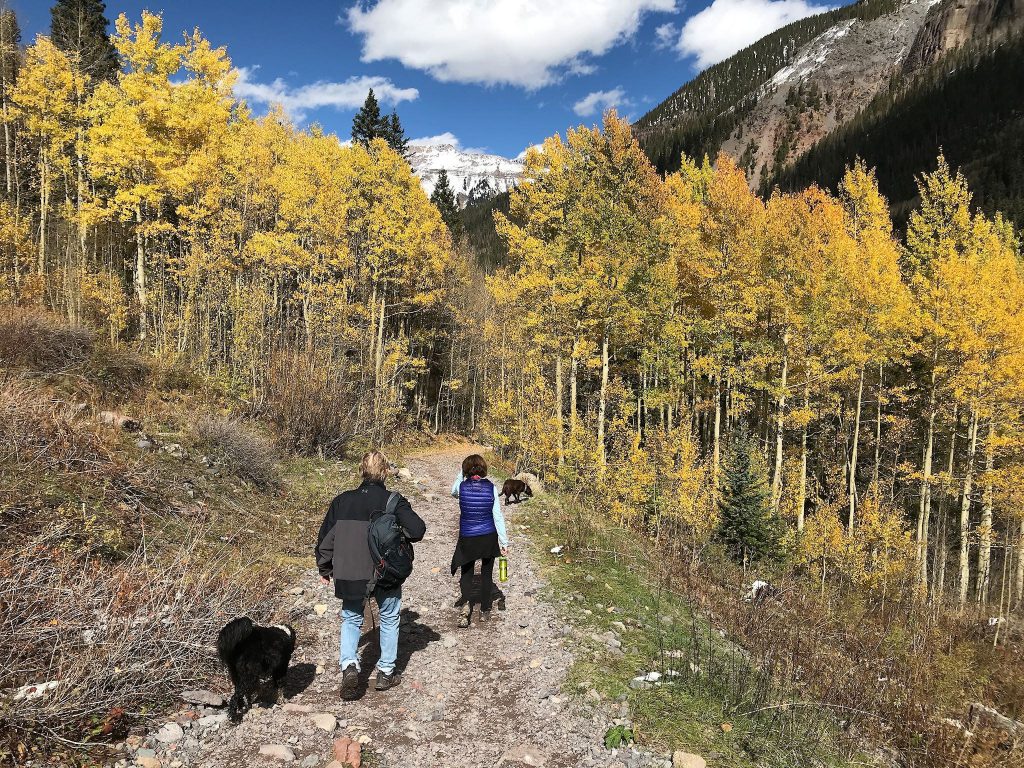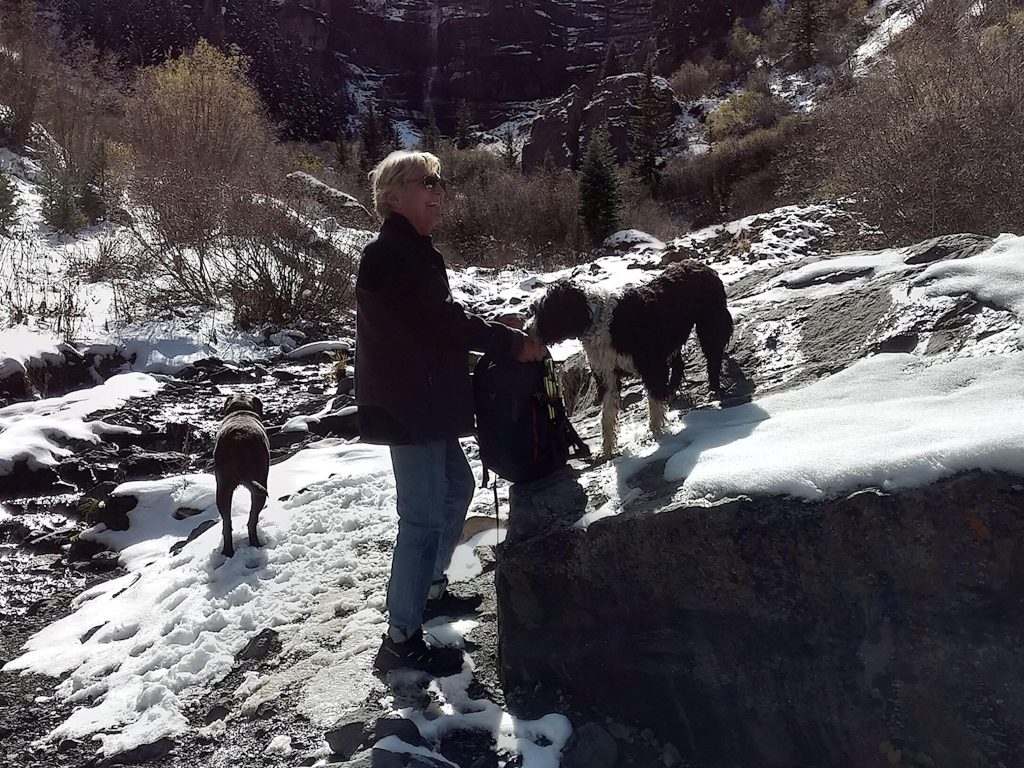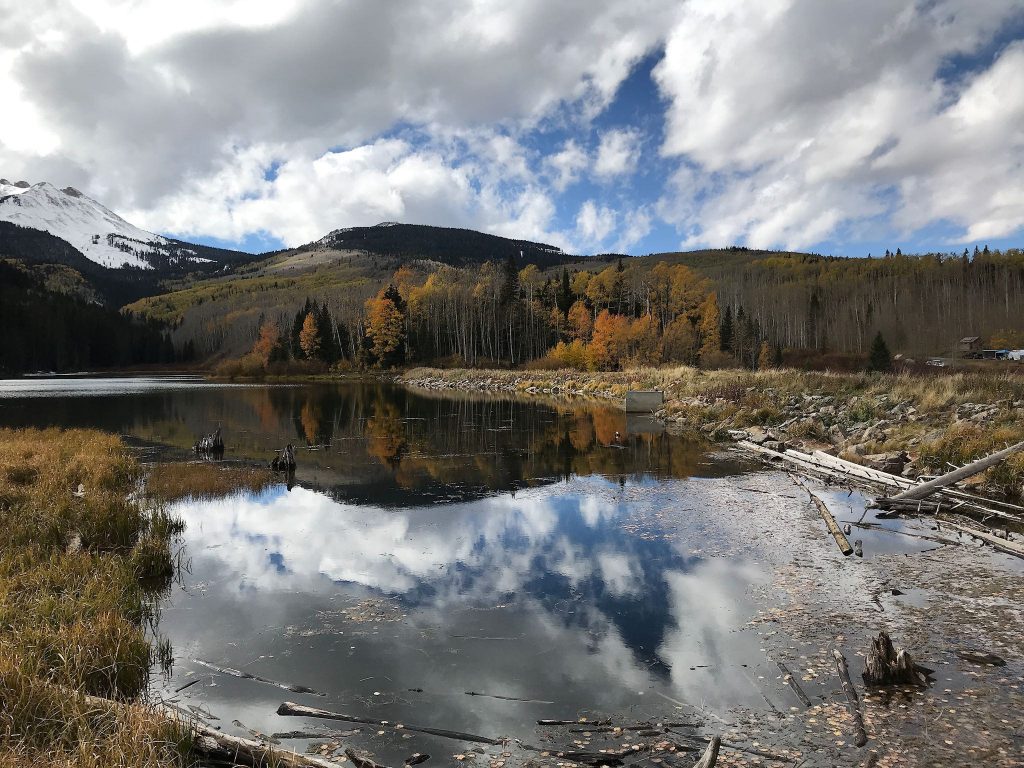 Sharing time with Howard involves visiting his favorite restaurants. Well, that works for us, too! La Cocina de Luz served the world's best breakfast burritos. The menu at Oak, where the owner Rob is a good friend of Howard's, included a few delightful vegetarian dishes. It is a friendly place where we could linger for the evening. Our little northeast contingent watched the Red Sox split the first 2 games of the American League Championship Series, the 3 of us cheering mightily when things went Boston's way.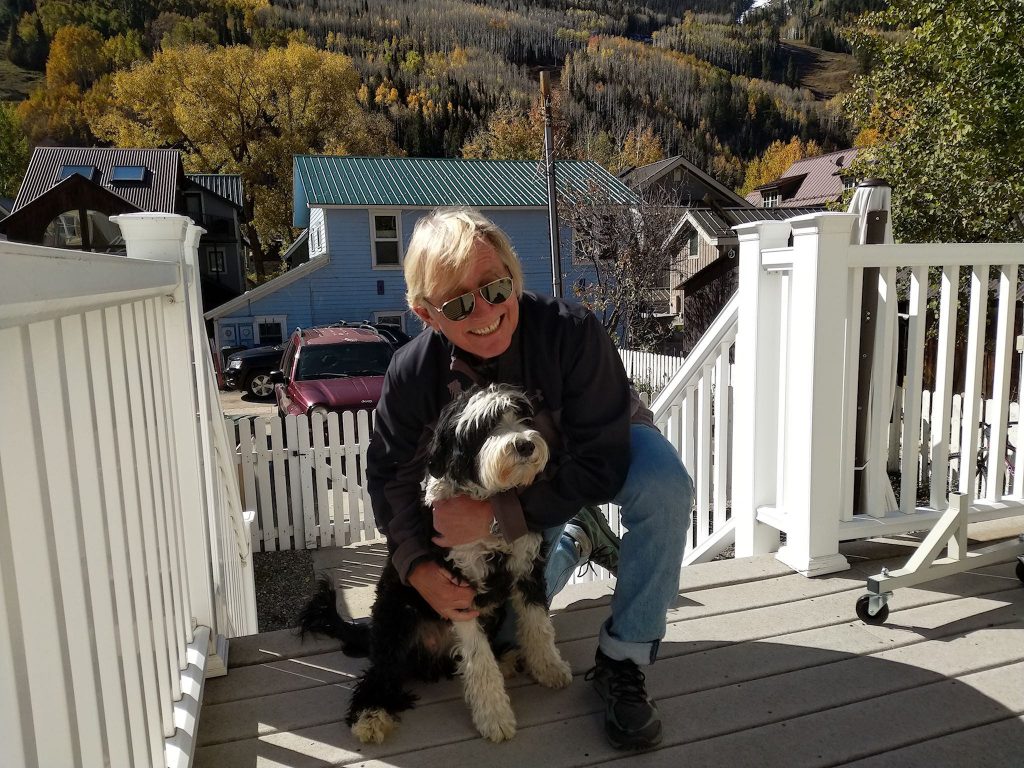 We loved our visit with Howard! As could be expected, there were a few tearful moments tucked in between the joyful memories. Nancy will always be with us in spirit. And we look forward to our next visit with Howard.
For anyone who's interested, more Telluride, Bear Creek hike, Woods Lake hike, Ridgway SP and Lizard Head Pass pix…