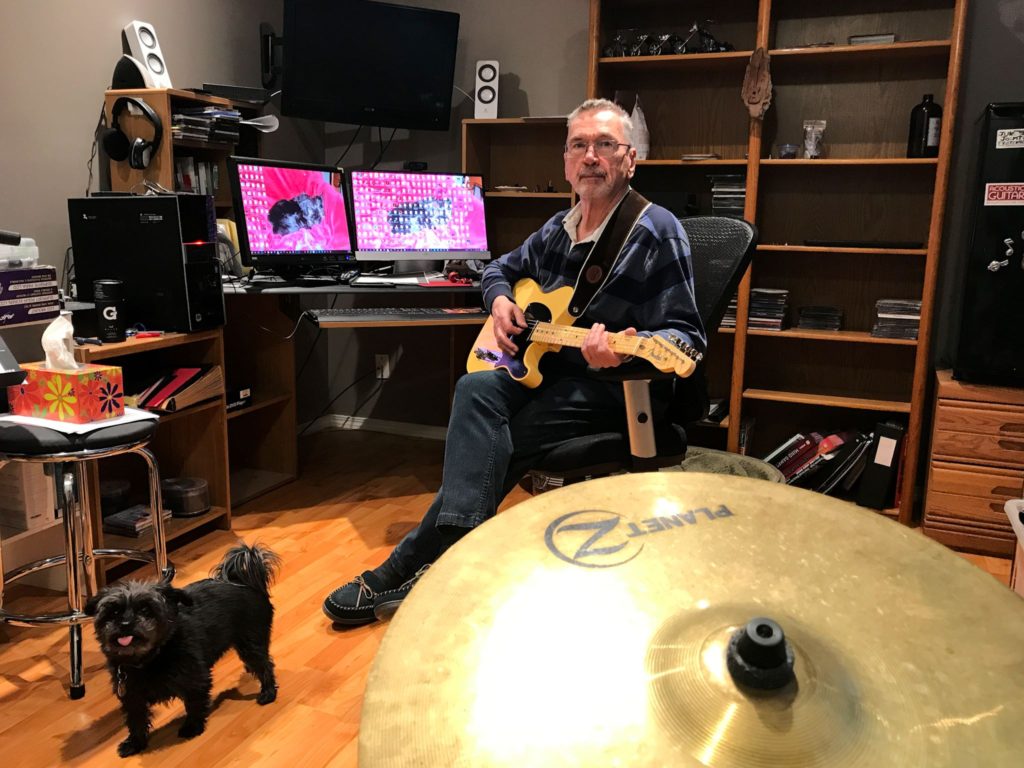 Last July we stopped on our way to Calgary for a visit in Linden, AB with my friend Larry and his wife Barb. Larry is a guitar-playing blues brother that I met through Blues Guitar Unleashed, as we've both been working our way through learning to play the blues. Well, we had a fine time and it seemed a great idea to see if we could stop by again as we head for Alaska. Answers: yes, we can stop by, and yes, it was great!
There've been a couple of changes since our last visit. Among these, Barb's new job has her working in Calgary for most of the week and at home only on weekends, so we weren't able to see her this time. However, Larry and the canine step-siblings Mattie and Rasta were most welcoming, and certainly made a good show of being happy to see us.
We thoroughly enjoyed working up a handful of songs with Larry. Classic blues standards like Muddy Waters' Hoochie Coochie Man, rock 'n' roll roots blues like Fats Domino's My Girl Josephine and Lloyd Price's Stagger Lee, and more.
Larry has also been giving guitar lessons to one of his young neighbors, a middle-school track star with a passion for country music. So far she'd learned to play G, C and D chords, and Larry thought Sue and I might join the lesson and sit in for a song. Of the songs on his protege's "wish list," we already knew the Ketch Secor/Bob Dylan song Wagon Wheel and we could all play it in G if Larry's student learned one more chord. Kaley learned to play an E-minor chord, we practiced the chord changes a bit, and off we went. Great fun!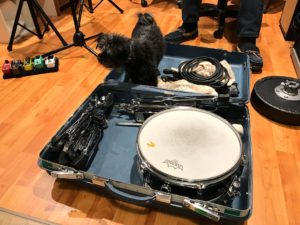 Here is a Flickr album with these and a couple of more photos.