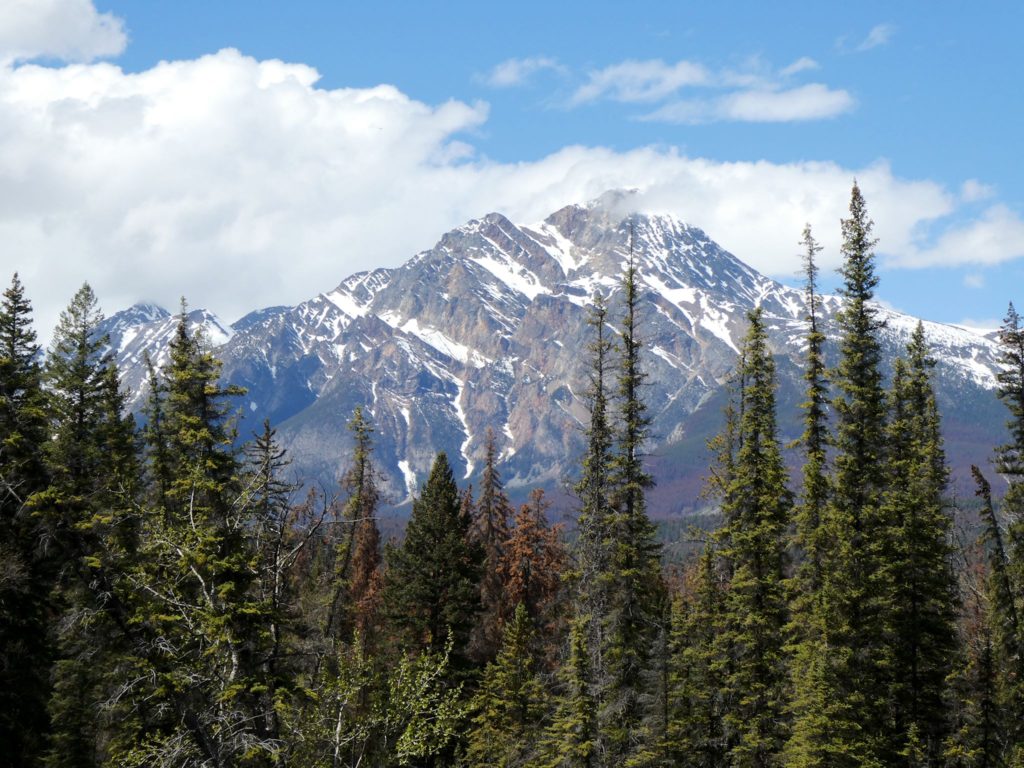 We were about a 6-hour drive away from the end of our self-imposed sprint to the Alaska Highway when we decided we really did need to have our RV, built on a Sprinter chassis, checked out. We thought it maybe might possibly be intermittently losing power one day in Wyoming. Then it was fine. Then it was definitely probably intermittently losing power for two days in Alberta. We stopped at the Sprinter dealer in Edmonton to have it checked out. We'd had the rig serviced there last year and we liked their work. And it was the last Sprinter service center we'd see until Anchorage, 3,200 km (2,000 miles) away.
We arrived on a Friday and the initial diagnosis was a torque converter issue. Yes, they could fix it, but not until Tuesday. It was the May long weekend in Canada. We'd have to hover for four days. Hey, let's go to Jasper National Park!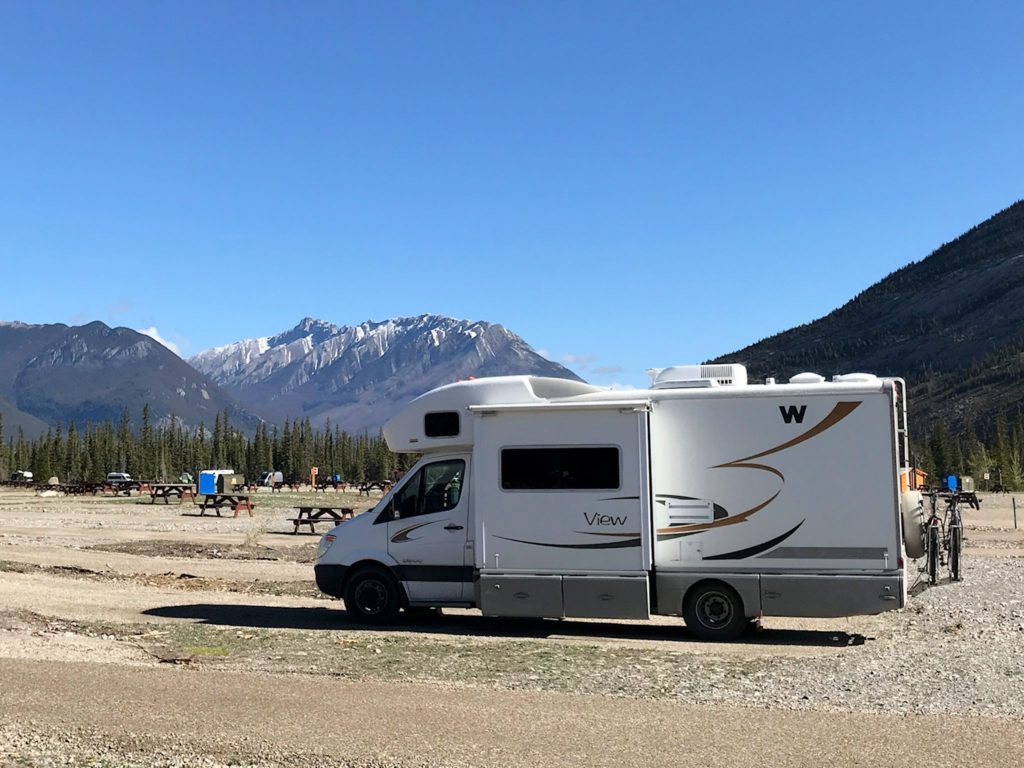 We'd been to Jasper National Park less than a year ago and loved it! Fortunately, at that visit we discovered a gem – the overflow camping area near Snaring Campground. We prefer it over the campground proper! It has phenomenal views and would likely have spaces over the long weekend. And indeed, it did!
We've said this before – we love the mountains! And hiking in them. As we'd found in Yellowstone and Glacier, hiking trails in Jasper this early in the spring were also limited to those at lower elevation. Higher trails were still snow-covered. The lower elevation trails also go to beautiful places, and during the summer tend to be busy, so here was our chance. Even on a long weekend in May, Jasper was not overly crowded.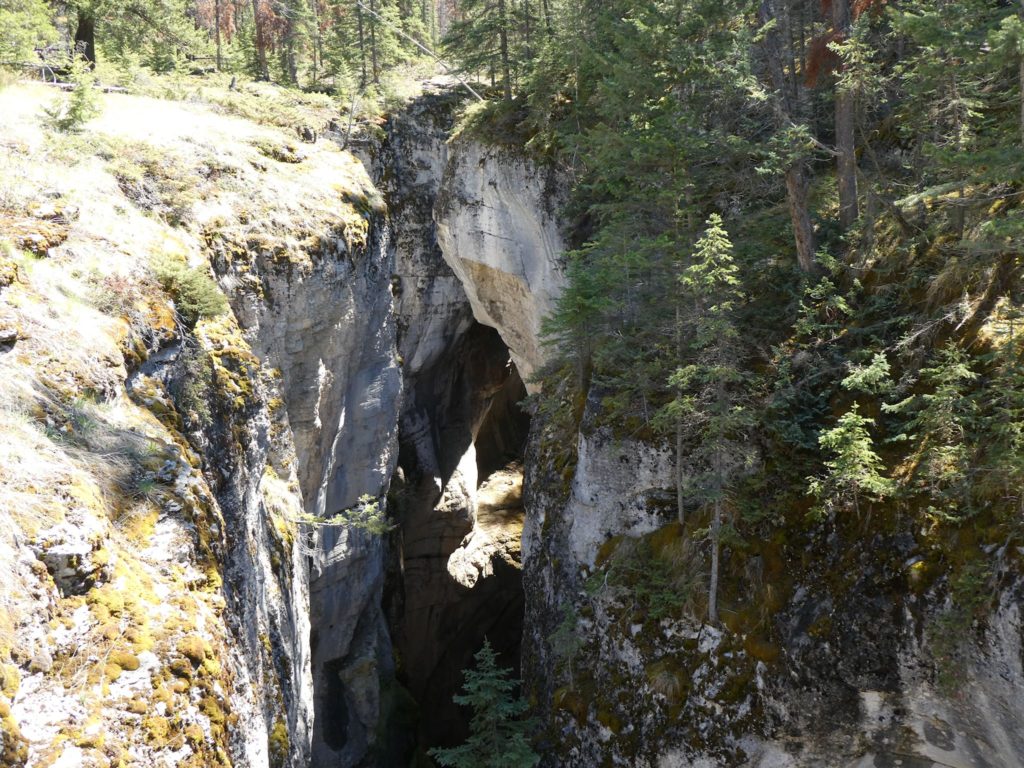 Maligne (pronounced ma-LEAN) Canyon is a deep slot canyon carved by the Maligne River. The Maligne River Trail starts with a climb to a shoulder over the canyon with spectacular views of the Athabasca Valley and the Continental Divide before dropping to a series of bridges over the canyon. At some points, the canyon is 50 meters (160 feet) deep and only 2 meters (6 feet) across, demonstrating the awesome power of water to all who dare to peek into the canyon.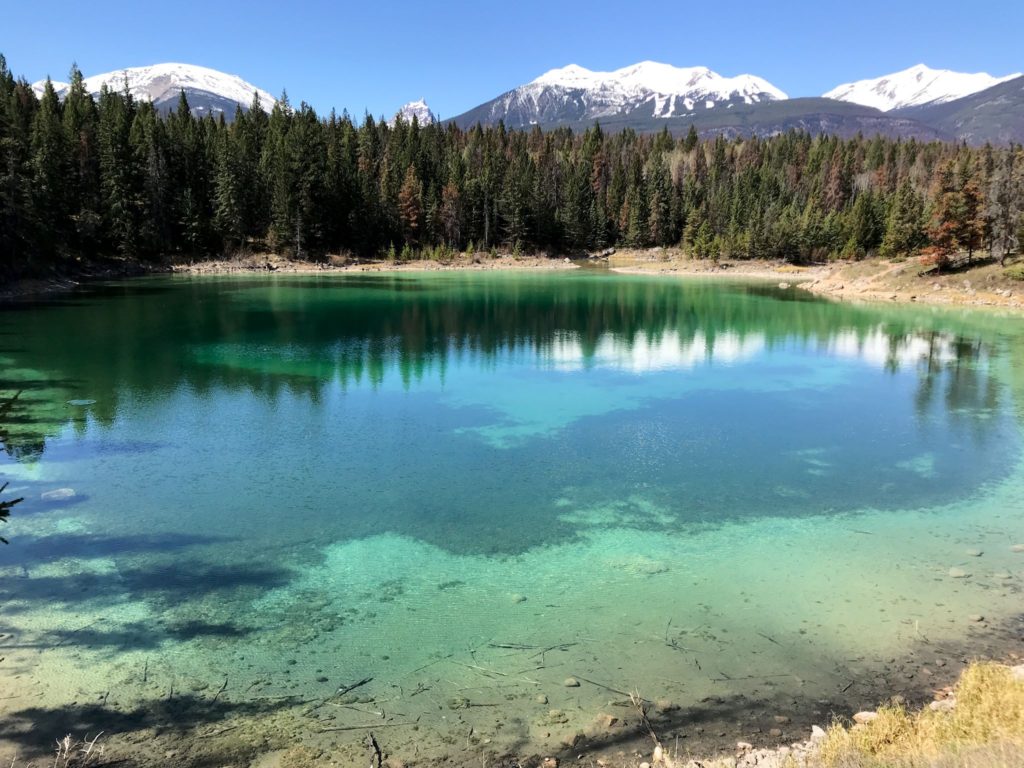 The Valley of the Five Lakes trail name almost says it all… After dropping into a narrow valley, the trail meanders along five gorgeous lakes tinged green, blue, jade, aqua and gray by glacial deposits. This is a fortunate contrast to the names of the lakes: First, Second, Third, Fourth and Fifth. The trail ends by climbing a shoulder over the First Lake with great views of major peaks south of Jasper, along the Icefields Parkway.
We returned to the Sprinter repair shop on Tuesday. Yes, it looks like a torque converter issue. We need to order a part. We can have it in a couple of days. Looks like we're hovering in Edmonton a bit longer…
For anyone who's interested, more Snaring Camp, Maligne Canyon and Valley of the Five Lakes pix…