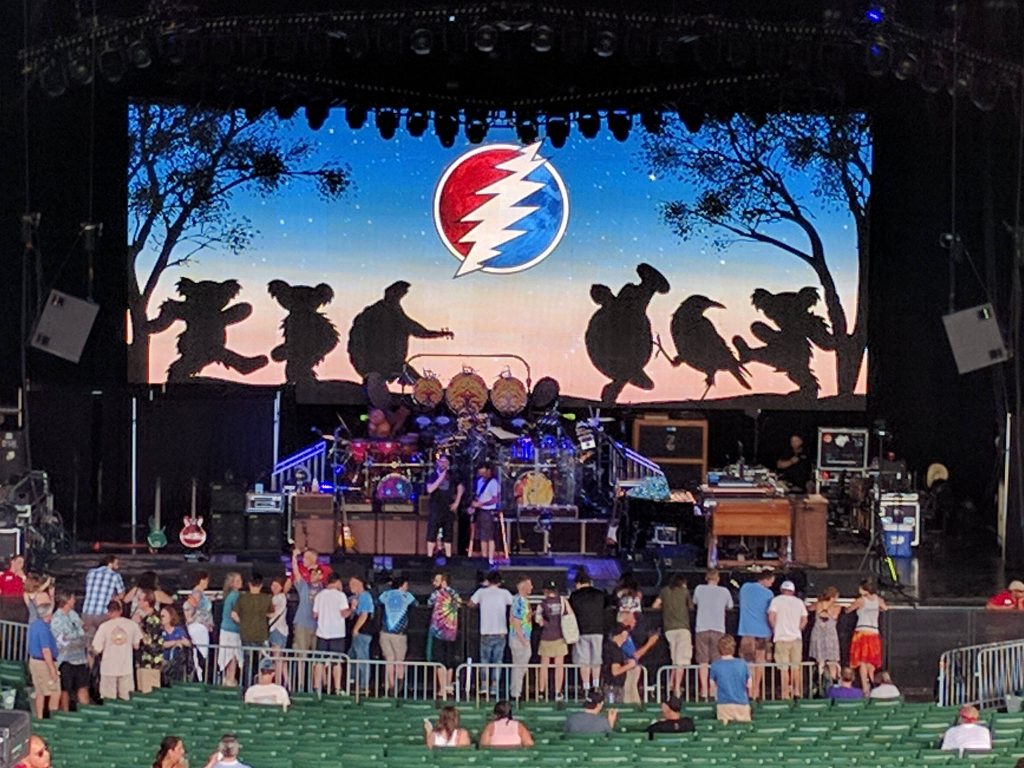 In Clarkston, Michigan, west of Detroit, we stumbled onto the best way to arrive at a Dead concert:
As an aside, the Westies got to park together, too, though they were relegated to one of the "regular" lots: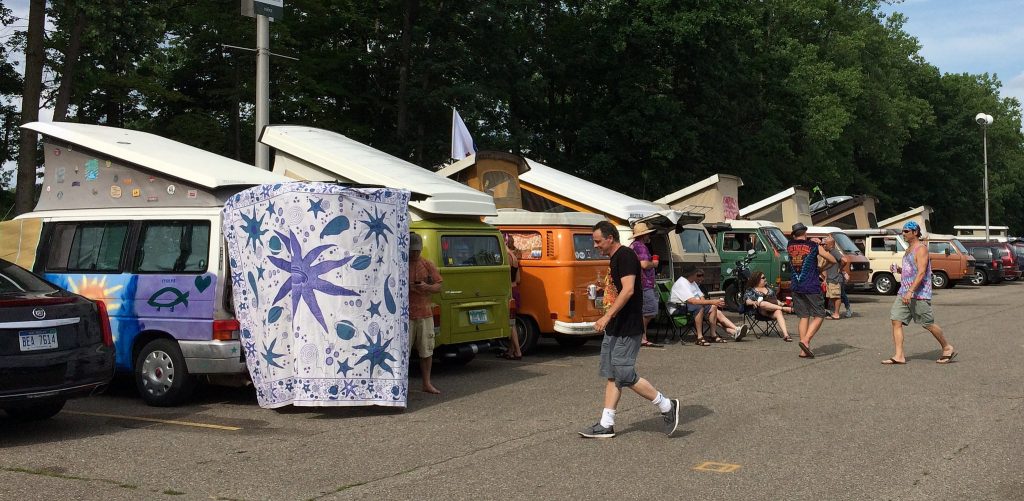 The venue was cool – DTE Energy Theater – if you imagine the lawn at Tanglewood tipped up 20 or 30 degrees (so you can see the stage! From The Lawn!) it's kind of like that. Also, Sugarbush friends, there's a ski area right outside:
We had inside seats, though, and the concert was AMAZING!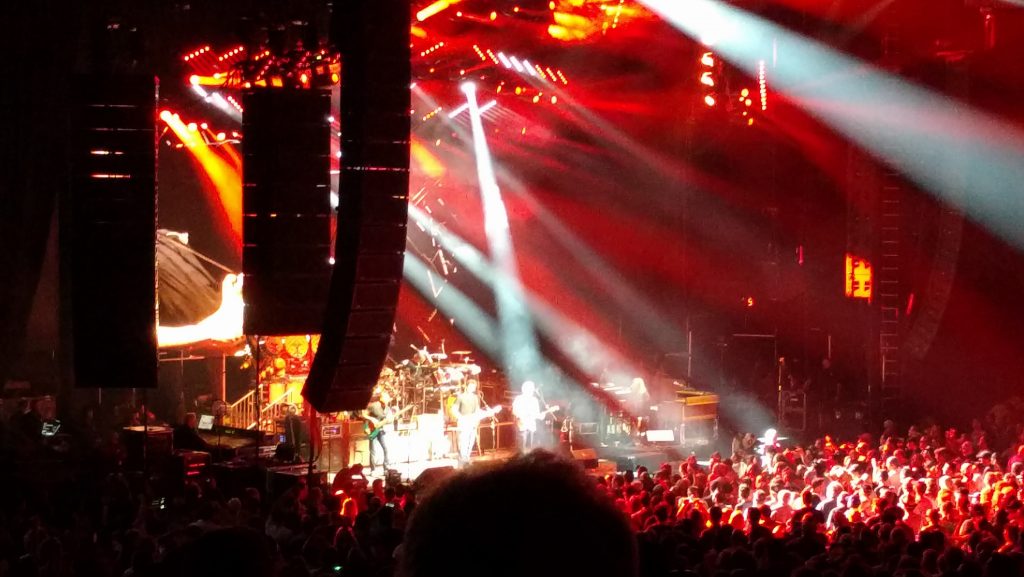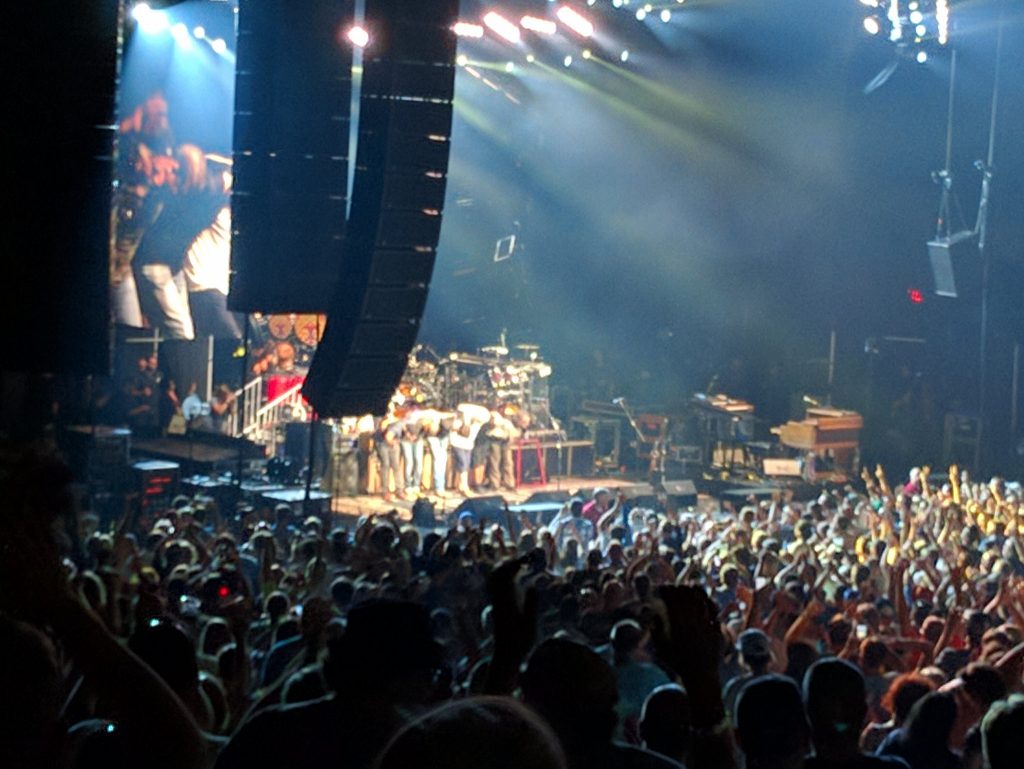 John Mayer is incredible. He has by now fully figured out the musical style and intention of Jerry Garcia and made it his own. Otiel Burbridge brings his own virtuosity and energy, of course, and channels Phil Lesh very effectively. Jeff Chimenti on keys sounds like he's always been there. And the playing of the original Dead members Bob Weir, Bill Kreutzmann, and Mickey Hart doesn't seem to change. This was a really good Dead show!
Here is the set list:
Jack Straw
Big Boss Man
Friend of the Devil
Samson and Delilah
Sugaree
Don't Ease Me In
(Intermission)
Playing in the Band/Estimated Prophet/Cumberland Blues/Truckin'
Drums/Space Jam
The Wheel
Dear Prudence
Casey Jones
Johnny B. Goode
John was playing a PRS that looks like it was modeled on Jerry's Tiger guitar – three humbuckers and a plethora of switches. Way cool looking: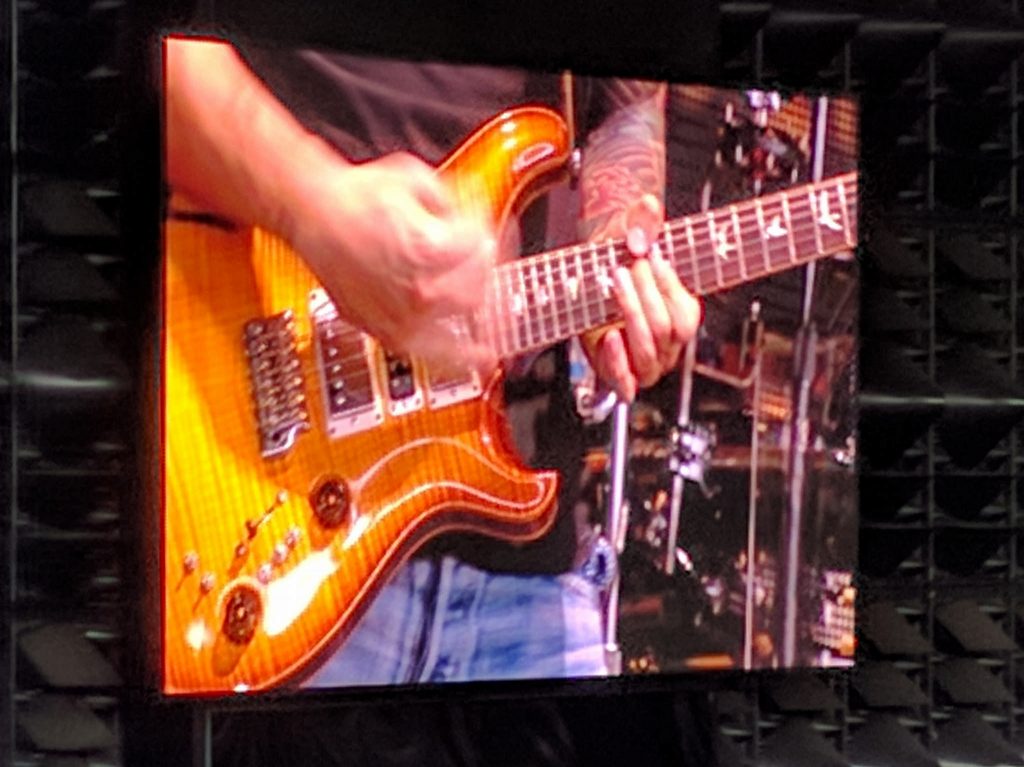 And just for completeness, here's Otiel's bass: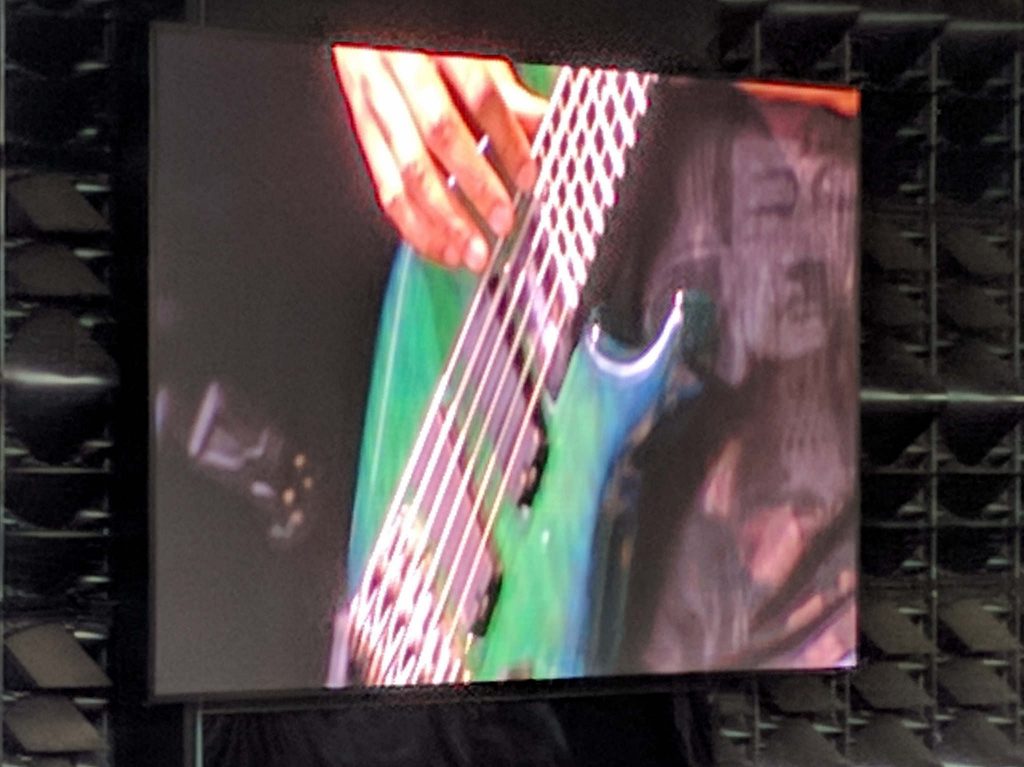 More photos: Dead and Company