If you have been following along with us, you may remember a few posts back I talked about a project I worked on that was coordinated by an organization headquartered in Ann Arbor, MI. I also talked about the people I met and got to know in that time. Not coincidentally, we were in that same part of Michigan for a couple of days last week.
On Tuesday, we were able to touch base with my friend Tracy, who just moved back to Ann Arbor after living in Kalamazoo for a dozen years or so. Tracy was the project manager, responsible for managing and coordinating the work of a few dozen of us prima-donna research scientists and engineers from ten different organizations.
As Tracy and I texted back and forth trying to find a time and place for our get-together, it suddenly felt very familiar – Tracy was handling all of the logistics, finding a restaurant that we could get to from where we were staying without getting in trouble with the highway that is closed for construction, with a menu that works for everybody's preferences, and a parking lot that would accommodate our oversized vehicle. Her solution was perfect, just like old times! And we really enjoyed catching up on what's happened in between then and now, and comparing plans for the future.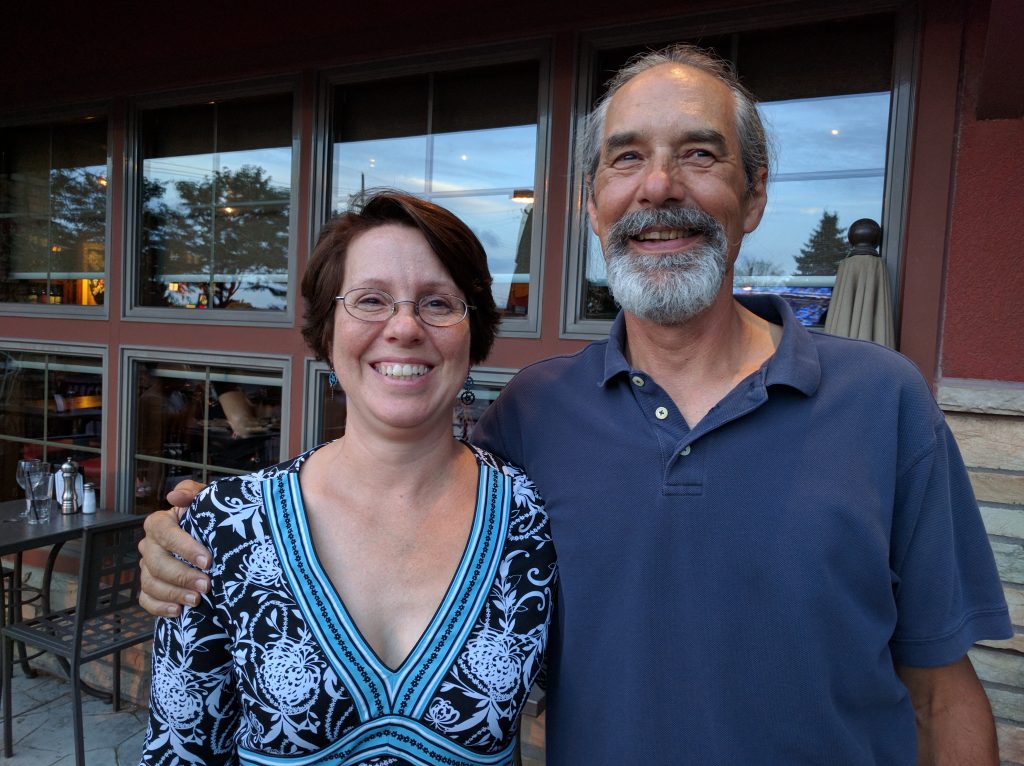 The next day we connected with our friends Bill and Ann, who live just south of Ann Arbor. Bill was another core team member on the project, and he and Ann and their three children have visited us in Vermont. We got caught up with them during dinner and a delightful walking tour of downtown Ann Arbor and the university. We also got to see youngest son Zack whom I first met twenty years ago when he, as a three-year-old, nailed me in the back of the head with a rubber dart when Bill and Ann had the project team to their house for dinner, something he claims not to remember. He is now working in program management for an auto manufacturer and is an accomplished brewmaster (a hobby, at least for the time being).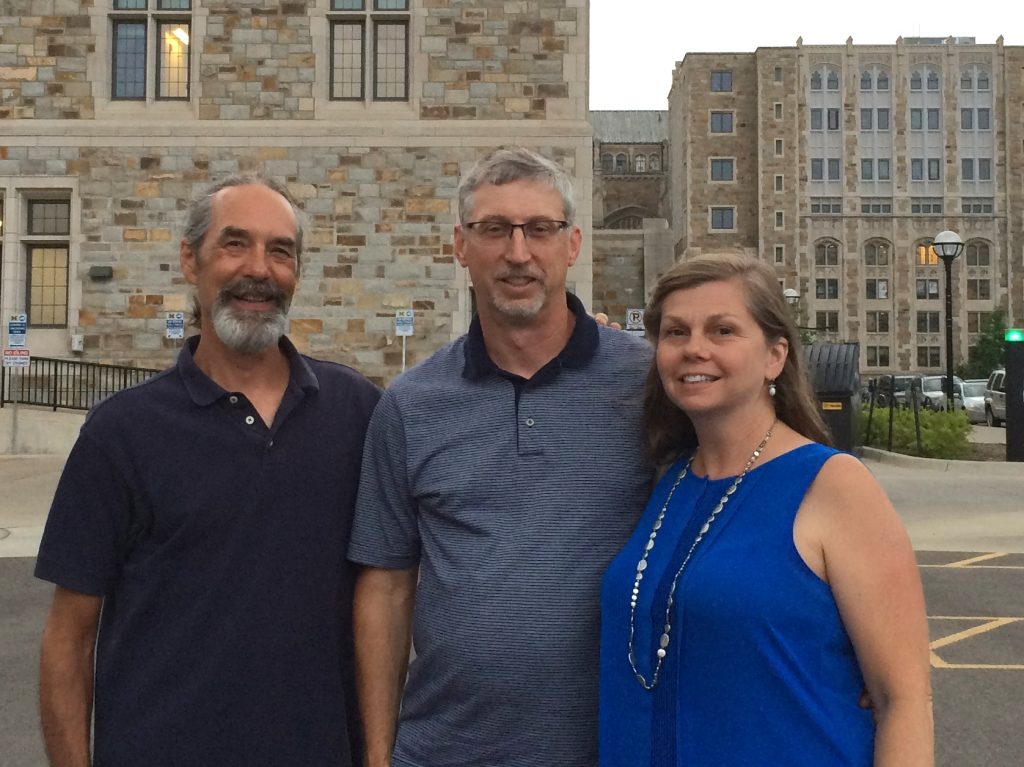 It's been great to see my old friends again and I am very glad that our traveling gives us this opportunity to keep these friendships going.