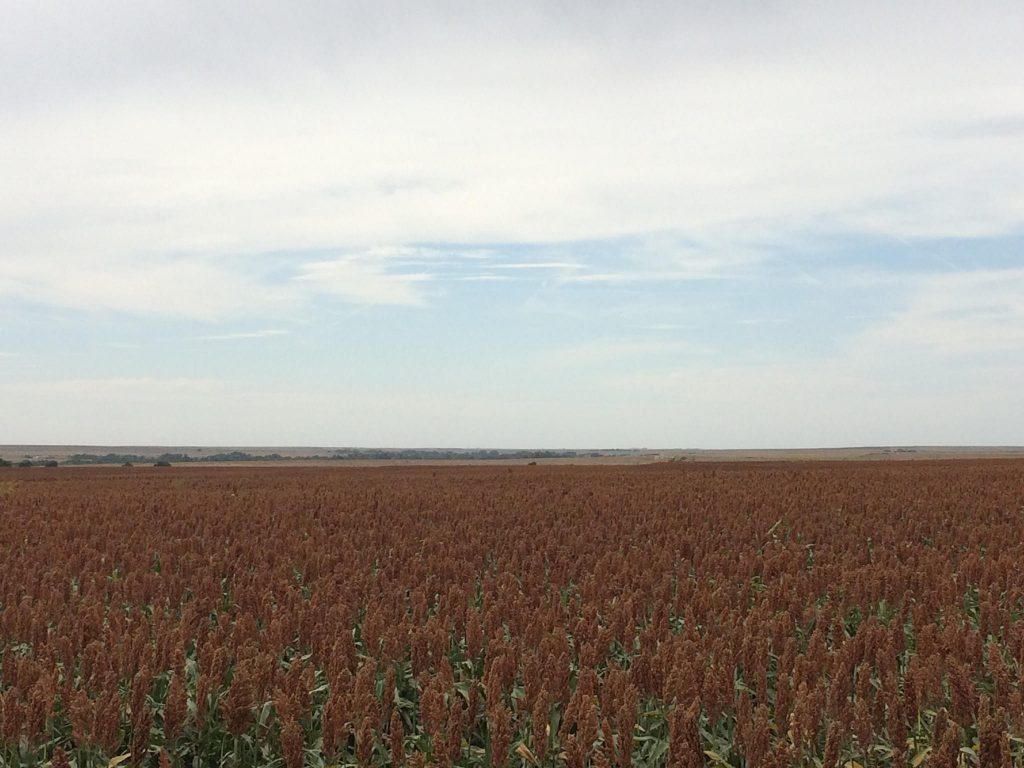 Kansas would be different. We don't know anyone in Kansas. There are no National Parks. State Parks are all about fishing. It's mostly flat farm country. Still, our memories of traveling through Kansas in 1984 is that every town has a town campground and that the locals are curious, fun to chat with, and friendly. We planned to drive back roads, reminisce and cross the state in whatever time it took, then visit family in Missouri.
At our first town campground, we checked in with my kinfolk. Uh oh, due to work and travel constraints, we'd need to pick up the pace and get through Kansas in 2 1/2 days – not a problem, since the family visits were our priority, but definitely a change for our travel habits!
The whole of our Kansas experience can be summed up by meeting the quiet cashier who carded Doug at the WalMart in Emporia. Noticing his VT drivers' license, she suddenly perked up. "You're far from home! I hope you enjoy your stay in the Flint Hills. It's beautiful here!" Yes it was.
We'll be back.
More pix of Kansas…