I was a groupie. Yup. I attended 20 hours of BGU jams and enjoyed every minute. I got to hob nob with the band. And go home with a guitar player (ok, the same one) every night.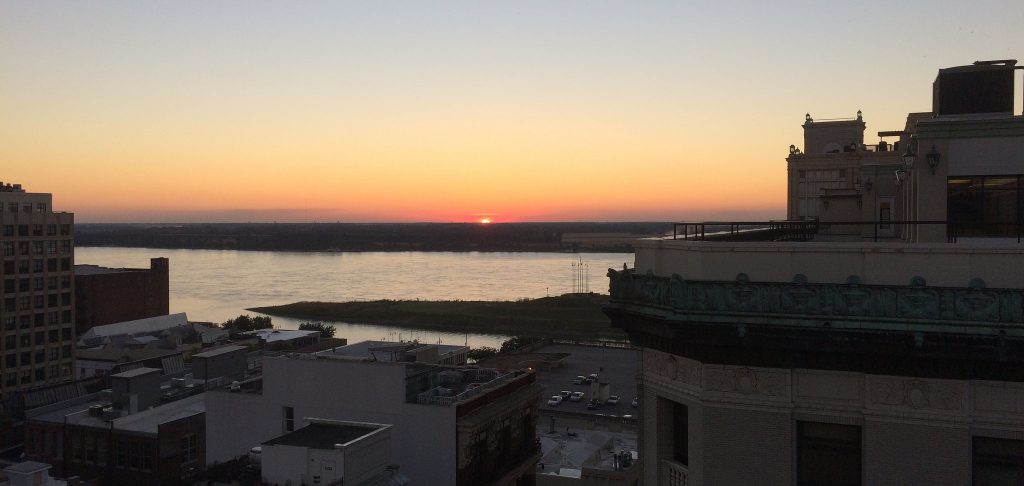 We've attended 1 national and 2 regional BGU events in the past 3 years. One thing that jumps out at me is how the caliber of the guitar playing has improved tremendously year over year. Perhaps these lessons really work… This was the first time I got to hear the Griff Hamlin Band live – they've got a rocking sound mixed with way too much fun on the stage.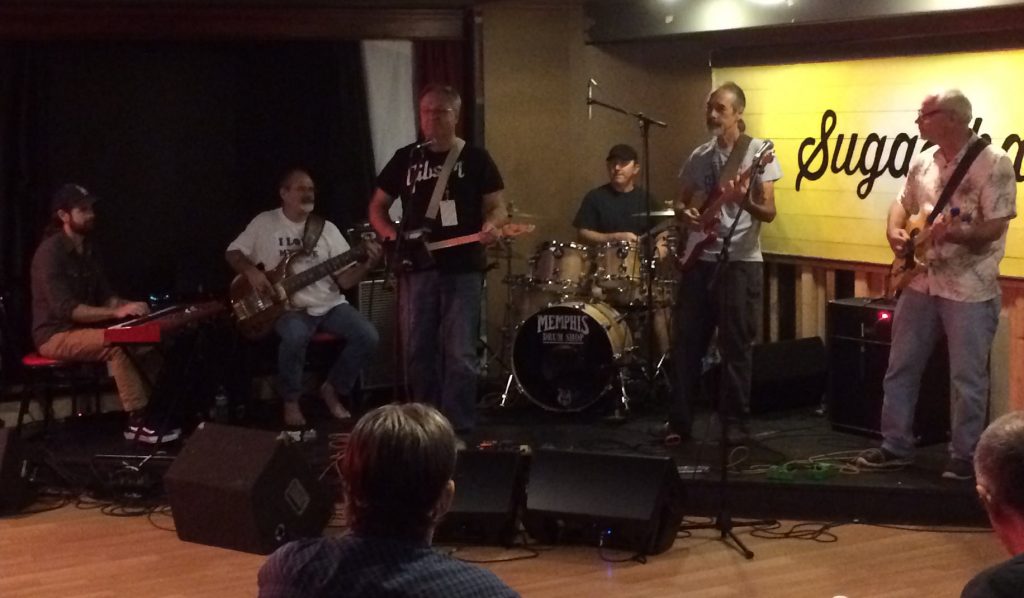 I love the blues. I also love the camaraderie and friendships that have developed as we've met Doug's online friends (and their partners, spouses, kids, friends, etc.) at different sessions over the years. It was fun to see Mike S, Marv, Kathleen, Lynn, Frank, Michael K, Wilbur, Tom, Steve G, Chris, Barry and Steve C again as well as Griff and Laura. During our travels, we've really enjoyed the opportunities to continue the friendships and play music. Wilbur and Naomi hosted us in ME in June for an evening filled with good conversation, food and jamming. Tom and Laurel invited us to stay with them in MI while attending the Kalamazoo Blues Festival in July, leading to multiple jam sessions and also introducing us to Jeff and Patti. While in CO in September we jammed with Frank (now also a drummer!) and Chris, and we've got tentative plans to connect with Steve G and Bruni in GA in a few weeks.
While in Memphis, we stayed at the Tom Sawyer Mississippi River RV Park in West Memphis, AR, an easy 15 minutes away from BGU central at the Bon Ton, and directly on the Mississippi River. It was great fun to discover others in the group at the same RV park – we loved meeting Terry T and Mary, Michael K and Kat. (Special thanks to Terry and Mary for exceptional shuttle service into town!) Perhaps fortunately for the other campers, the BGU schedule allowed no time to jam in the campground. Of course, we made plans to meet up again and jam…
Memphis has a long, rich musical history of blues intertwined with the cotton industry, and a number of museums and attractions. We extended our stay so we could see more of these sights. Our Sun Studio tour (where I got to sit at a drum kit left behind by Larry Mullen, Jr after a U2 recording session) was a treat. The Cotton Museum at the old Cotton Exchange gave us a fascinating overview of the economics and history of how this area and its culture came about. The Civil Rights Museum was humbling and inspiring at the same time with exceptional multi-media exhibits. The Blues Hall of Fame featured collections, insight and music clips on all of our heroes and made me want to get back and practice more. And, of course, no visit to Memphis would be complete without a walk down Beale Street to soak up the vibe.
As an extra special bonus, we got to meet up with our friends Mark and Linda from CT who are also RVers. Realizing that our paths could intersect in Memphis, we planned to connect at Tom Sawyer's and work it out from there. Long walks along the Mississippi, refueling at sidewalk cafes and dinners in let us get caught up on our respective adventures and news from back home. It was so fun to see them on the road!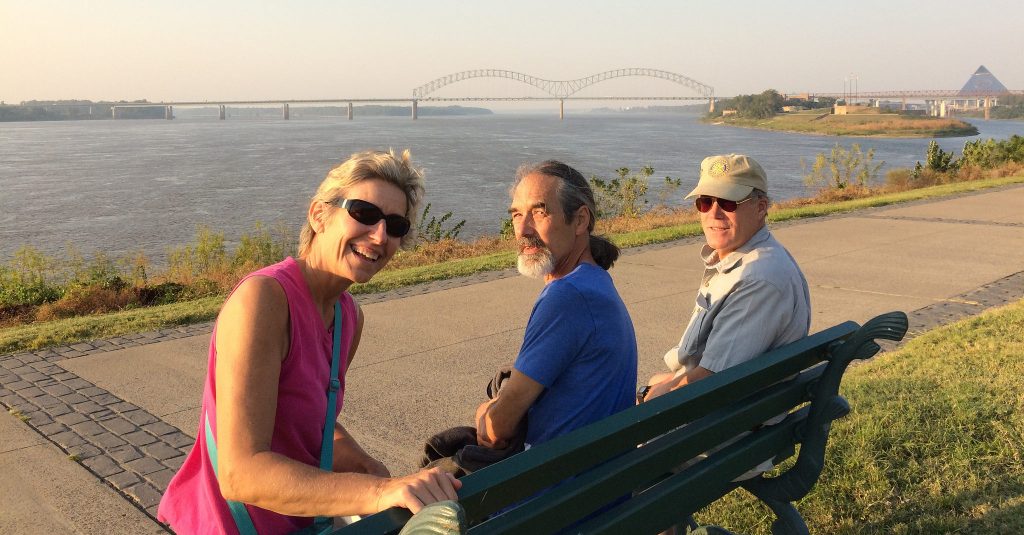 If you're interested, a few more Memphis pix…
So, when's the next BGU jam?