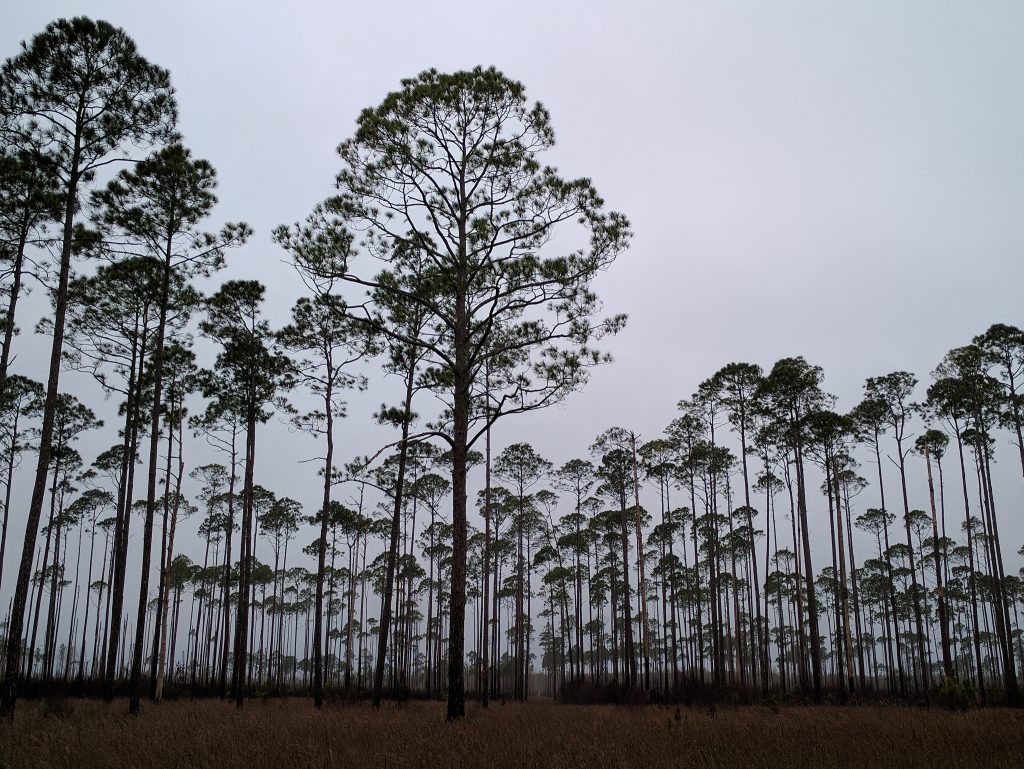 We were heading from Alabama through Georgia, on towards Florida. Atlanta beckoned because of the potential for a visit with an old friend. From Atlanta, on a relatively direct path to Melbourne FL was a big splotch of green on the map – the Okefenokee Swamp. (Remember Pogo?) Never having visited this or any major swamp, we set our course.
Jannell and I met in 1988 when she became my first real mentor, helping me make a transition from nursing to business. While we were both at The Travelers, she recommended me for a role on a team charged with the development of a national care management program for auto insurance, launching that portion of my career. Jannell, Marilyn and I along with 9 others worked collaboratively and intensely, successfully launching the landmark program. And through that work we all formed long lasting bonds and stayed in touch long after we all moved on to the next great thing. I moved on to Ernst and Young. A few years later, I was only too glad to recommend Jannell for a position at E&Y where she worked until 8 years ago. Then she, too, started her own successful consulting firm.
Although Jannell and I hadn't seen each other in 25 years, we've stayed in touch. During our short visit, it felt like we just picked up the conversation from our last. The conversation lasted through happy hour, a walk through her gorgeous NE Atlanta neighborhood to a tiny, local Italian restaurant on an uncharacteristically cool GA evening, through well past our bed times. We headed out in different directions in the morning, so glad to have had the chance to connect live again.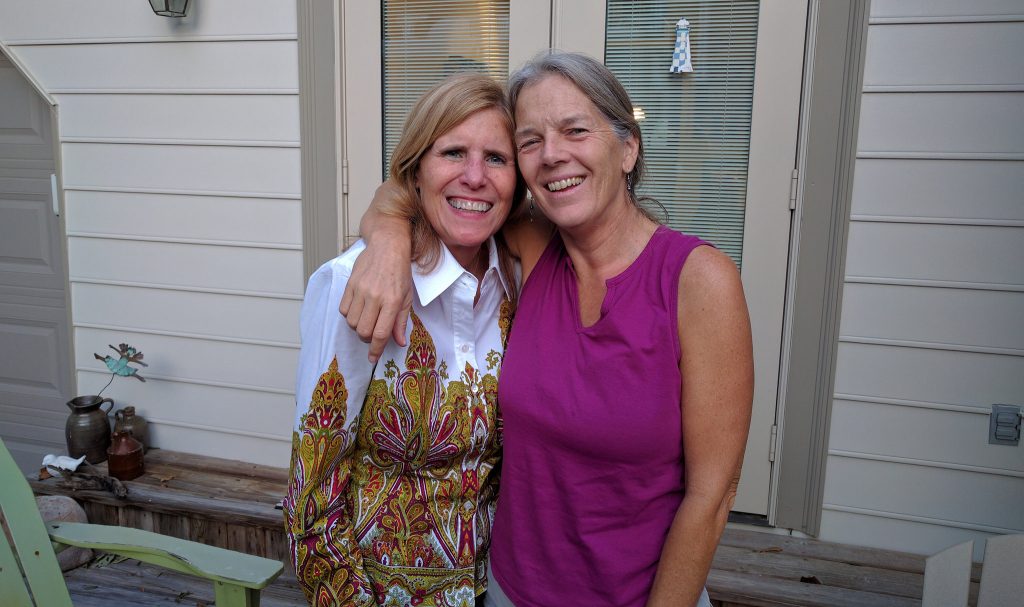 The drive through central, rural GA was pretty and different. Most of the back roads meander among, and not through, small towns. Occasionally, the route took us through tiny downtowns, like Jeffersonville and Rhine. For most of the trip, we passed small dairy farms, cotton fields, loblolly pine tree farms, and crossroads with tidy churches, schools, and BBQ joints. We also crossed last year's route through southern GA –  fittingly, in Douglas.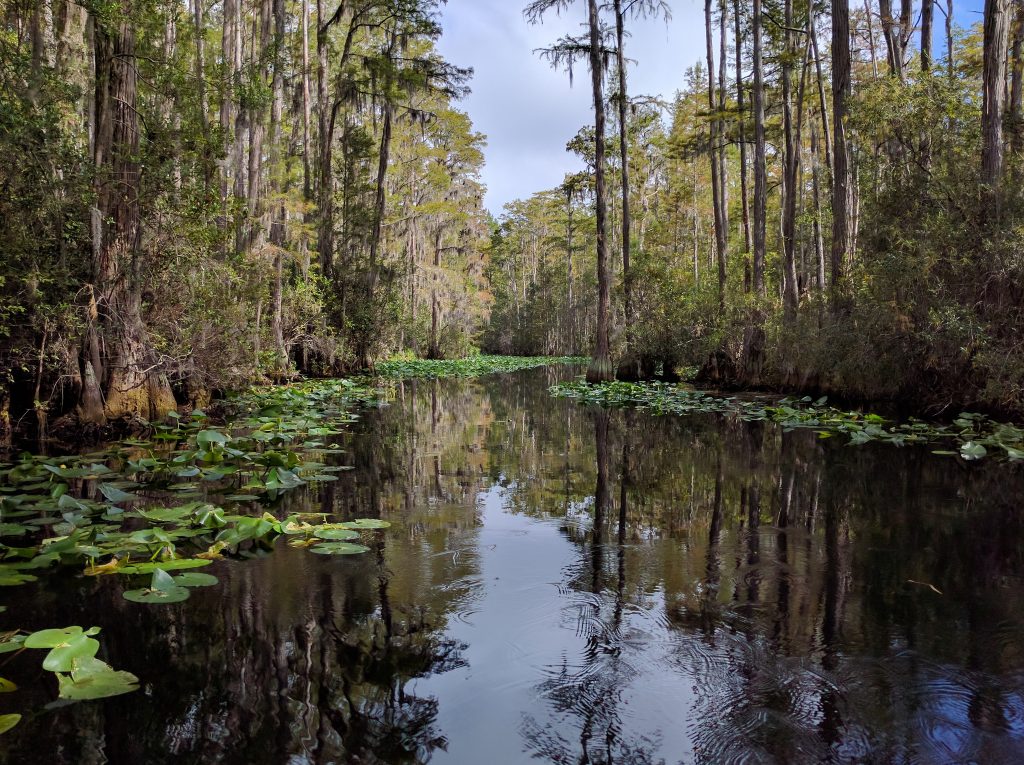 Okefenokee was outrageous! Once inside the Wildlife Management Area, we saw at least 20 deer en route to the campground. We were greeted at our campsite by a totally nonchalant raccoon. A highlight of our visit was the swamp boat tour. Alligators everywhere! Big ones, little ones, HUGE ones, some lounging in the swamp grass on the edge of the waterway, others spying on our boat with just eyes and noses above the water… With the helpful eyes of our ranger tour guide, we saw a king fisher and a giant pileated woodpecker along with herons and egrets. And more alligators. The tour took us through 'trails' in the swamp, narrow channels that connected the larger and deeper bodies of water. The pond cypress trees, with their fat roots and nearby 'knees,' were an interesting juxtaposition to the tall, straight pines and short, dark palmetto bushes that grow in the drier soils around the swamp.
If you've never visited the Okefenokee Swamp, we highly recommend it!
A few more swamp photos