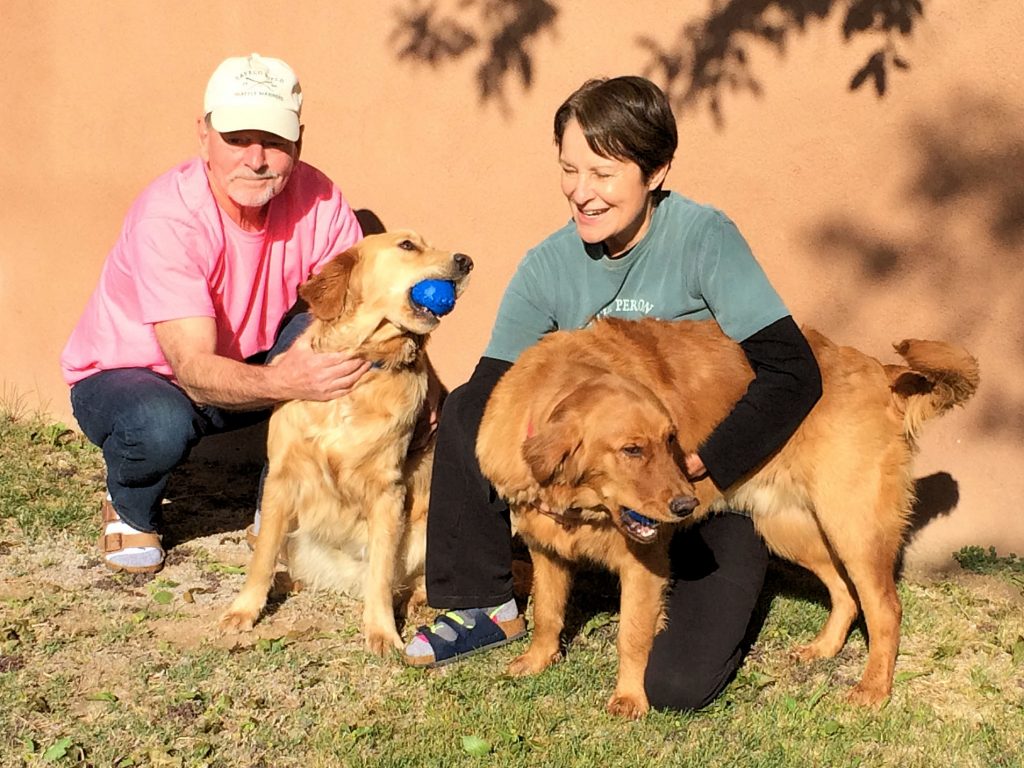 Our foray into New Mexico was actually another blues guitar visit. We've met my friend Steve twice before in real life, and he and I have been friends online through the BGU forum for several years. Steve told me, in a reply to a forum post I made last year in which I detailed the states we planned to visit, that there was a mistake in my list – I'd left out New Mexico. Well, to me that sounded pretty close to an invitation to visit the legendary Compound within which Steve and his lovely wife Hyacinth reside, and I vowed not to make that mistake again this year.
We pulled in a little after noon and, after a quick and thorough inspection, were welcomed by the Compound's security team, Milo and Goldie. Steve and his long-time friend Mike handled our pre-entry orientation, after which we met Hyacinth for the first time ever, as well as Mike's wife, Sherry.
Music was a fundamental part of this visit, so in came my guitar and the suitcase kit, which we set up in Steve's music room. People wandered in and out, listened, played, talked, ate, and before long Sue and I felt like we were hanging out with a group of dear, old friends rather than folks we had just met.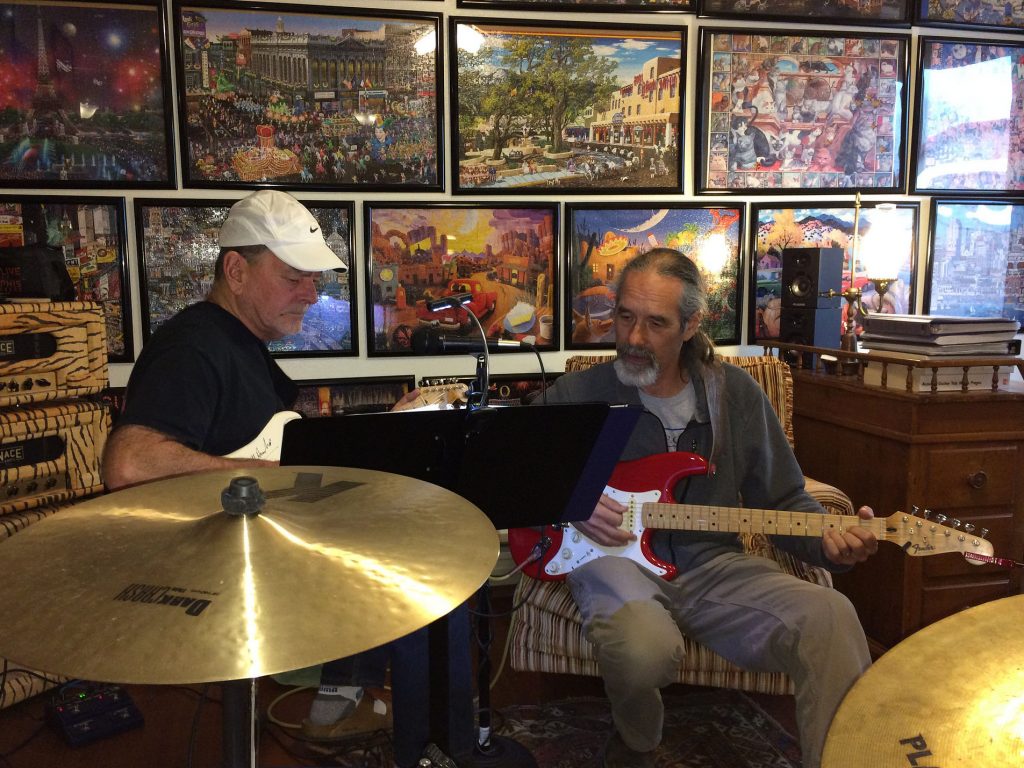 Steve and I played late into the evening, sharing our set lists, playing one song after another until we had to call it a night. Sue and Hyacinth followed along from the kitchen, talking and strengthening a connection that will last for a long time.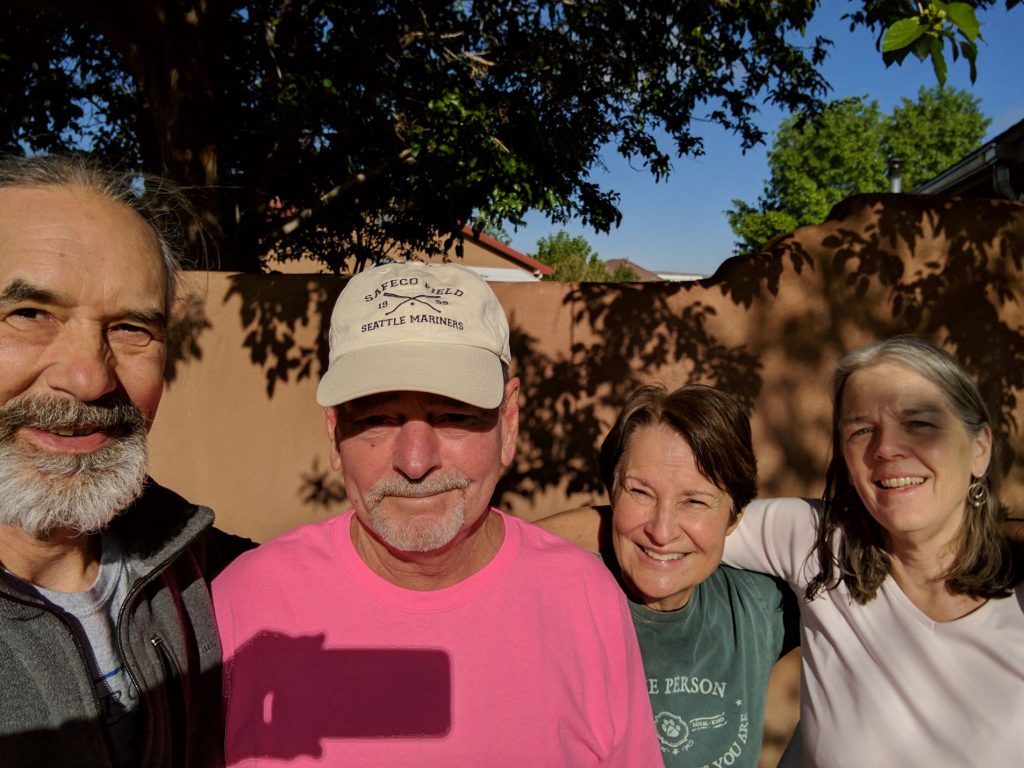 Heading north now to Utah, our brief visit to New Mexico leaves us determined to return for more in-depth exploration.