…bring interesting storms into eastern Colorado and New Mexico in the spring. So what are the options for a couple of adventurers in a 6 ton RV with 6 all-season tires (2 of them brand new!) heading through Taos and Santa Fe to Albuquerque, with a forecast for 12+ inches of snow?
1. Pull out a bunch of videos and find a campground with electricity and hunker down til the snow melts in a couple of days; call friends in Albuquerque and cancel visit.
2. Get on an interstate (any one) and head back east until the forecast stops including winter storm warnings; call friends in Moab to let them know we'll be a few days late.
3. Point toward the storm and drive a longer day, aiming to be southwest of the storm before the worst of it hits (we're Vermonters after all!); call friends in Albuquerque and find out what's for breakfast.
We opted for number three. We had wanted to spend a little time in Taos and Santa Fe to explore a bit and break up the long drive to visit friends near Albuquerque. Instead, we drove through and saw a few sights, thankfully missing the snow altogether. We got a bit of rain overnight and woke to 20-something temps.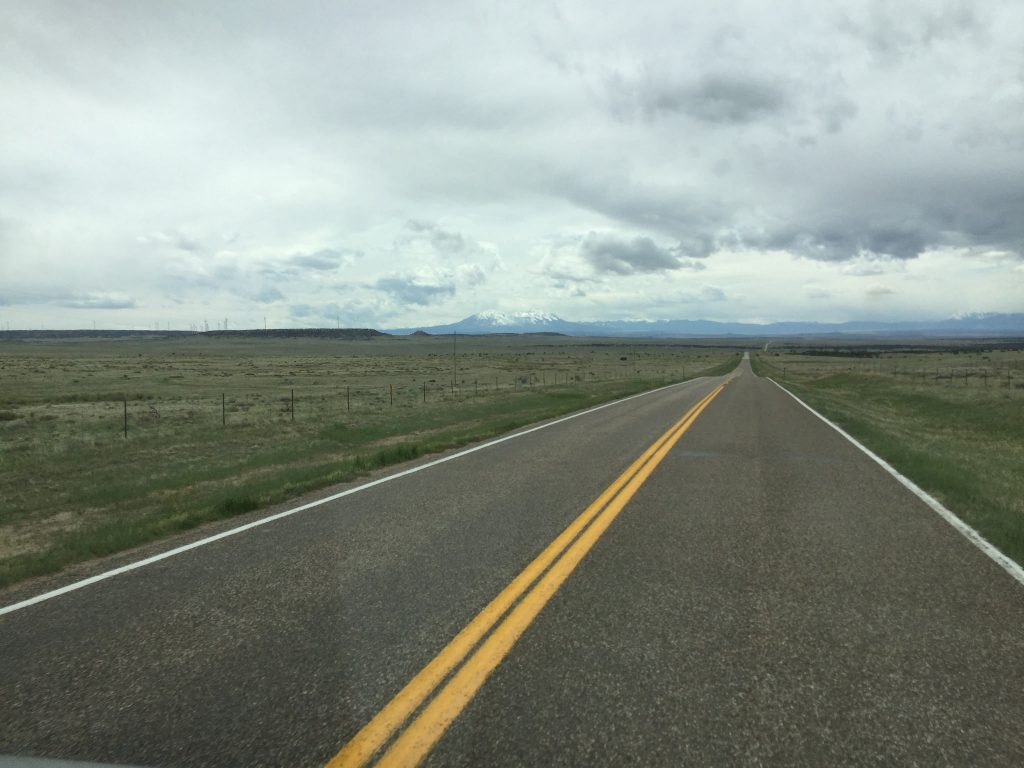 It's 70 degrees in Moab…