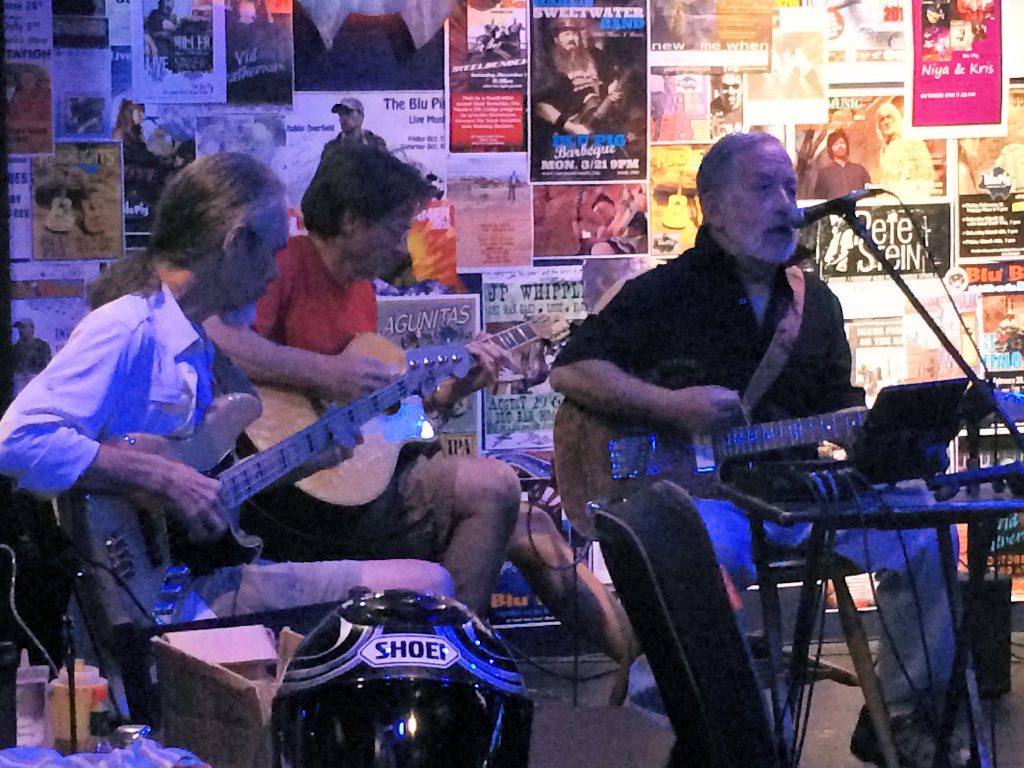 Last October in Memphis at the Blues Guitar Unleashed (BGU) Live gathering, several of us jammers stayed at the Tom Sawyer Mississippi River Campground in West Memphis, Arkansas. Among that crew were Michael (known as Stringbreaker on the BGU forum) and his wife, Kat. Michael and Kat live in Moab and they told us we should stop by if we were ever passing through there. Ding ding ding!

Actually, we got in touch with them when we were laying out our trip this year and, as fellow RVers, they offered us a space in their driveway while we explored the area around Moab. This was of course predicated on the requirement that we would play music at every opportunity, which we did. The living room became a rehearsal space, and we started working on various blues standards, a couple of classic rock tunes, and a few sock-hop style oldies based on the 12-bar blues form. On Thursday, Michael took us out to the Blu Pig, a local watering hole with great burgers – oh, and an open mic every Thursday night. We played a selection of the songs we'd been working on: Blues Suede Shoes, Stormy Monday, Wonderful Tonight, and Shake, Rattle and Roll.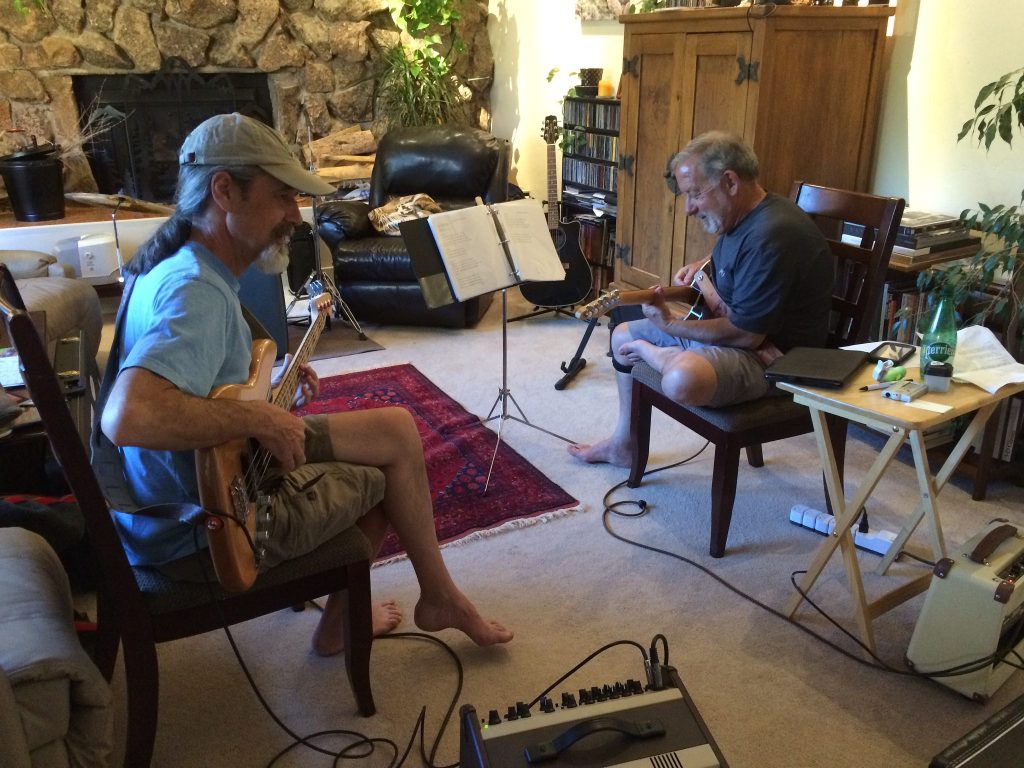 This post has focused on the musical part of our time in Moab, and there are other posts that touch on the other activities available there. Kat and Michael were absolutely awesome hosts. We are so glad they welcomed us as their temporary neighbors. We had the best time getting to know them better, hiking and hanging out with them, and exploring Moab with their guidance. For my BGU blues brothers & sisters, Michael wants me to encourage you all to visit Moab. He's especially eager to jam with you all and show you this amazing place – you can get in touch through the forum!