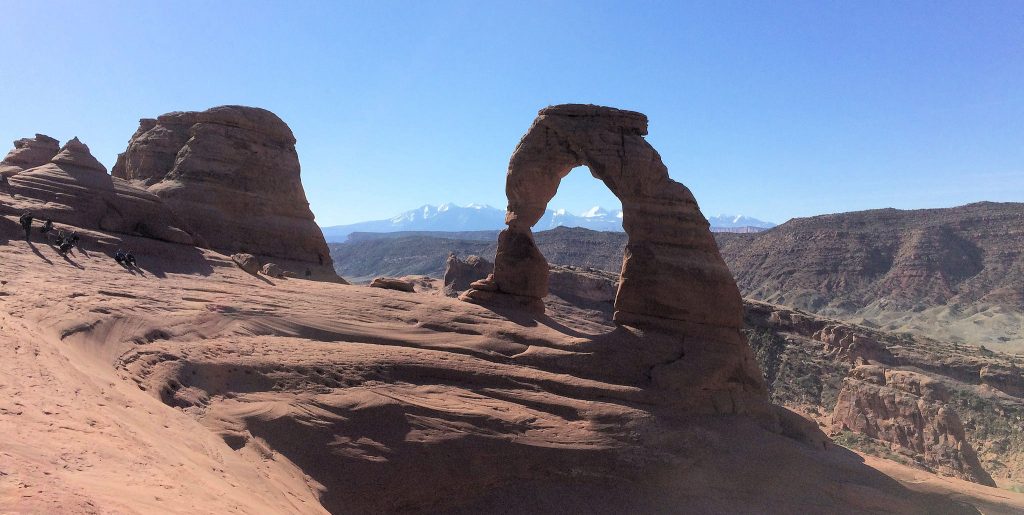 Arches National Park is known for its arches – over 2,000 of them!
The scenic drive through Arches National Park winds through incredible rock formations with names like Park Avenue, the Courthouse and Balanced Rock. We hiked to Delicate Arch, the most popular and most visited of the park's attractions. Along with busloads of tourists, other seniors and families with small children, we followed the fun, well-marked path to a crazy scene where a 60-foot arch sits perfectly atop a giant slickrock, above a giant bowl in the earth with people running around everywhere photographing it all.
Just a few miles up the road, we hiked to Sand Dune Arch (the arch is in the sand dunes, not made of sand dunes…) and Broken Arch (not really broken, just looks that way). The extra distance from the park entrance and resultant lower people density allowed for a pleasant, quiet hike, interrupted a few times by self-generated squeals of joy when squeezing between giant fins or catching glimpses of the snow-covered La Sal Mountains in the distance between red sandstone rock formations.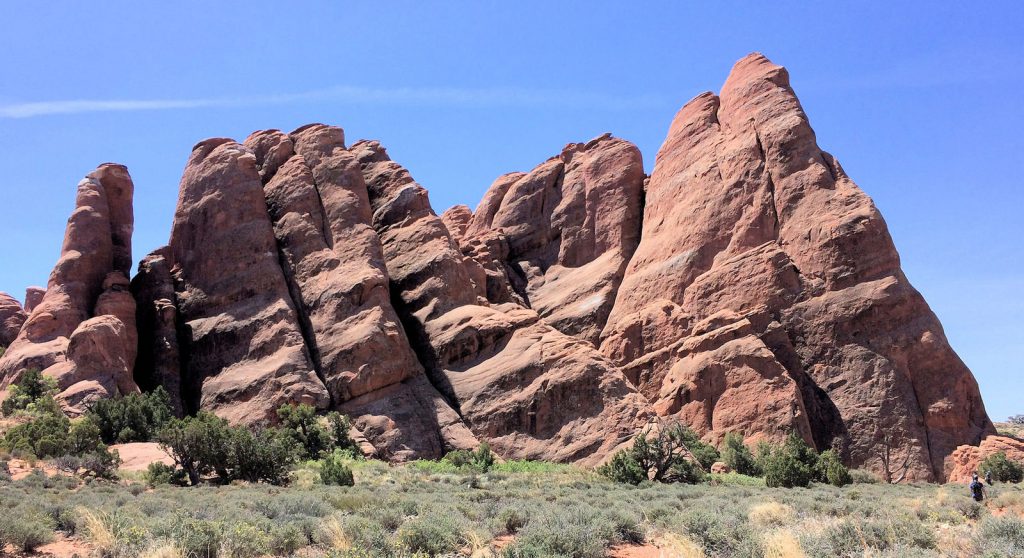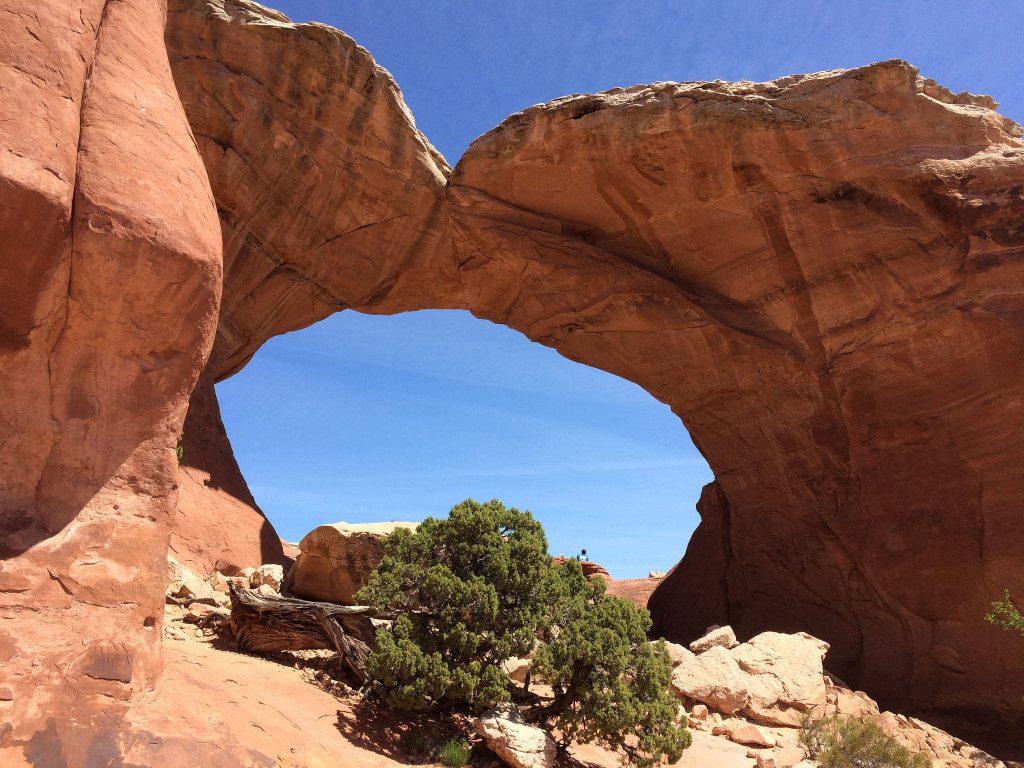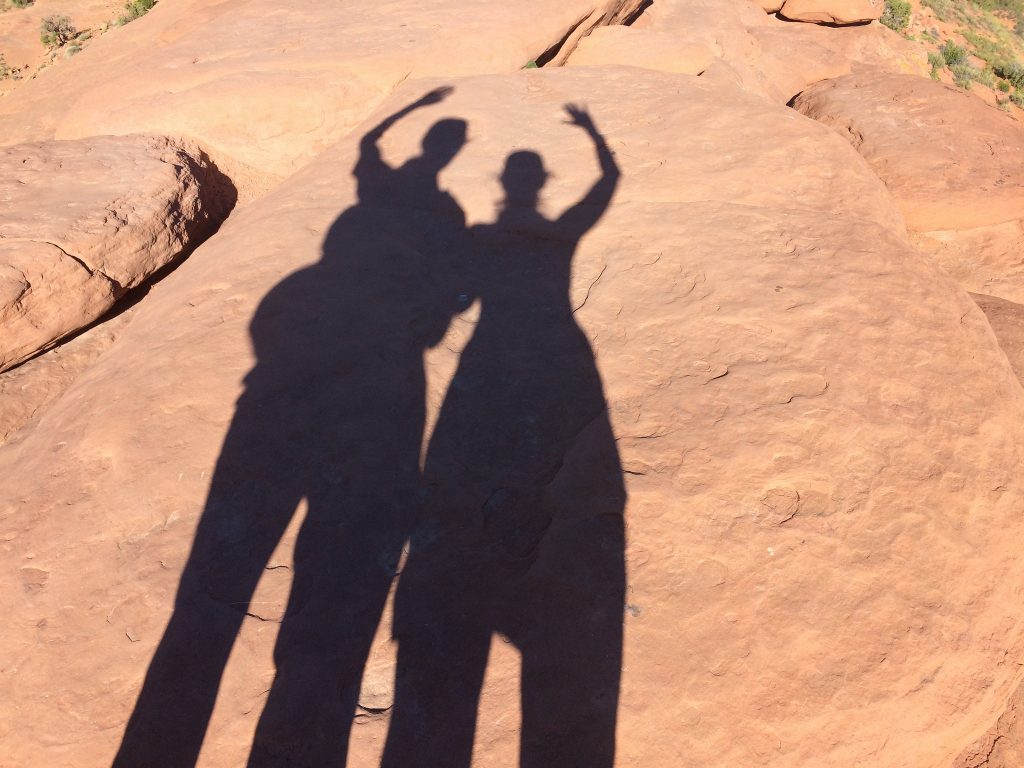 More pix for anyone who might be interested: Arches scenic drive, Delicate Arch, Sand Dunes Arch, Broken Arch.