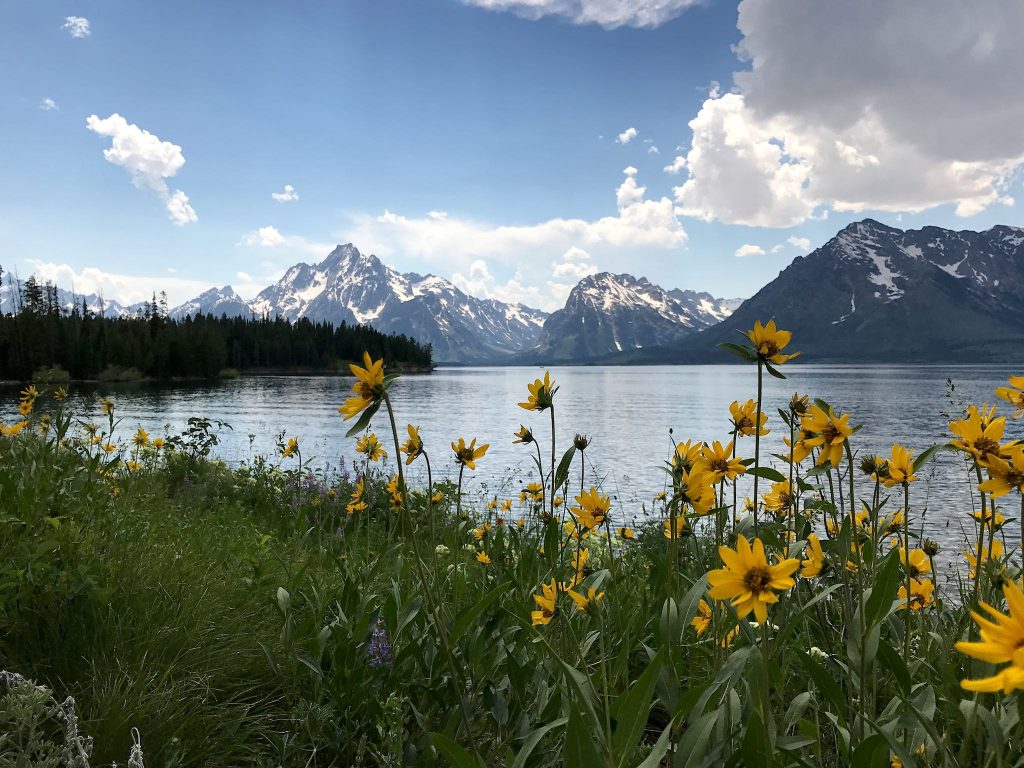 Jackson Hole is the (aptly named) broad, flat valley between the Gros Ventre Range and Teton Mountain Range. To enter from any direction is to 'drop' into the hole. The 13,000-foot Teton Range dominates the view from anywhere in the hole which can only mean one thing… Lots of Teton Range photos!
A bit of strategizing mixed in with some luck landed us yet another primo campsite, this one at Signal Mountain Campground in Grand Teton National Park. Our relatively large site near Jackson Lake afforded us views, quiet, shade most of the day to keep the RV cool, and a sunny area for the solar panels. We were within an easy 10-mile bike ride from half of the trailheads in the park, providing an overabundance of options for adventures. And we were walking distance from a general store and coffee bar with free wifi on a patio. What else could we need?
Bear spray. Yes, GTNP (and Yellowstone and Glacier, also in our sights) is in the heart of grizzly bear country. We purchased our bear spray, combed through all of the instructions and recommendations, and got to serious adventure planning.
We opted to bike to Colter Bay, the tourist hub of GTNP. The park road wound through many vantage points from which to view (ok, and photograph) Tetons – along the Snake River, over the Jackson Lake dam and on up the lake shore. Although it was a busy place, we found pretty hikes along Jackson Lake with amazing views of Tetons appearing to pop out of the lake. The trailhead to Signal Mountain was a just a few yards from our campsite, beckoning us to climb to the 7,720 foot summit for more and different Teton and Jackson Hole views.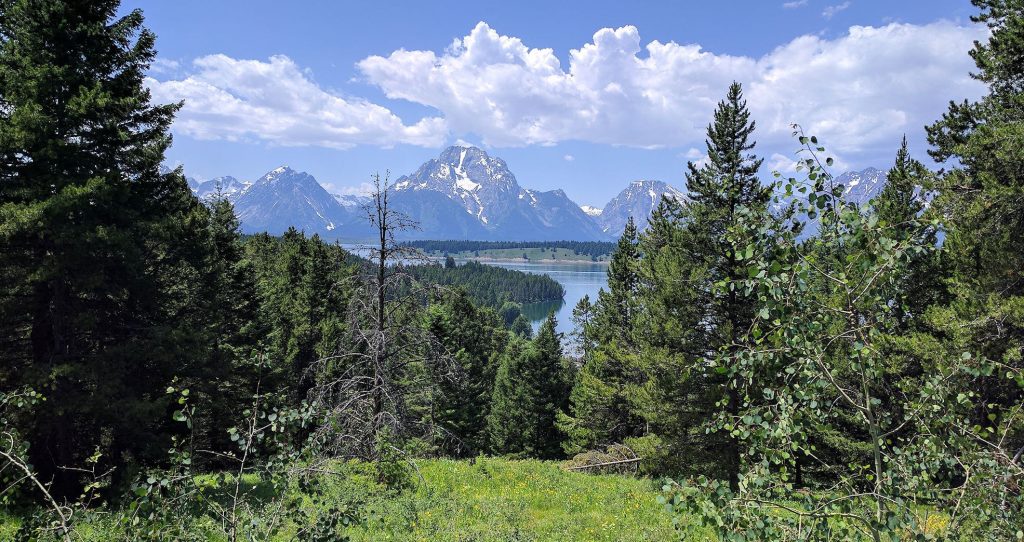 Have you ever wondered what was between the Tetons? We found out, and it's pretty cool. It turns out there are at least 4 non-technical hikes through canyons. We arranged our own 4-event adventure to check it out. We grabbed our trusty bikes and bicycled (ok, mostly stopped and gawked and took pix) to the Jenny Lake Trailhead area. From there, we took the Jenny Lake hiker shuttle boat to the far end of the lake to the view of Cascade Canyon and the start of the Cascade Canyon Trail that would wind its way along the canyon floor between Grand Teton Peak and Mount St John.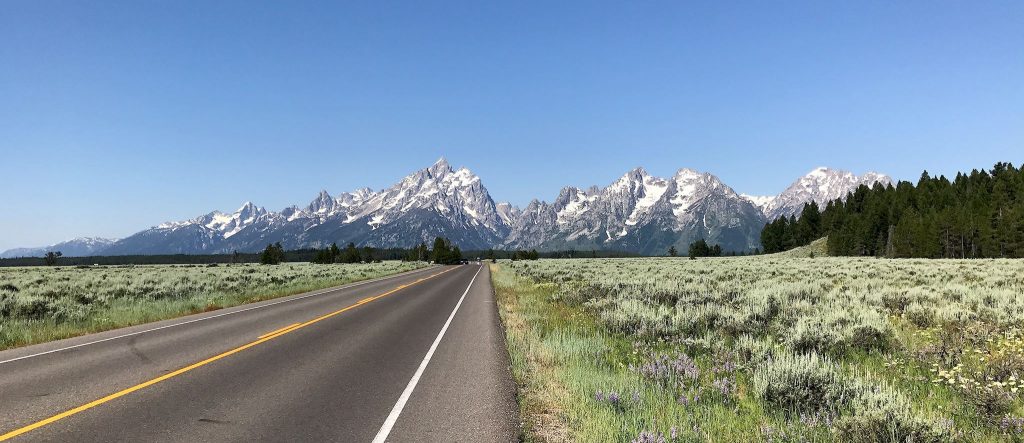 The Cascade Creek was at our sides the whole day, providing gorgeous views of alternating fast-flowing creek, wild mini-waterfalls and occasional wide, shallow ponds. Necks craned high, we spotted snowpack and glaciers hanging off the sides of crazy steep peaks spawning waterfalls all along the way. And it was a good day for critter sightings – 3 moose, 3 yellow-bellied marmots (including one rare all black yellow-bellied marmot – go figure, a genetic mutation that is the opposite of albinism, according to a ranger) and a 3-foot long snake. Due to the record snowfall last winter, the trail became a technical climb at the snowpack just beyond the 'Y' in Cascade Canyon, so that's where we turned around. We thoroughly enjoyed the return trip – hike, boat, bike – ending with a well deserved swim (ok, soak) in Jackson Lake upon our return. Totally, totally awesome and satisfying day!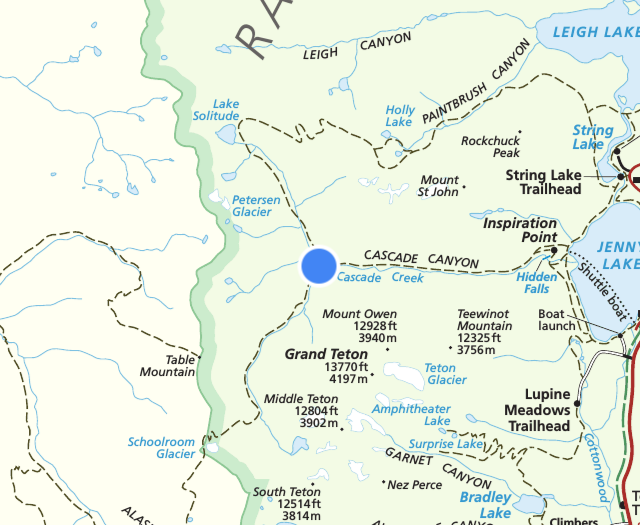 For anyone who's interested, here're more west Wyoming, Colter Bay, Signal Mountain and Cascade Canyon pix…