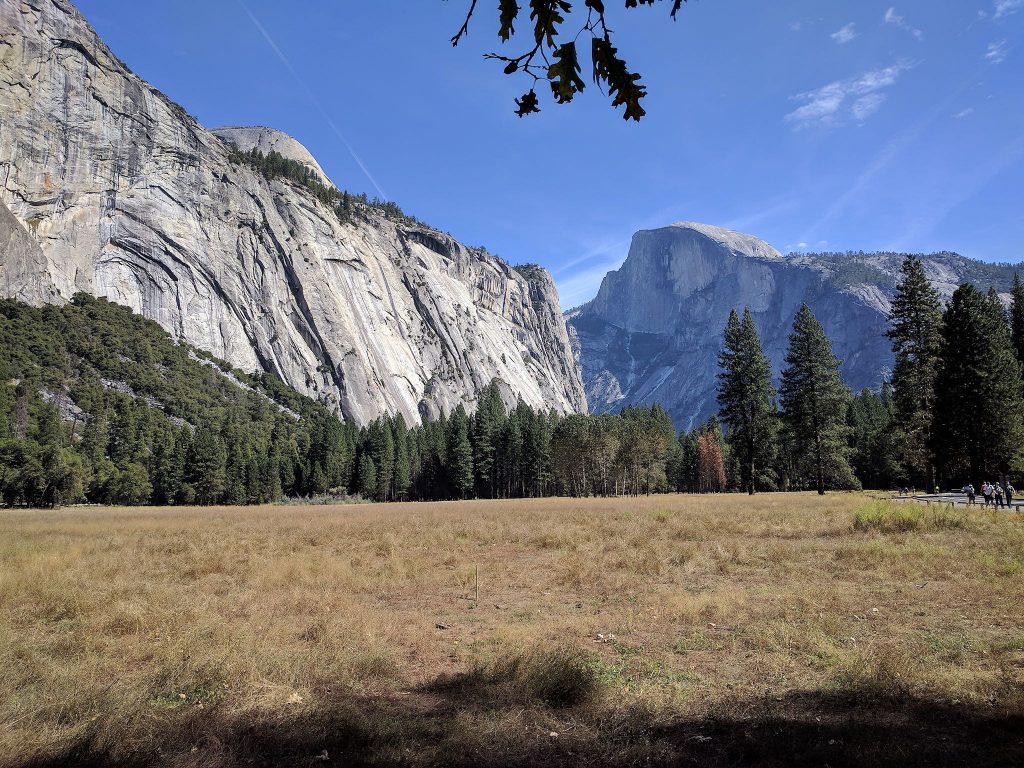 Yosemite has been on both of our bucket lists for a long time. We didn't think our schedule would allow us to visit this year. However, our 2 loops through No Cal provided an interesting opportunity. To get from Grover Beach to Tahoe City, the shortest 'no interstates' route took us through Yosemite. And we could have 2 free days. As with most of the larger and more popular National Parks, campsites are are sold out months in advance. I checked for cancellations and found exactly one, in Yosemite Valley, for the days we'd be passing through. The universe spoke. I snagged the reservation.
With only 2 days to explore a huge National Park, we opted to focus on Yosemite Valley. The Valley is unique for its massive and steep granite cliffs, including the well known El Capitan and Half Dome. Fortunately for these two hikers suffering from acute hiking insuficiency, the Mist Trail trailhead was walking distance from our campground. The Merced River drops 2,000 feet in 2 miles over giant granite steps creating the stunning Nevada and Vernal Falls. The Mist Trail climbs along the river and both falls providing views every step of the way. The John Muir Trail returns along a different route providing spectacular views of Yosemite Valley, Yosemite Falls across the Valley, Nevada Falls and the 'rounded' side of Half Dome all along the descent. Delightful hike!

Just another short walk from our campground, we explored Yosemite Village, the hub of the Valley. We enjoyed the Visitor Center and the Ansel Adams and Native American museums. We treated ourselves to a 31st anniversary lunch at the famed Ahwahnee Hotel Dining Room (the hotel name was changed to the Majestic in 2017, although nobody has taken to calling it that yet). We loved the biking and walking paths that connected all points of interest, winding through the Valley floor and providing opportunities for great views of meadows, rivers, and more granite cliffs. The walk to Mirror Lake was particularly pretty, with views of the cliff side of Half Dome.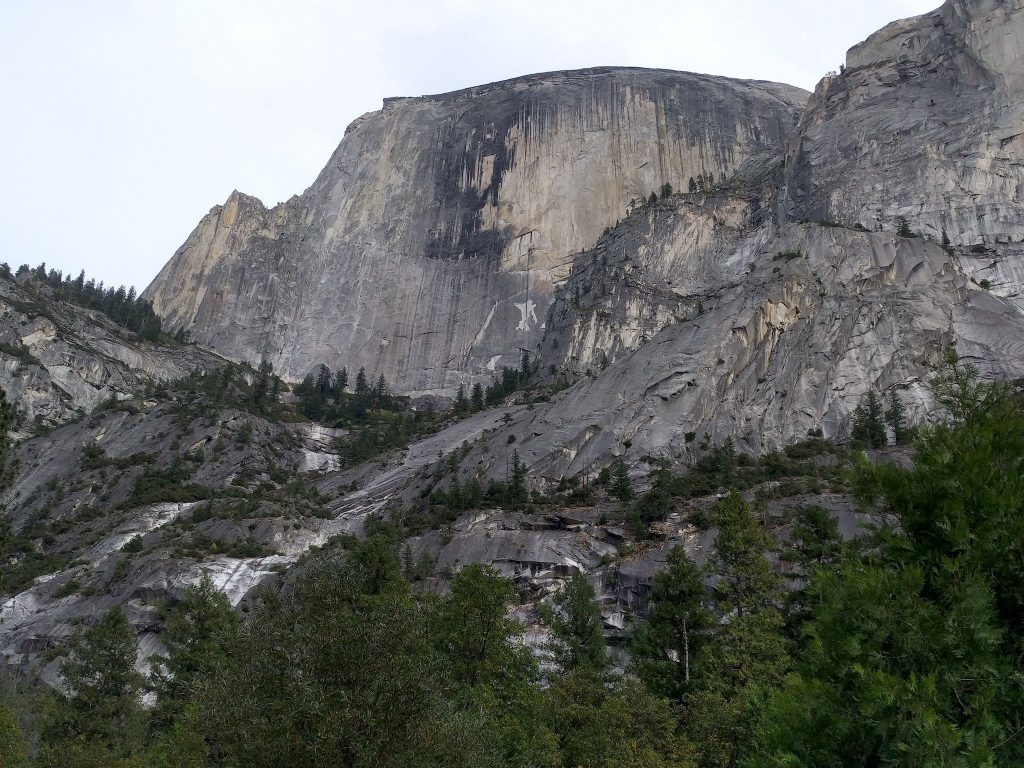 Those 2 days affirmed our decision to visit despite a time constraint and confirmed our need to return for a longer visit. However, our current visit wasn't quite over. The drive out of Yosemite took us over Tioga Pass and gave us a tease of the rest of Yosemite… forests, granite peaks, sequoias, glacial lakes, cliffs, trailheads, trailheads, and more trailheads. And another view of Half Dome from the side – we'd gone 270 degrees around this Yosemite landmark. And we'll be back.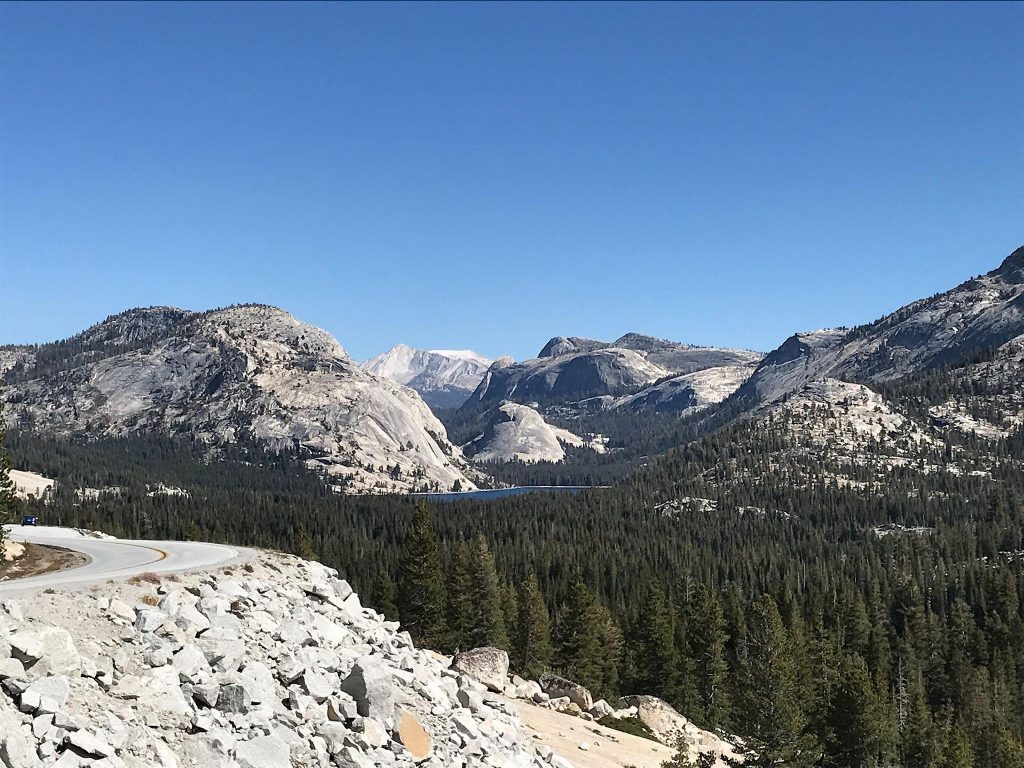 For anyone who's interested, more Yosemite Valley, Ahwahnee Hotel, Vernal and Nevada Falls hike, Mirror Lake hike, Tioga Pass pix…