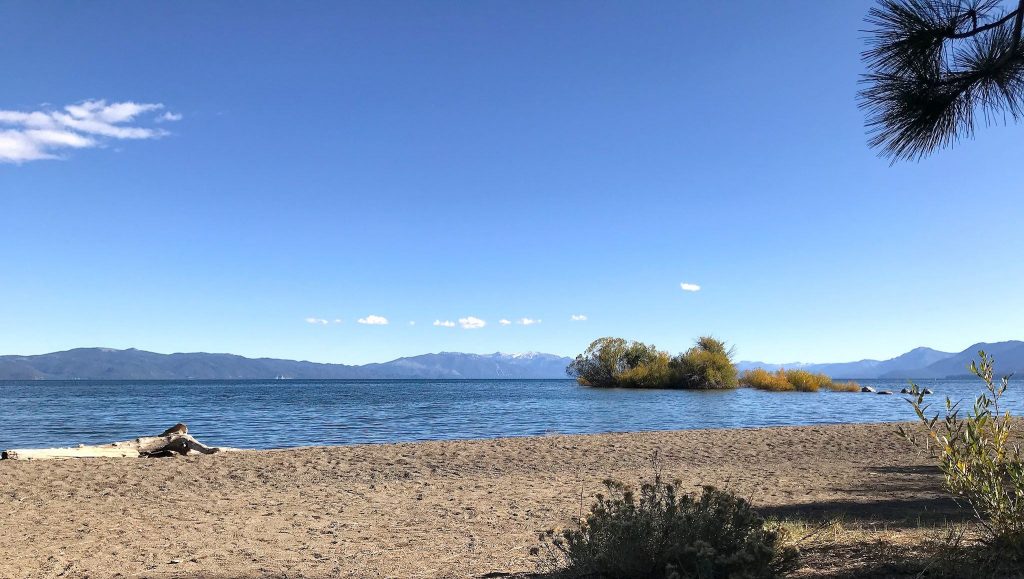 As the summer and September end, we had our final visit in CA, after which we will be truly eastward bound. From Yosemite, we headed up to Tahoe City to visit my cousin Pinky and her husband Peter.
Pinky is the sister of Peter, David, and Katy. She is a little older than I am, which was a bit more significant when we were kids than it is now. For example, when she came east a couple of times to stay with my family (a long, long time ago) my mom would occasionally assign her to be the babysitter of me and my brothers. She was one of the finest babysitters we ever had, so I don't hold it against her; these days our relationship is much more one of peers and we're both ok with that.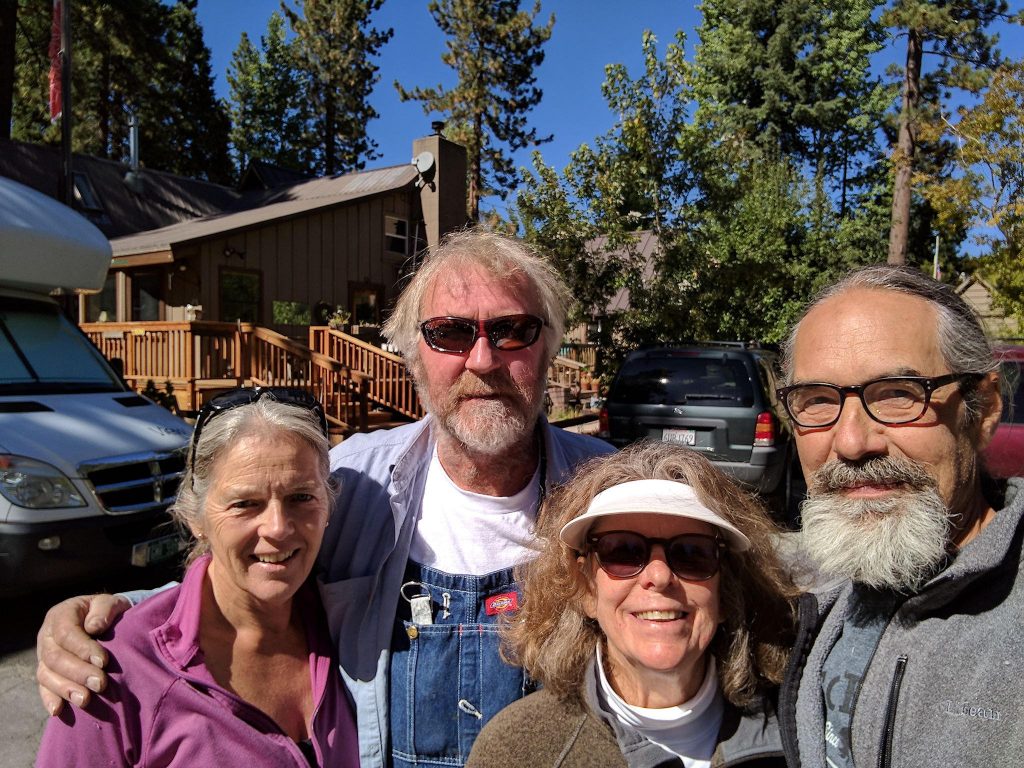 She and Peter have a cool house on a cul-de-sac in Tahoe City, a short walk from the lake (see the photo at the top of the post) where they have a bundle of projects going, firewood stacked up for winter, Peter's clockmaking shop, and various other outbuildings and fascinating stuff. Oh, and room for a 25-foot motorhome.
They share this house with their son Kelsen's dog Basil, who is allegedly part beagle, though I'm not sure I can see that in him. Kelsen designs and sells hats in Tahoe.
Peter and Pinky also have property in Sierraville, a distance up the road from Tahoe and north of Truckee. They are working on a house there, so more projects abound. We took a trip up to see the place, have sandwiches in the back yard, work on a couple of projects, and have a great dinner at the Mexican restaurant in town. Sue's and my main project was picking apples, at which we excelled.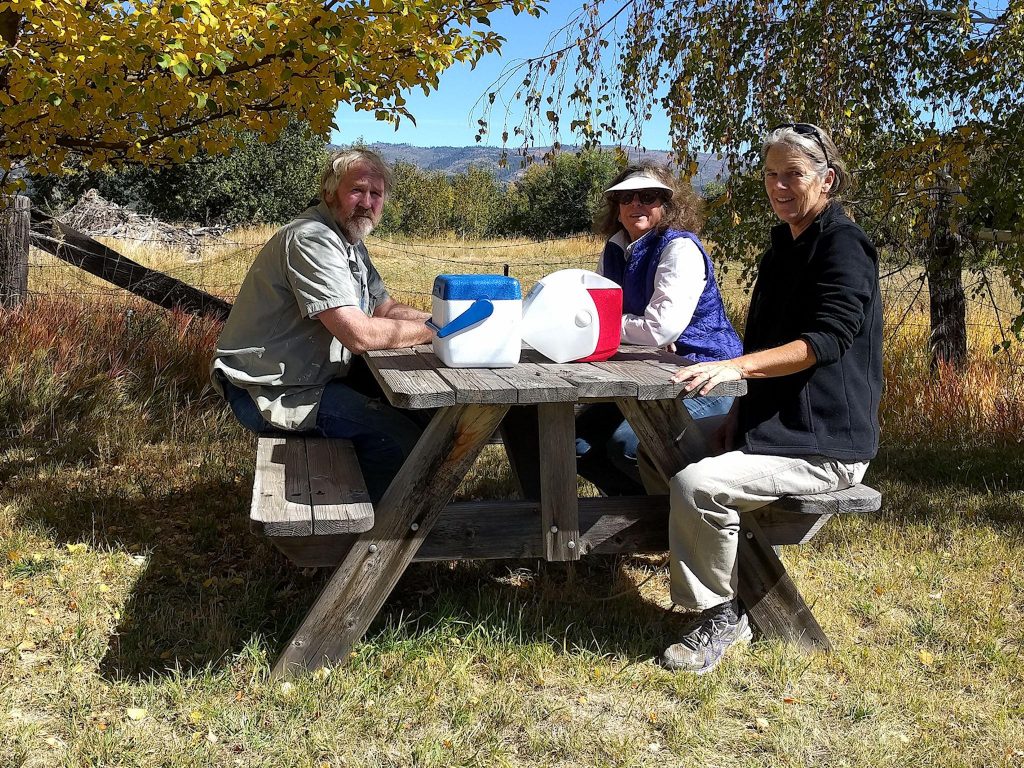 I'm writing this in Caliente, a small town near the eastern border of Nevada, which I cite as evidence of our eastbound trend. We had a great time with Pinky and Peter and it was a fine finish to the California phase of our journey.
For those interested, here are a few more photos from Tahoe including Tahoe City, Sierraville, and a side trip to Pine Lodge aka the Hellman-Ehrman Mansion (a state park in nearby Tahoma).