The Great Basin is an area of the West that encompasses most of the state of Nevada (pronounce the first 'a' as in 'dad' to sound like you live there). The area is so named because a drop of rainwater anywhere within the Basin never makes it to any ocean – it's either absorbed into the ground (in some cases via irrigation) or it evaporates. Pete and Sue suggested we drive across Nevada on Route 50, AKA America's Loneliest Road, to get to see this interesting part of the country.
We didn't know what to expect, however, 'basin' conjures up visions of a shallow bathroom sink. Um. Not quite…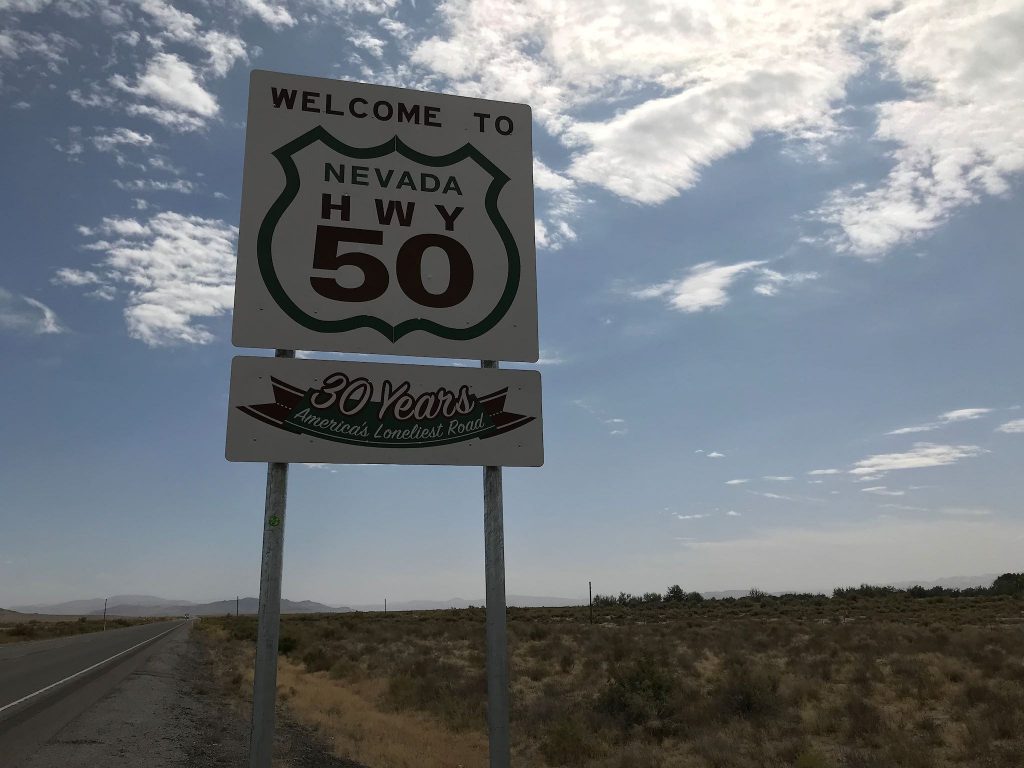 Great Many Basins would be more accurate… This vast desert alternates long, wide sagebrush-covered valleys with narrow, craggy mountain ranges, each unique in shape, size, flora and fauna.
From the summit of each pass, we dropped into a new basin onto a super straight, super flat road that went on for 40-60 miles. There was a ring of mountains on the horizon in every direction, sagebrush and other desert shrubs as far as the eye could see, interrupted by occasional splotches of color, typically bright yellow or gold bushes, or bright white salt flats.
The mountain ranges varied from wrinkly looking light green structures seeming like a sagebrush valley that got folded up like an old carpet to tall pointed deep gray granite peaks. Some featured red tinged rock while others with sparse junipers looked polka-dotted. From a few valleys, we saw a brownish ridge morphed into a bright yellow grass covered ridge that evolved into a set of pink cliffs. A few were snow capped!
And then the sun peeks out behind the clouds and lights up certain peaks or creates crazy shadows in the sagebrush.
Rivers? None.
We're so glad we followed Peter's suggestion – we loved seeing and learning about this radically unique terrain. And it's clear why it's called America's Loneliest Highway…  There are fewer people living in Nevada, outside of Las Vegas and Reno, than the entire state of Vermont!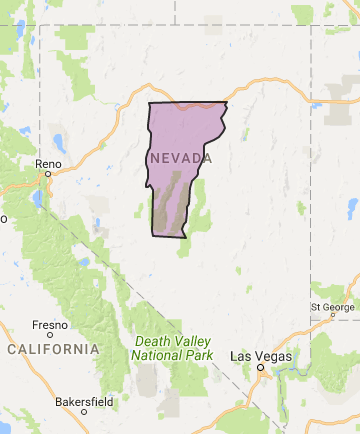 For anyone who's interested, more America's Loneliest Road, White River Valley and Ely pix…