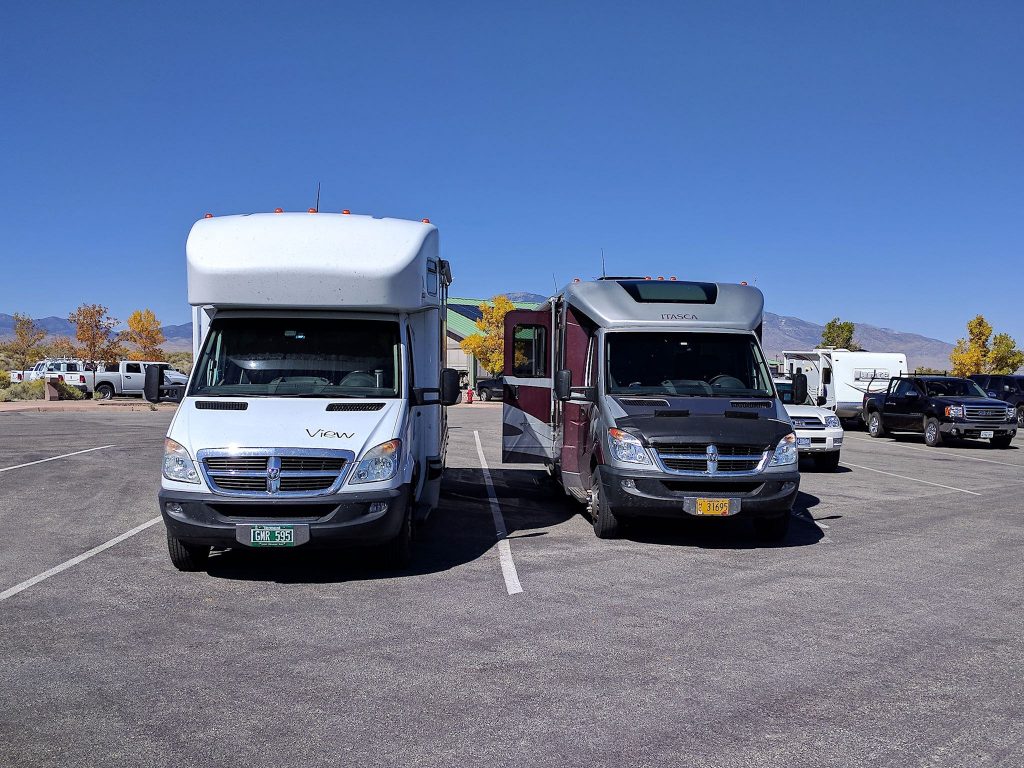 The last time I wrote about Dana and Muffin, we'd just visited with them in Eugene and I talked about how they'd helped to inspire our conversion from ordinary folks into camper-owning road warriors. Here's kind of an update to that.
While we were looping our way through California, Dana and Muffin were touring in "Ruby" (their Itasca Navion camper, which is a close cousin to our  Winnebago View). We'd figured out that we would cross paths sometime in early October as they headed north from Texas on their way back to Eugene, and we headed east from California on our way back to Vermont. Could we arrange routes and timing so we'd all be in the same place at the same time? Great Basin National Park in Nevada, near the Utah border, seemed like the prime destination. In the words of Capt. Jean-Luc Picard, "Make it so!"
A good time was had by all…
Here are some more camping photos, and some more from the hike.