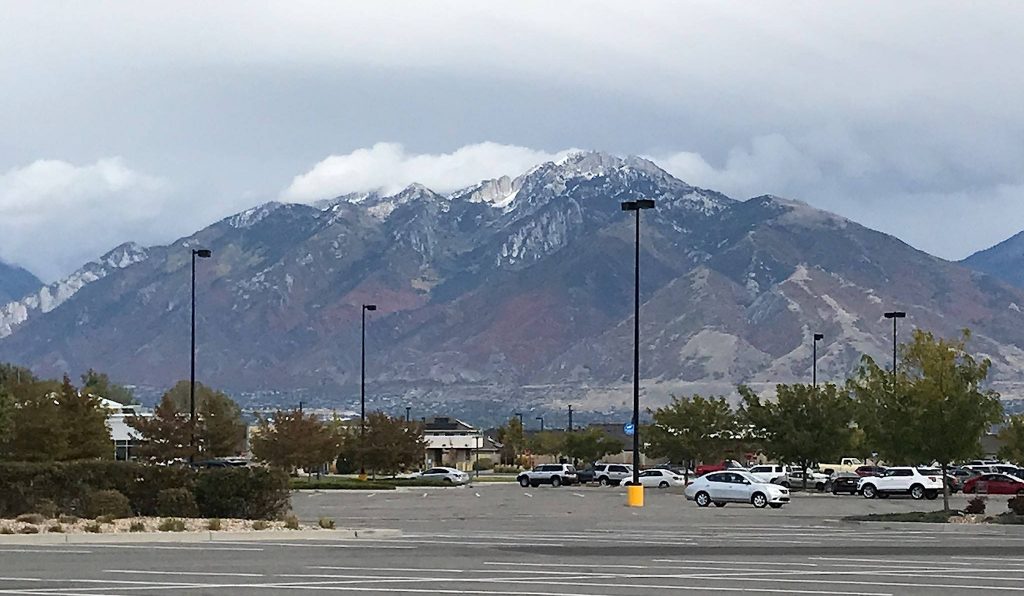 Did we mention snow? We planned a quick truck maintenance and re-provisioning stop in Utah. While tucked into a Walmart with an award-winning view of the Utah mountains, we checked the weather forecast for routes east through the Rockies. Hmmm… The forecast was for snow and unusually cold temps for mid-October – nights in the teens – for the next 3 days.
Our RV is self-contained for 3-season adventuring.  We can explore anywhere and be comfortable in temps reaching down to the mid-20's. However, our waste water tanks are outside the heated space and need an external electric heat source once temps get too far below freezing or else, well…
We had 4 route choices:
Wyoming, with lower altitudes and temps in the mid-20's;
Northern Colorado with medium altitude and higher risk of snow and freezing;
Mid Colorado with high altitude and highest risk of freezing our tanks despite less snow; or
South Colorado/Arizona with lows in the 40's – nah, that's for wimps.
We set a course for Wyoming, planning to drive slightly longer days and find full-service campgrounds so we could plug in and keep our tanks intact until we got beyond the weather. Yes, we'd visited parts of eastern Wyoming in the past and admired the vast, flat grasslands. We'd be exploring south central Wyoming this time. What we found was fun!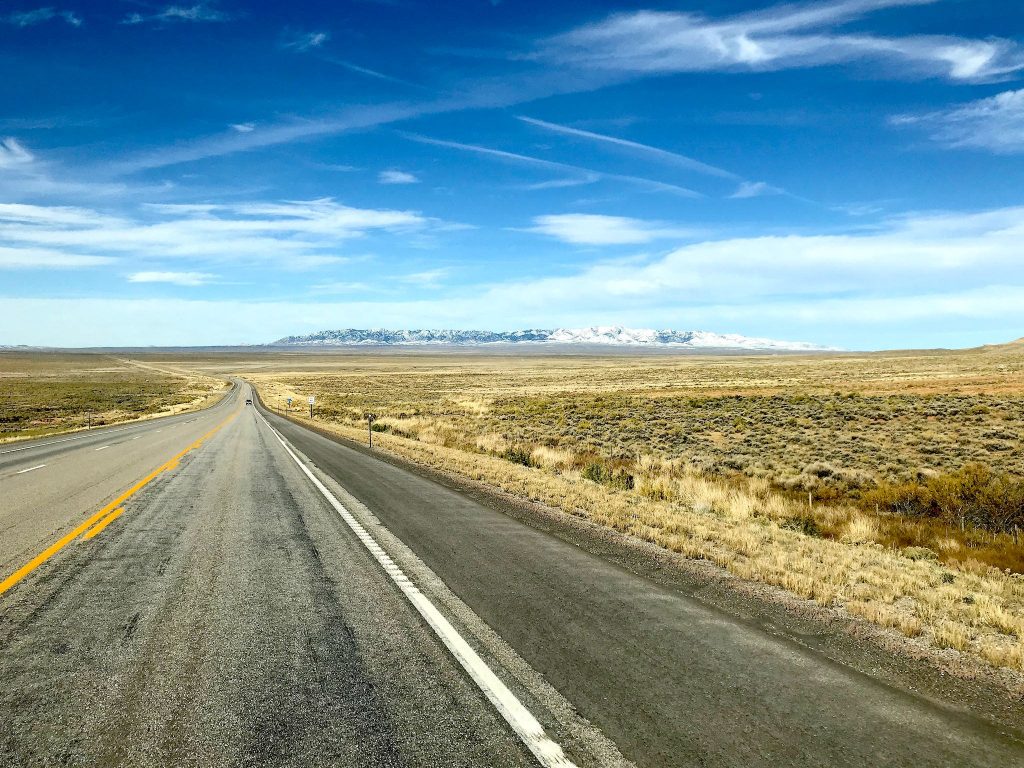 The coolest item – particularly so soon after our recent visit to Nevada – was finding ourselves in the Great Divide Basin. There's a hole in the Continental Divide right in the middle of the state where a drop of water never reaches an ocean – it soaks in or evaporates, or gets consumed by cattle who likely never fully realize how lucky they are. We climbed in and out of the basin several times, enjoying views of snow-capped peaks on the horizon in just about every direction from each pass.
The Rock Springs Fairgrounds Campground was open and had full hook ups. We shared the 1,000+ sites with 8 other RVs. We and our tanks were cozy and comfy all night long.
We continued plotting our course by forecasted low temps and snow, avoiding the colder temps and heavier snowfall along the Colorado/Wyoming border while admiring the view of more snow-capped peaks. Come midafternoon, we aimed for a splotch of green on the map – Alcova, WY – with a promising and safe-sounding forecast.
Did we mention vast grasslands? Not here! What we found was a delightful county campground along the Alcova Reservoir, surrounded by multicolored cliffs, slightly tinged with recent snow. Being October in Wyoming, we shared the entire campground with 2 other RVs.
End result: we cleared the Rockies unscathed and saw a whole new part of Wyoming. And, we might be onto something with green splotches…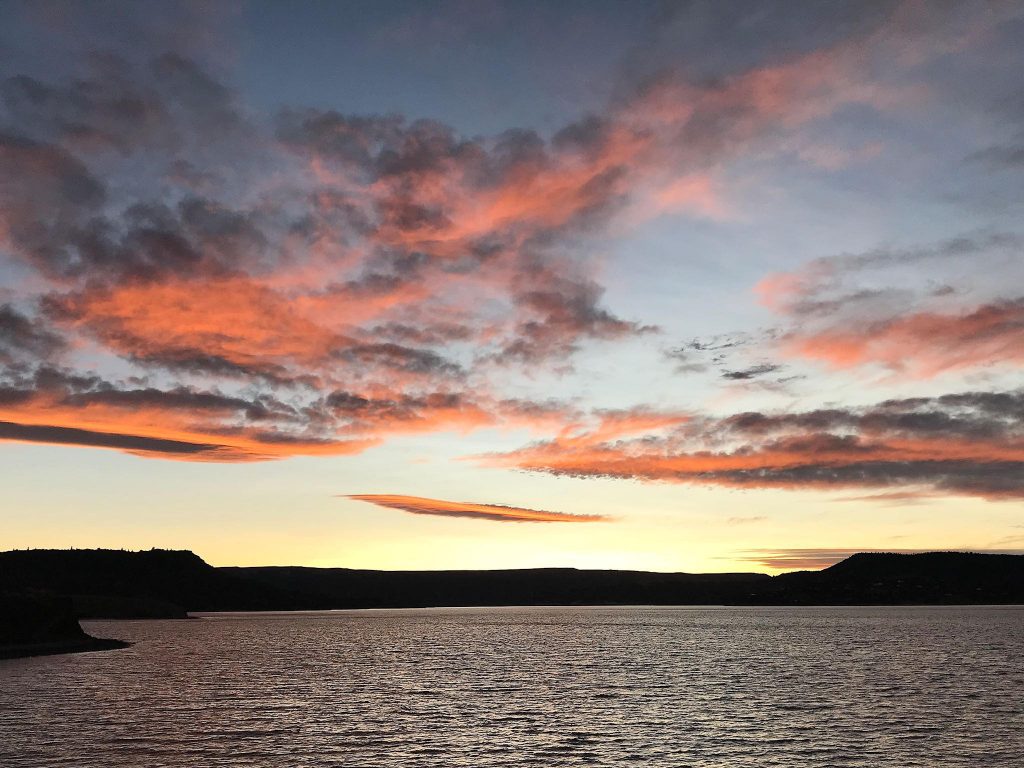 For anyone who's interested, more Utah, Wyoming and Alcova Reservoir pix…