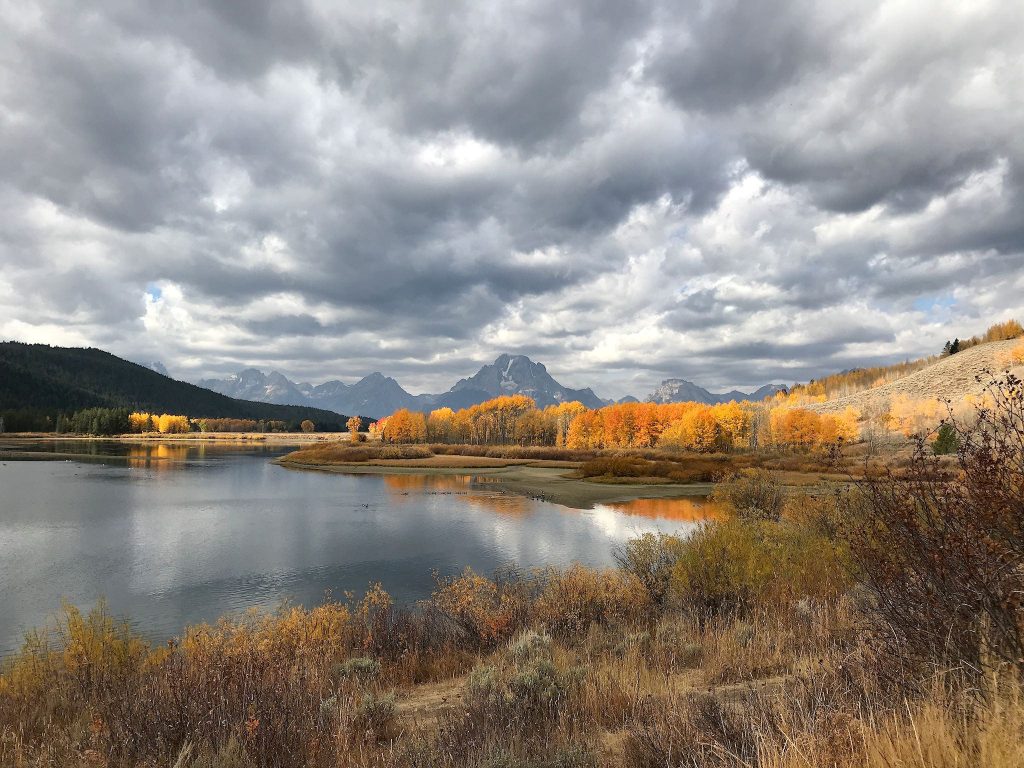 Since we were so close (only 4 days' drive!), we decided to head to Colorado to visit another friend. We let Google Maps suggest a route. The shortest route would include a few familiar sights and a few surprises.
Since Yellowstone National Park is just south of Big Sky, it was no surprise that our route would go through Yellowstone and Grand Teton National Park. By late afternoon, we were near Signal Mountain Campground where we stayed on our last visit to Grand Teton. It's a delightful place right on Jackson Lake. We camped one site over from our previous stay. After 4 months of new adventures in Canada, there was something welcoming about staying in a familiar place. Thoughts turned to hiking… The rain dampened (pun intended) those thoughts.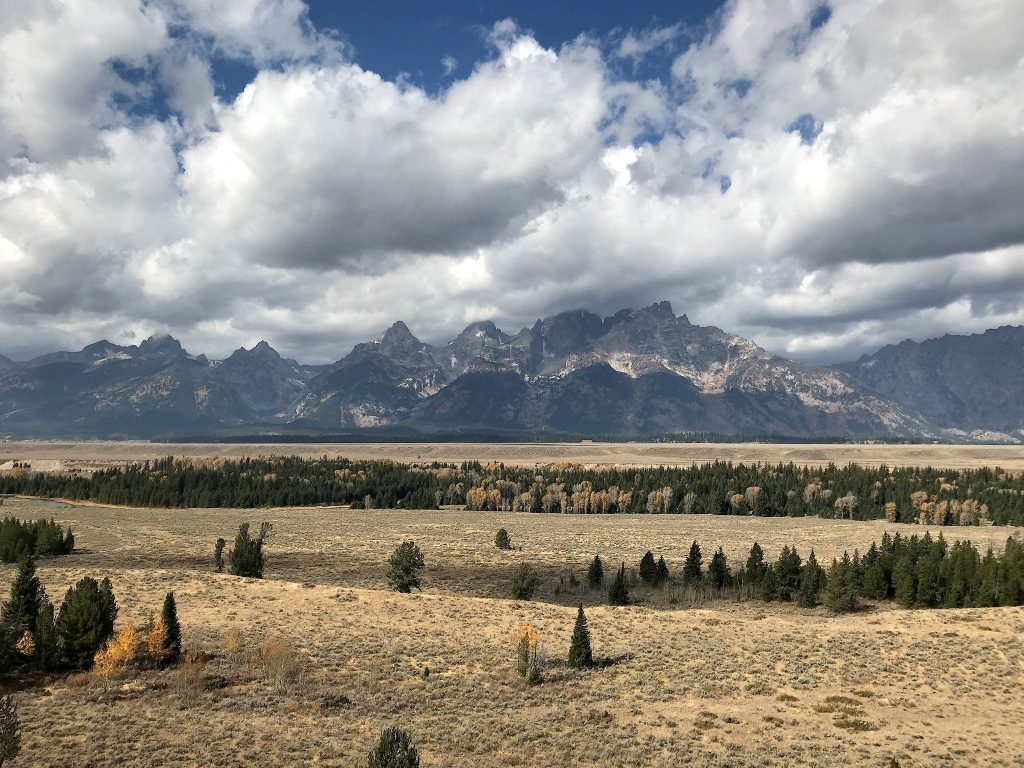 Our route next took us along a far western slice of Wyoming where the countryside varied from mountainous to absolutely flat ranch land. By late afternoon, we were approaching Rock Springs, Wyoming, where we'd stayed twice before – once while heading east to avoid a snowstorm in Colorado, and once while heading from Salt Lake City to Boise. (Don't laugh, it's the best route!) We recalled the campground fondly – in particular, it's fabulous shower. Once again, the familiar was comfortable.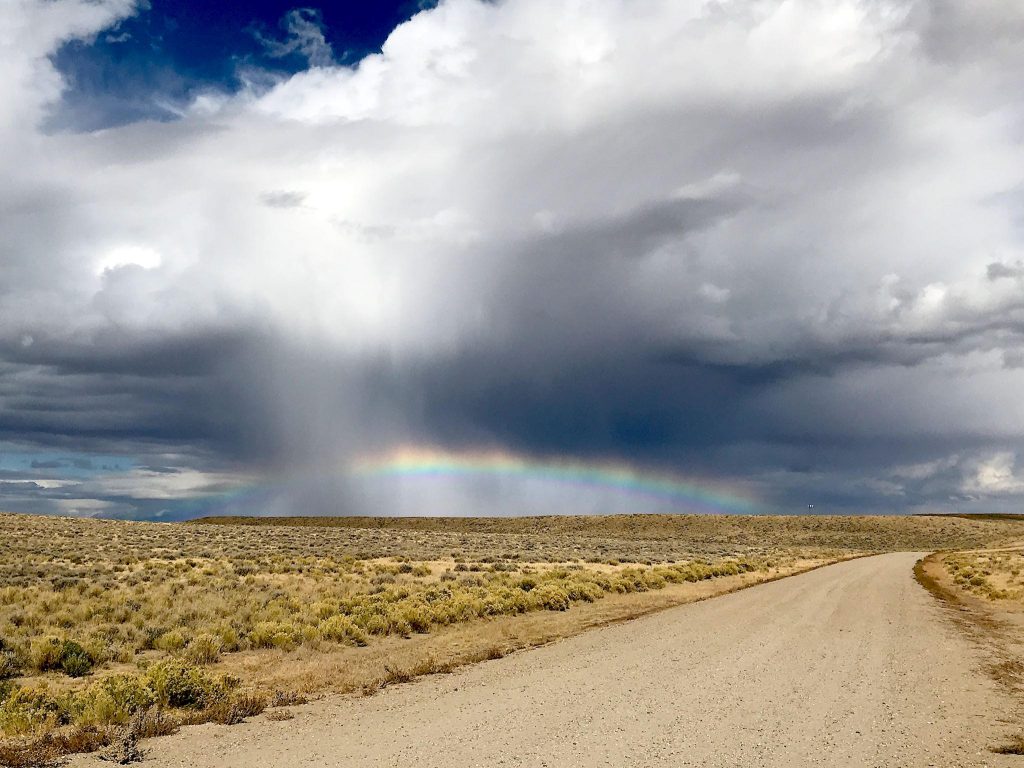 Still heading south, our route passed near Flaming Gorge, another familiar visit from a prior trip, then turned to total surprise. Now in unfamiliar territory, we found ourselves crossing the Uintah Mountains in Utah, then descending a pass that included 9 massive switchbacks within 10 miles. We soon crossed into Colorado, continuing the suggested route. We found ourselves on the totally innocently named SR 139. It wound up through a pretty, deep valley with hiking trailheads on either side of the road for miles on end (note to self…) and then started to climb. We eventually found ourselves on the summit of Douglas Pass, a thunderstorm chasing us down another long series of switchbacks. Doug was grinning ear to ear. 'Cool. How'd we find these awesome roads?'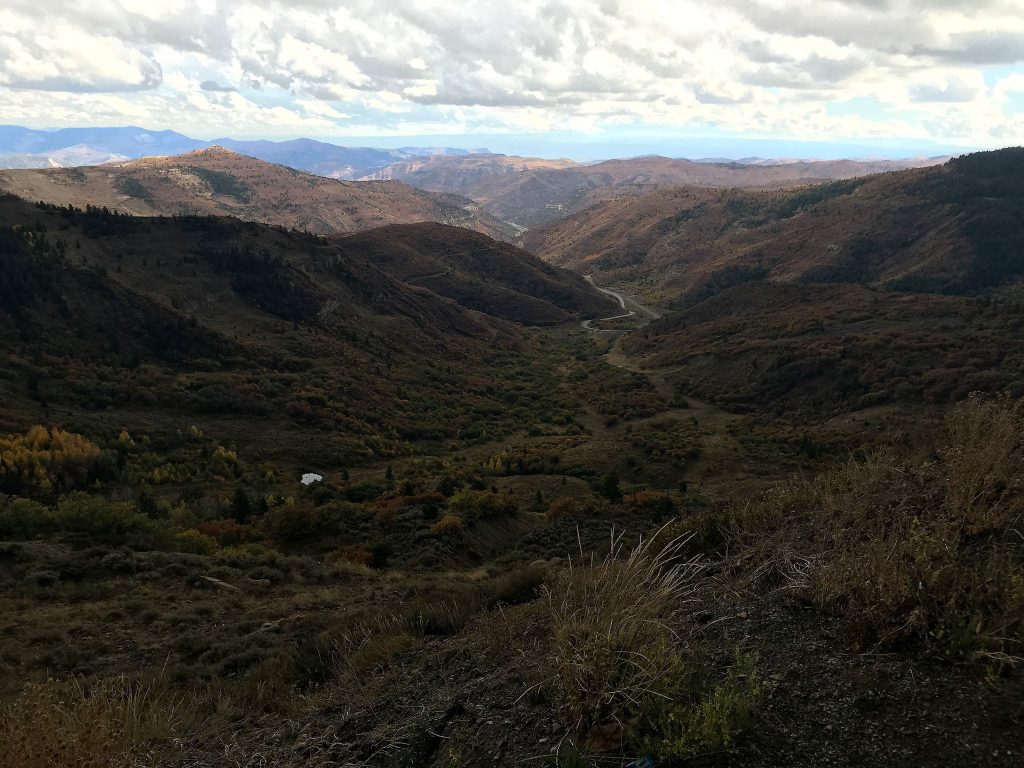 Late in the afternoon, we noticed a green splotch on the map. Colorado National Monument. Never heard of it. Let's go there.