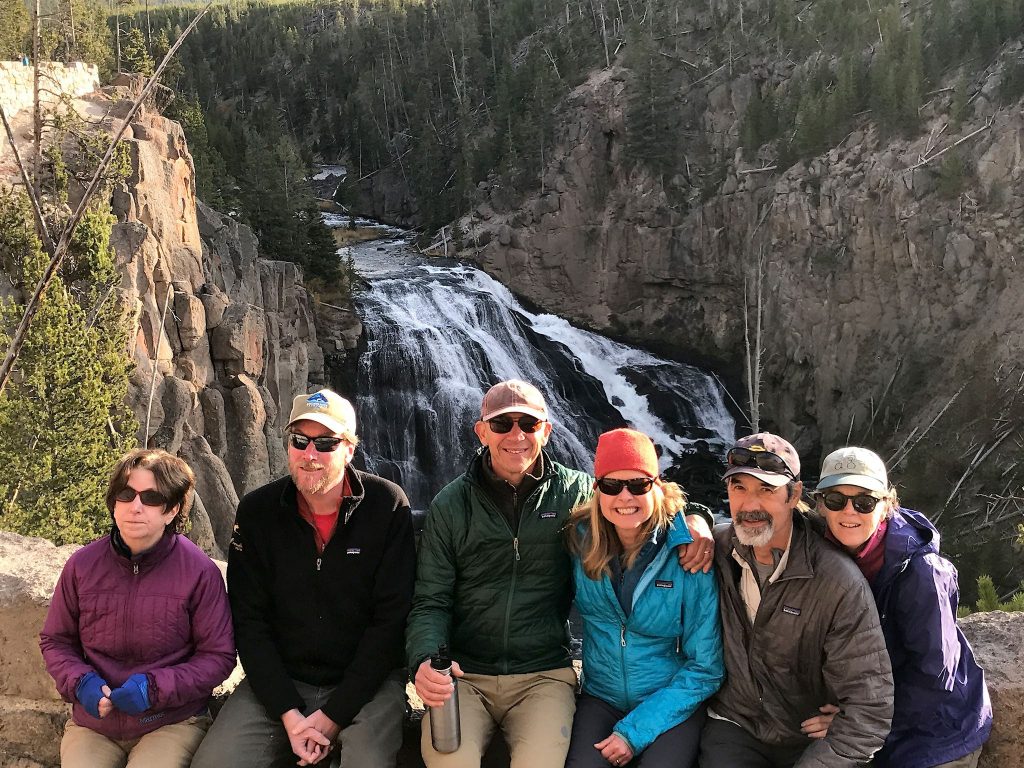 Back at the turn of the current century, 3 couples were trying to figure out how to move to Vermont and earn an income while living an outdoor oriented lifestyle – Dave and Sandra from eastern Massachusetts, Stan and Cyndee from the Berkshires in Massachusetts and Doug and me from Connecticut. We all met while skiing at Sugarbush and became fast friends – aka the 6-pack.  We all achieved the goal and moved to the Mad River Valley between 2004 and 2006.
Fast forward 10 years and thoughts turned to retirement and coloring in the next chapter of our books. First Stan and Cyndee, then Dave and Sandra got hooked by the big mountain skiing at Big Sky, Montana and were gradually reeled in, ultimately moving to that delightful ski town. And Doug and I developed our current process for alternating Vermont skiing in the winter with these nomadic adventures in the summer. Sad to split the 6-pack? Yes. Fortunately, our respective retirement plans allow themselves to intersect from time to time. We've been out a couple of times in winter to ski, and twice now we've been able to stage our summer road trips to include a swing by this cool town, surrounded by mountains and National Parks – where our friends live.
This was our first visit in the 'shoulder' season where we got to see Big Sky through the eyes of locals. No crowds, no lines – an excellent opportunity to reconnect without a lot of distractions and continue the 6-pack adventures.
Dave, Sandra, Doug and I did an historic adventure, visiting Three Forks State Park. (You might recall, I have a thing about rivers…) At this pretty spot in the Montana prairie, the Gallatin, Madison and Jefferson Rivers converge and become the Missouri. Standing there in relatively flat terrain, we imagined Lewis and Clark reaching Three Forks and then realizing they still had quite a ways to go to reach the Pacific.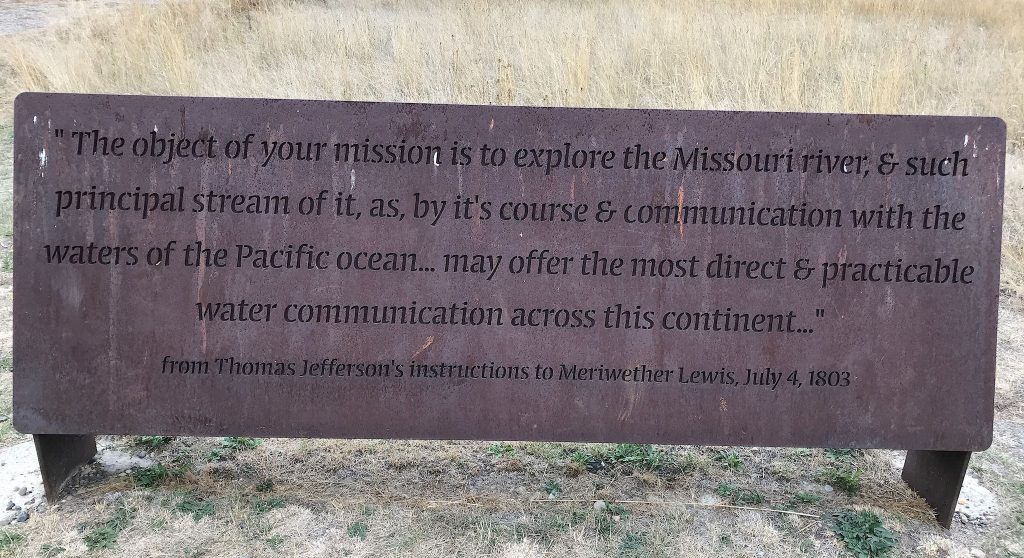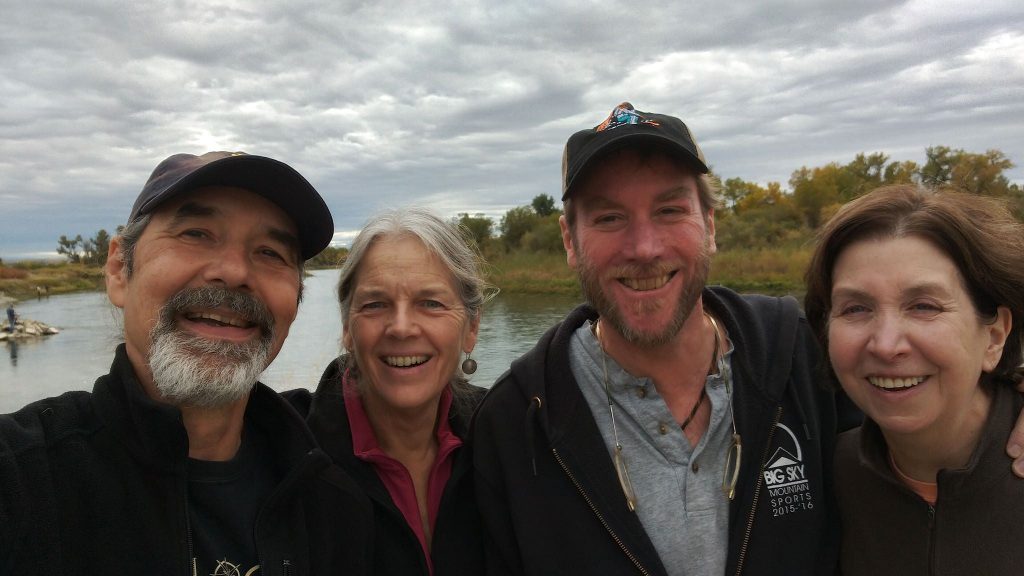 Next up was a trip to the resort for some hiking and biking. Cyndee, Stan, Dave and Doug headed up the lifts with their mountain bikes, while Sandra and I rode the lift up for a hike. The bikers headed down, shredding 5 runs over the course of the afternoon. Sandra and I took in the views from the Elkhorn water tower, then hiked back to the base area where we all regrouped, grinning like a bunch of kids at recess.
Cyndee arranged a guided tour through Yellowstone National Park for the 6-pack with Big Sky Adventures and Tours. Andrea, our guide, drove us to and around the park in a large and comfortable SUV, providing interesting historical and ecological narrative along the way. We've all visited YNP several times, and Andrea took us to nooks and crannies we hadn't found, with waterfalls and wildlife galore. All agreed our hike along the north rim of the Grand Canyon of the Yellowstone was a high point of the tour. Doug and I were especially interested to be on the north rim since we'd hiked the south rim a year ago, while the north rim was closed for reconstruction. Of course, the best part of the trip was the 6 of us packed into the SUV enjoying another day together.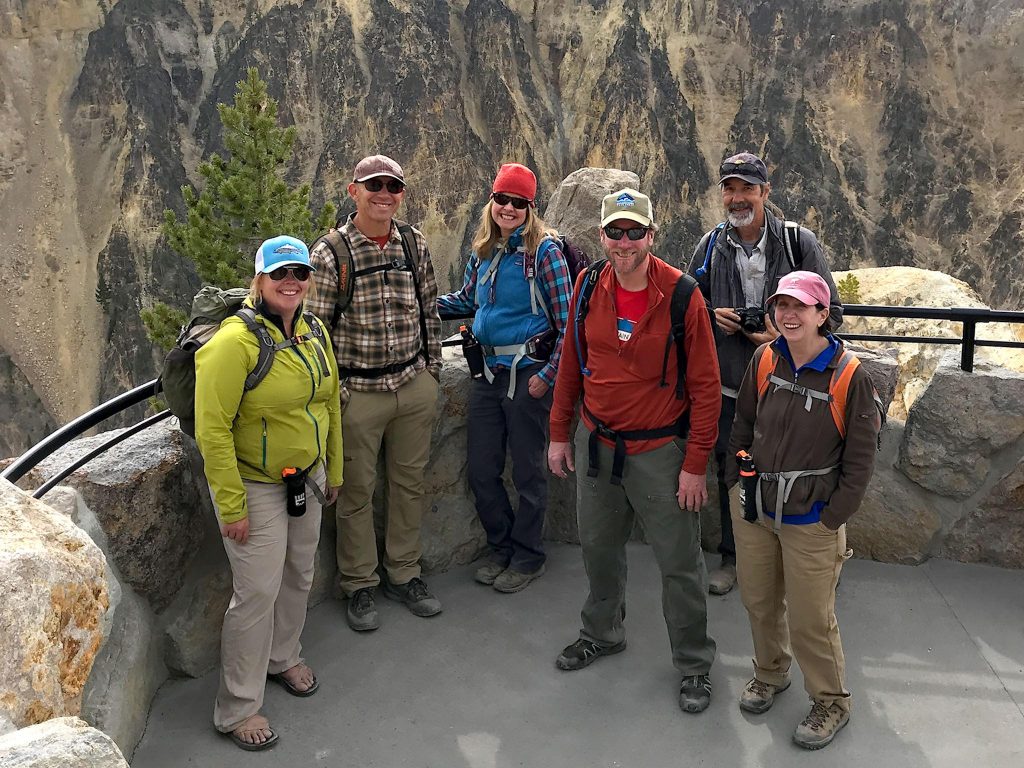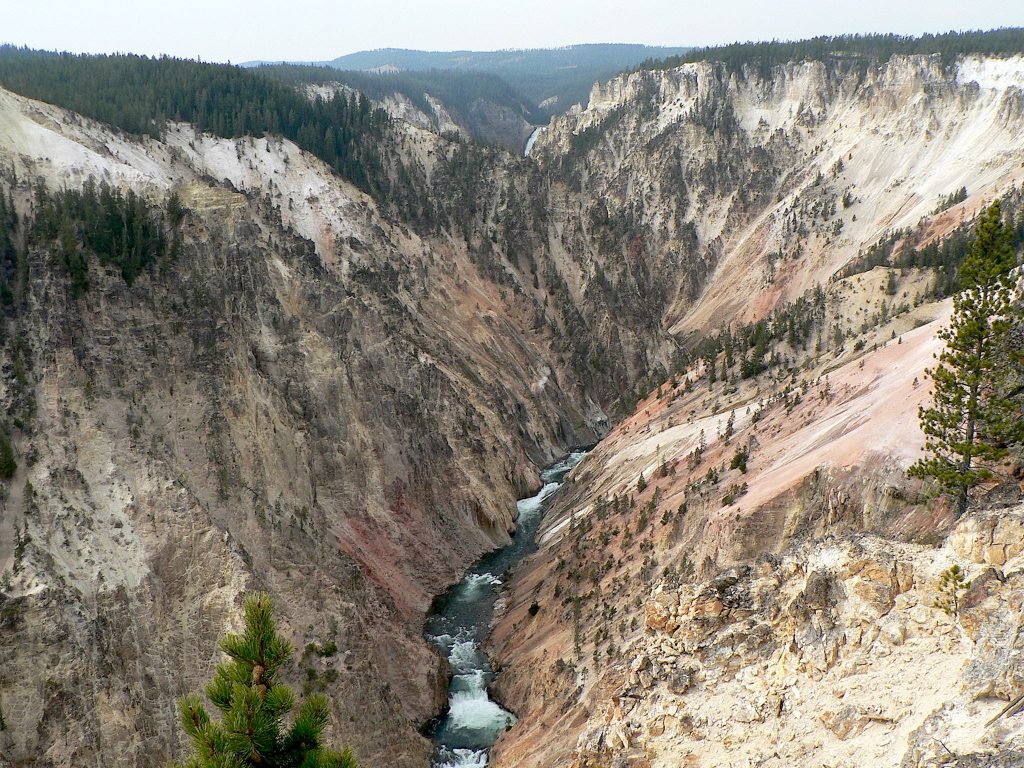 In between the adventures, we dined on home-cooked meals, chatted, visited local watering holes, and generally just hung out, enjoying each others' company – just like old times.
For anyone who's interested, more Three Forks, Big Sky bike/hike, Yellowstone tour pix…