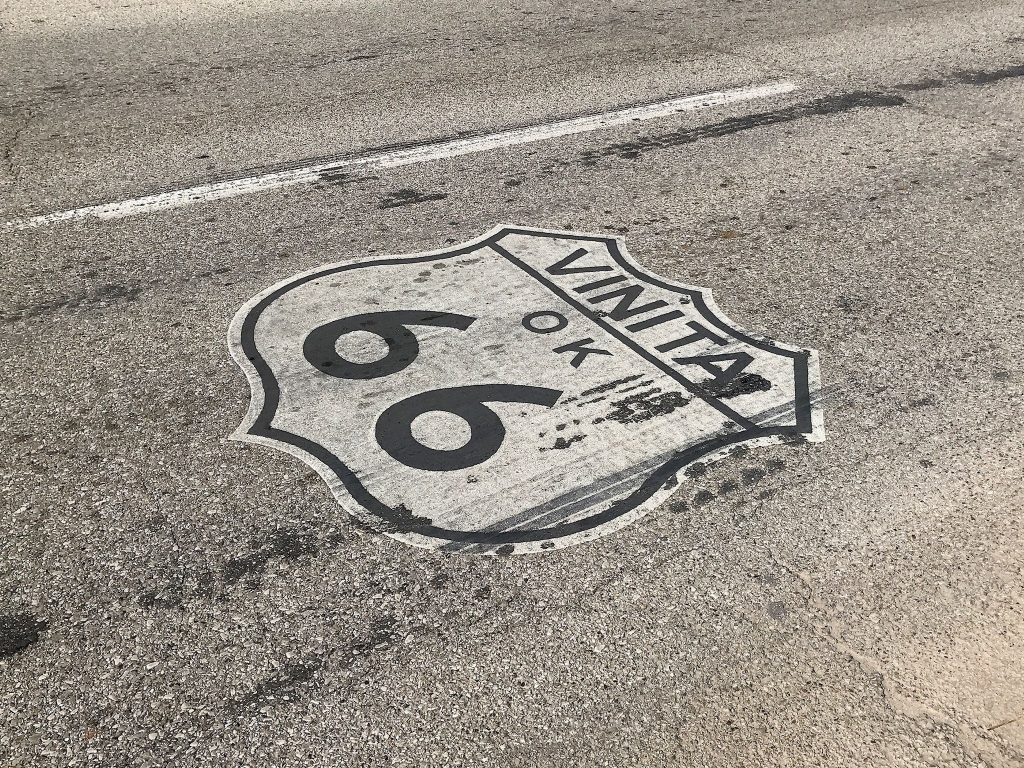 Less than 10 miles outside of Tulsa, we started seeing signs for Route 66. Our band back home does that classic song! With so much of our travel on back roads, we've crossed Route 66 at least a few times in Arizona and New Mexico. As we rolled out of Tulsa we recognized that for the first time we'd be traveling right along the storied route. And it goes through St Louis – like it says right in the song!
So we started following signs. This could be fun!
Knowing all of the lyrics didn't make us familiar with the history of the route…
US Route 66 was the first transcontinental road (despite being 'from Chicago to LA'), established in 1926 and fully paved in 1938. Used heavily by motorists, the route came to be dotted with successful small businesses – lodging, eateries, fuel, souvenirs – that catered to the traveling public. However, Eisenhower's Interstate Highway Act in 1956 initiated the decline of Route 66 and many of the businesses (and even towns) along the way. In 1985, US Route 66 was decommissioned as a US highway.
There are clubs, maps and internet sites available to help travelers who wish to drive this historic route. In some places (Missouri), the interstate is the old route while in others (Oklahoma, Kansas), the route became a state highway. In some places, considerable sleuthing and navigational skills are required to follow the old back roads, some unimproved and unsigned, that have been abandoned (but for a few history buffs) for half a century.
We did manage to follow Route 66 on little back roads from Tulsa to Joplin, Missouri. At the pace we were traveling, we'd be hard pressed to reach Chicago, much less Vermont, before winter. We managed to follow Route 66 to St Louis – we hopped on the interstate…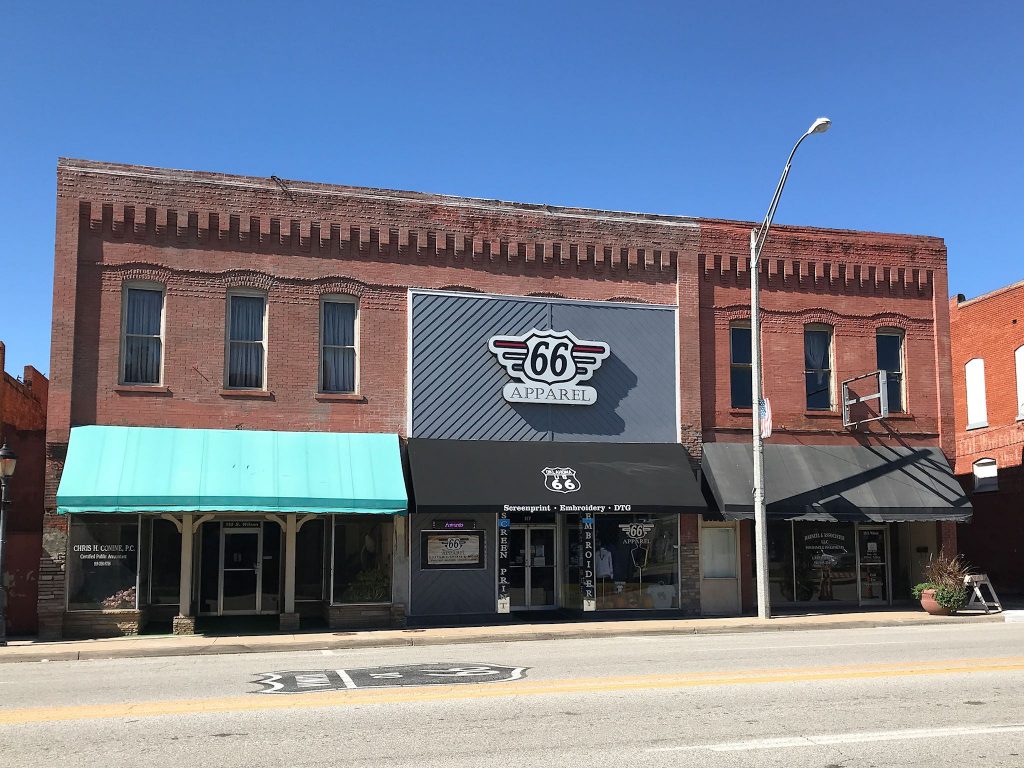 For those who are interested, more Route 66 pix…