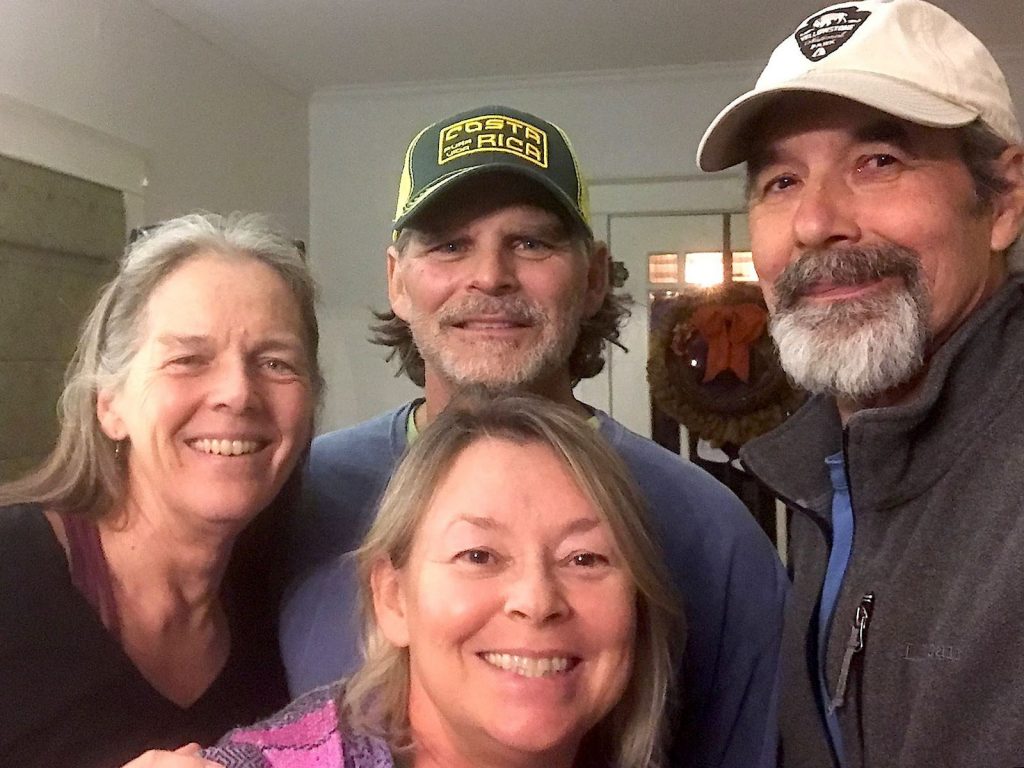 When my uncle Joe retired from a career in the military, after having lived in many interesting places around the world, he moved back to our small home town in NH. So, unlike Joe's older sons Mike, Gary and Steve, Dave and I graduated from the same high school. Dave was only 11 when I left our home town, so I never really got to know him back then. During his own stint in the military, Dave met Mardena. They married, moved to Oklahoma and raised 3 kids. Like his brothers, Dave and I had only seen each other once or possibly twice as adults.
We contacted Dave and Mardena on our trip in 2016 hoping to visit – we could easily head to Oklahoma from southeast Colorado. *SIGH* They had just retired and moved to Costa Rica.
Not willing to let a mere 3,000 miles, 5 countries and the Gulf of Mexico get in the way of a potential rendezvous, I checked in again with Dave and Mardena on the off chance they might be in Oklahoma while we passed through. They have kids and grand kids there, after all… And we scored big! They were in Oklahoma helping kids and grandkids with various projects and most significantly would both be in Tulsa on the weekend.
We had a wonderful visit with Dave and Mardena. They, too, love to travel and we shared tales of adventure. As a bonus, we got to meet their daughter Chelsea and her husband Braden and all 4 of their delightful grandkids – Hailynn, Lane, Duke and Jack! Breakfast with the full crew at Dilly's Diner, a super kid friendly restaurant downtown, was a real treat. Thanks, Dave and Mardy!
Traveling through Oklahoma revealed 2 interesting and very different sections of the state. For such a relatively small area, the Oklahoma panhandle is quite notable. This mostly flat prairie was called 'No Man's Land' from 1850 until 1890 since it was not officially a part of Texas, Kansas or New Mexico, and was eventually appended to the Oklahoma Territory when Oklahoma became a state. It was also the center of the 1930's dust bowl. And the eastern border of the panhandle is the 100th meridian, the longitude which roughly demarcates the separation between the eastern continental and the arid western climates in the US, unofficially used as the separation between the east and the west. And yes, over the course of fewer than 50 miles, we saw the sagebrush and red-tinged golden grasslands combine with, then give way to green grasses and deciduous trees.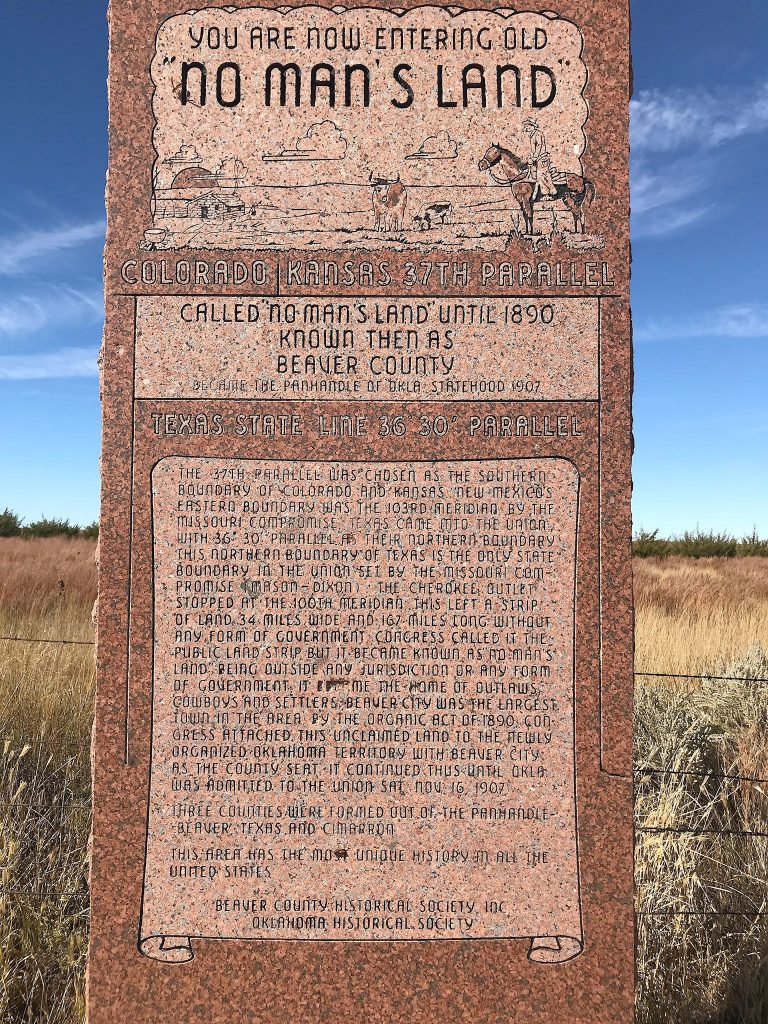 The terrain, flora, fauna architecture and roads in and around Tulsa reminded us of New England. Ah, but the occasional grain elevators and oil rigs gave it away… As musicians, we were grateful Mardena pointed out Red's Bar where Woody and Arlo Guthrie got their start. Tulsa was JJ Cale's home town, too!