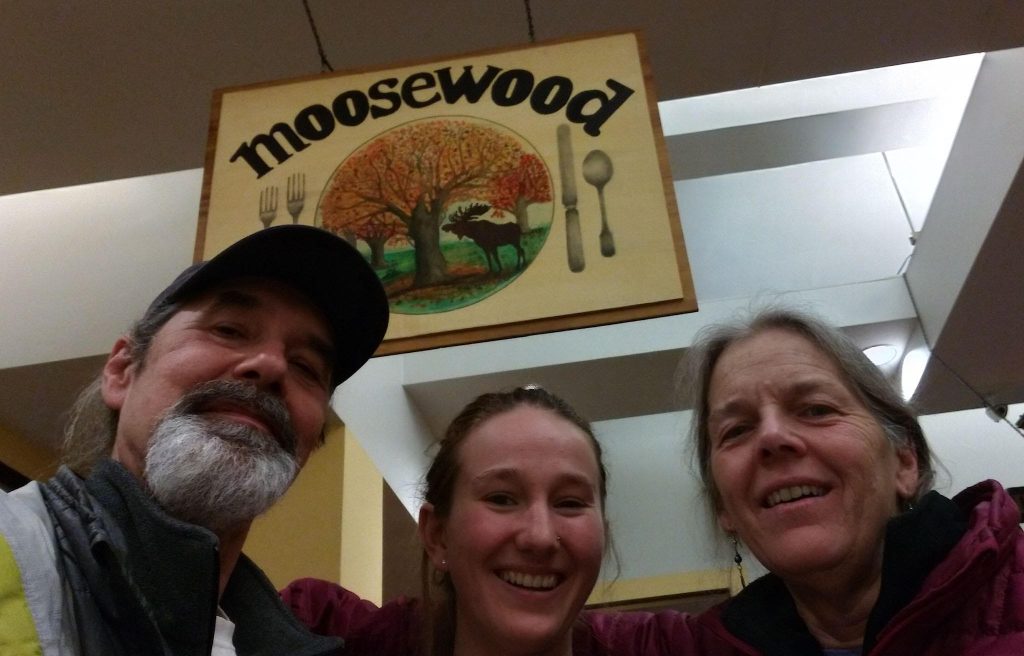 We had to get across upstate New York State and we only had two days. We hoped to find somewhere interesting to stop for the night. Ithaca!
It's one of the few towns in NYS we've not visited. Our friend Elisabeth is a student there, at Cornell University. And it's been the home of the world famous Moosewood Restaurant, a pioneer in creative vegetarian cooking, since the early 70's.
We checked in with Elisabeth. She was free! We had dinner (at Moosewood) and got caught up. We made plans for a ski weekend. We traded hugs. Elisabeth went back to her studies, and Doug and I went back to our parking spot for the night. We left. Fun, fast stopover!