Vermontanan (definition): A member of a particular subgroup of ski bums that relocates from Sugarbush in Vermont to Big Sky, Montana.
People who live in ski towns share certain characteristics – they enjoy a year-round, outdoorsy lifestyle, they are obsessive about skiing, and they think eight months of winter isn't quite enough. The connection between our home at Sugarbush (or the Mad River Valley) and Big Sky is unique. Despite differences in the skiing experience and the respective ski town communities, there's a certain vibe that's shared between the two. It can't be explained, but ski bums can feel it – it's obvious.
Yes, we know quite a few Vermontanans. We could feel sad that our friends moved away from us. On the other hand, our friends are choosing to live their next chapters close to big mountain skiing, and quite fortunately, our own next chapter involves travel, and these friends now live in a really, really cool place to visit.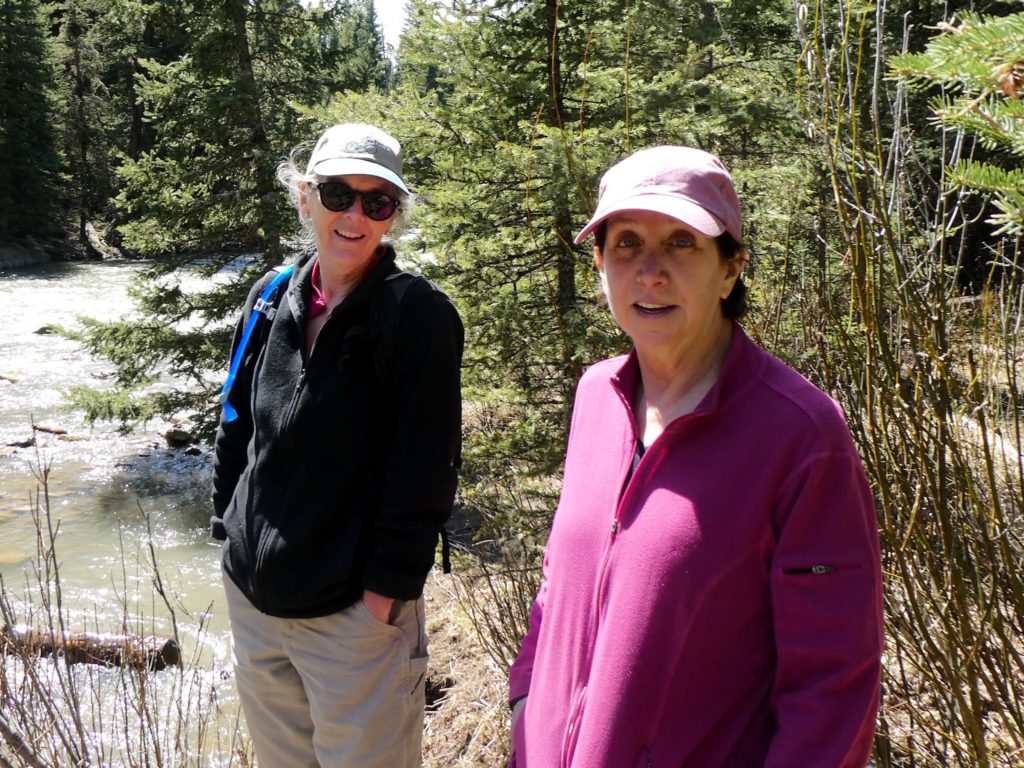 We spent a fabulous few days visiting with Sandra, a Vermontanan. Once again, we got to be her neighbor, albeit temporarily. With our RV parked outside her home, we connected for coffee, lunch, dinner. We plugged into Sandra's daily routine for a series of quite pleasant activities – reading, watching movies, going for walks, watching a bear climb the ladder on our RV (!), shopping – just enjoying each other's company. We helped each other catch up on happenings and friends, chatted, reminisced and just generally hung out. We love visiting Sandra in her new home town!
Doug and I met Dave and Sandra nearly 20 years ago – they were part of the original six-pack – and we last visited them in October. At that time, Dave was responding well to treatment for melanoma, but just a few weeks later, the cancer turned aggressive and Dave passed away in January. We miss Dave and cherish the memories of our time together. We love Sandra and are so glad we had another opportunity to spend time with her.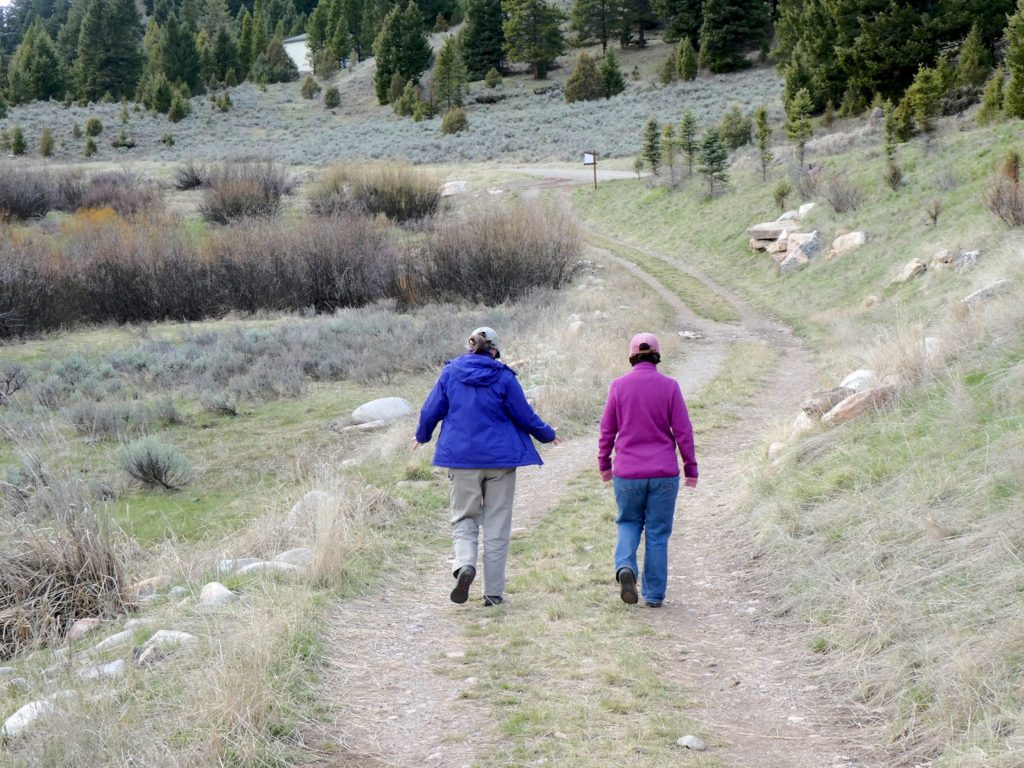 For anyone who's interested, more Big Sky pix…