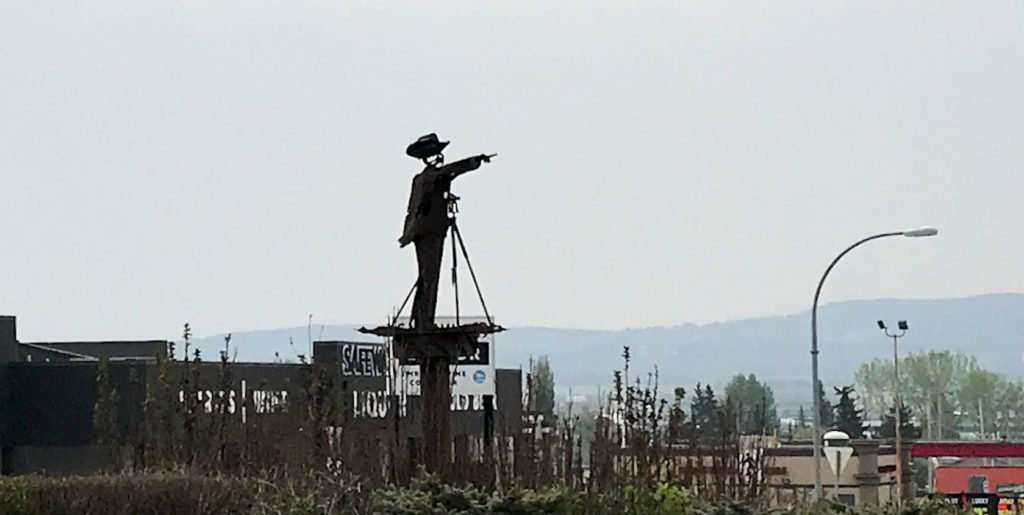 Dawson Creek, BC, Mile 0, is the official start of the Alaska Highway (originally known as the Alcan). The history of the construction of the Highway is fascinating. Soon after the bombing of Pearl Harbor in 1942, the Japanese occupied two of the Aleutian Islands in Alaska, then a US territory. In order to enable movement of military personnel and equipment to defend the territory, the US government needed a land route to connect Dawson Creek, then the northern terminus of rail service in North America, to Alaska. Begun in March of 1942, the 1,520-mile crude road through a wild, unknown sub-arctic frontier was completed in 8 months.
If you haven't seen it, we encourage you to watch Building the Alaska Highway, a PBS special, to learn more about the historical, political and sociological perspective of this epic undertaking. If you'd like to experience 'Wow!' or 'OMG?!' you'll need to drive the Highway. That's how the story comes to life.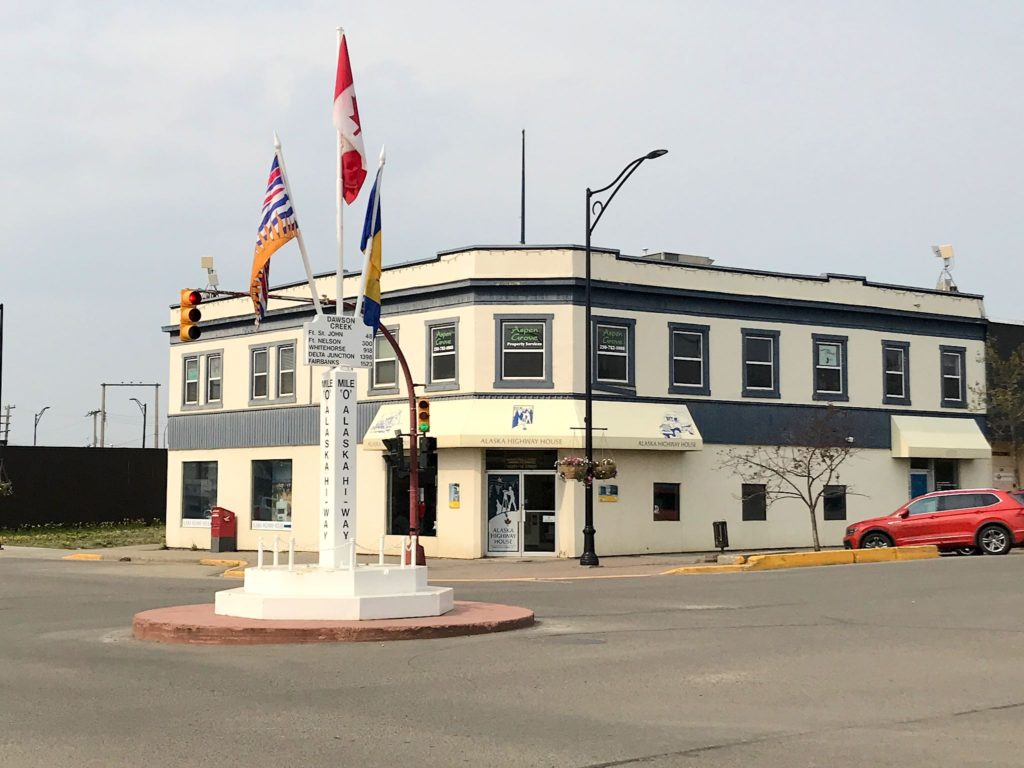 With a population of just under 12,000, the city of Dawson Creek is an agricultural community, a transportation hub and an RV magnet. We're a bit earlier in the season than most who drive the Alaska Highway. Nonetheless, there is a steady flow of RVs through town and at least five or six at a time parked at the Visitor Center, location of the 'World Famous Alaska Highway' monument with a small line of people waiting for their requisite pix by the sign. The parking lot could hold scores of RVs, and typically does so in July and August.
Although the details of the story are elusive, rumor has it the actual Mile 0 milepost stood in the center of a traffic circle at the official start of the road. It was run over so many times, it was replaced by a monument and statue of a surveyor pointing the way north. The milepost was then repositioned downtown, right outside the Alaska Highway House Museum. With less traffic, this milepost has managed to stay in place. The staff there will offer to take your photo at the new location.
A required book among travelers in these parts is The Milepost. As suggested by the title, it includes details mile by mile (or kilometer by kilometer) along the Alaska Highway – rest areas, trash cans, washrooms/outhouses, service stops with fuel (including diesel, which is essential info for us), towns, museums, campgrounds, great views – to support travel to, from and within Alaska and northwestern Canada. So, with our copy of The Milepost on board, we're heading north!