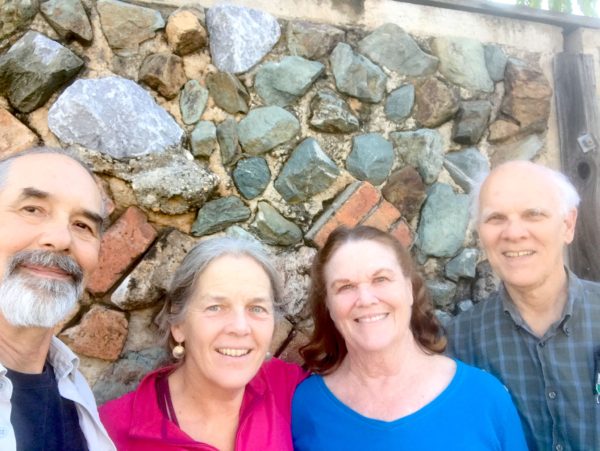 We last met up with Pete and Sue on the road two years ago in Salem, OR. They're also RVers, so we've got a lot in common beyond Pete and I being related in some distant fashion (it's not actually that obscure – his father and my mom's father were 1st cousins). Also of interest is that Pete is the older brother of David, Pinky, and Katy.
As we've mentioned, once we left the San Francisco bay area we were on a mission to get ourselves east of the mountains ASAP (to avoid any possibility of winter weather there). Pete and Sue were at my uncle's memorial service and they invited us to stop by their house, which is a few hours east of San Francisco on I-80 – very convenient! And a great opportunity to visit with them.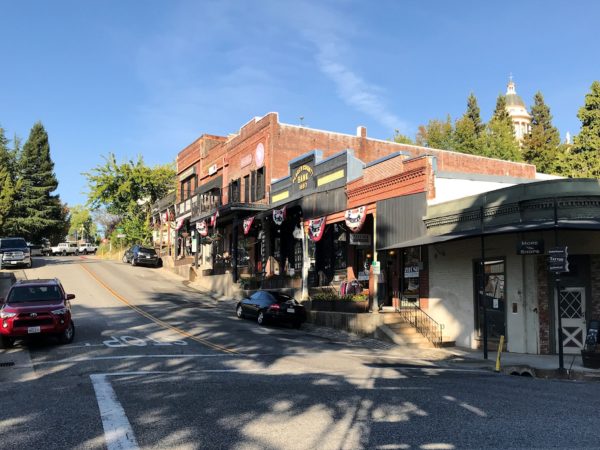 We arrived mid-afternoon and had a great time sharing travel tips and stories. Sue and Pete took us on a tour of Old Auburn, a historic area of the town which dates back to the earliest days of the California Gold Rush. We also visited a series of massive concrete sculptures created by a former dentist in Auburn with a unique hobby the fruits of which have become a tourist draw for the town (kind of along the lines of the world's largest ball of twine, but larger, heavier, and much more artistic and controversial).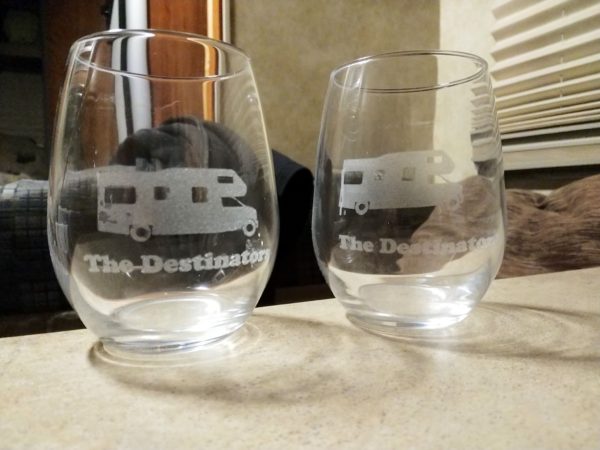 Speaking of former dentists with unique hobbies, Pete (also a retired dentist) keeps an industrial laser cutter/engraver in a spare bedroom. He made us these etched Destinator wine glasses, the only ones like them in the world!
Here are a few more Auburn pix…