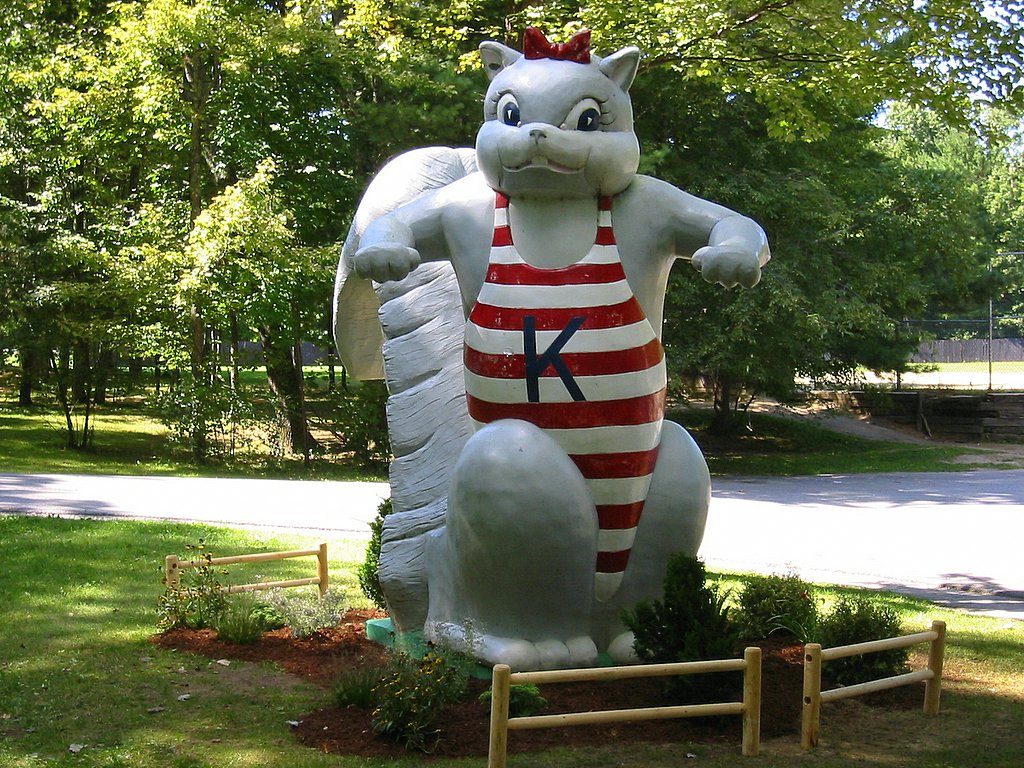 If you've never trusted your trip, vacation or summer to a computer algorithm, it's worth a try. Key your destination into Google Maps, select 'avoid highways' and follow the mathematically optimized route that will take you places you'd never find on your own while avoiding difficult left turns and heavy traffic. We've enjoyed gorgeous roads and early spring ag views throughout the heartland from Pittsburgh to Des Moines. We chose to alternate relatively long days, often ending at a Walmart, with relatively short days staying at very pleasant, delightfully under-occupied campgrounds featuring a biking or hiking adventure. We were also delighted when Google's suggested route took us through Ottumwa, IA, known as the home of Corporal Radar O'Reilly from M*A*S*H as well as, in real life, the place I spent the 4th of July in 1983. Memories!
My cousin Gary and I are about the same age. His dad was in the military, stationed in various totally cool places around the world, before the family settled in Omaha when Gary was in high school. Needless to say, although we had met (3 times?), we didn't know each other very well. Doug and I enjoyed a wonderful visit with Gary and his wife Renee in Ankeny, just outside Des Moines, getting caught up on all kinds of family stuff. (Yes, for some people – ok, some people like us – Des Moines is absolutely on the way from VT to UT.) It turns out we share a similar sense of adventure. Gary and Renee love fusion cuisine – ever have mac and cheese pizza? (Ever have my corn chowder lasagna?) Gary describes their vacations as driving toward a planned destination, ready for sudden and frequent diversions from their plans for anything sounding like an interesting adventure – like when a dog sees a squirrel. Squirrel!
So, 'Squirrel!' best describes our travel right now. As we were leaving Ankeny, we realized Winnebago Industries world headquarters, manufacturing plant and the mother ship was only 2 hours north in Forest City, IA. Squirrel! We gotta visit! And yes, the visit and factory tour we're well worth the trip. The museum featured a 1967 D-22 (MSRP $4,999), the model that launched the modern day motor home industry and a predecessor to our J-24.  And, of course, they have free overnight parking for Winnebago owners. The host told us they also welcome SOBs (some other brands…) in their sites.

Our VT friends, Dave and Sandra, spent the winter in MT and are driving back to VT. They're driving 12 hours a day to make the drive in 4 days. (We're driving a similar distance to Moab, averaging 4 hours a day to make the drive in 12 days…) We heard their route would be within 6 hours of Forest City on Friday night. Squirrel! We head south east and met up in So Beloit, IL for a fun, quick rendezvous and dinner. Really glad we took the time to chase that squirrel!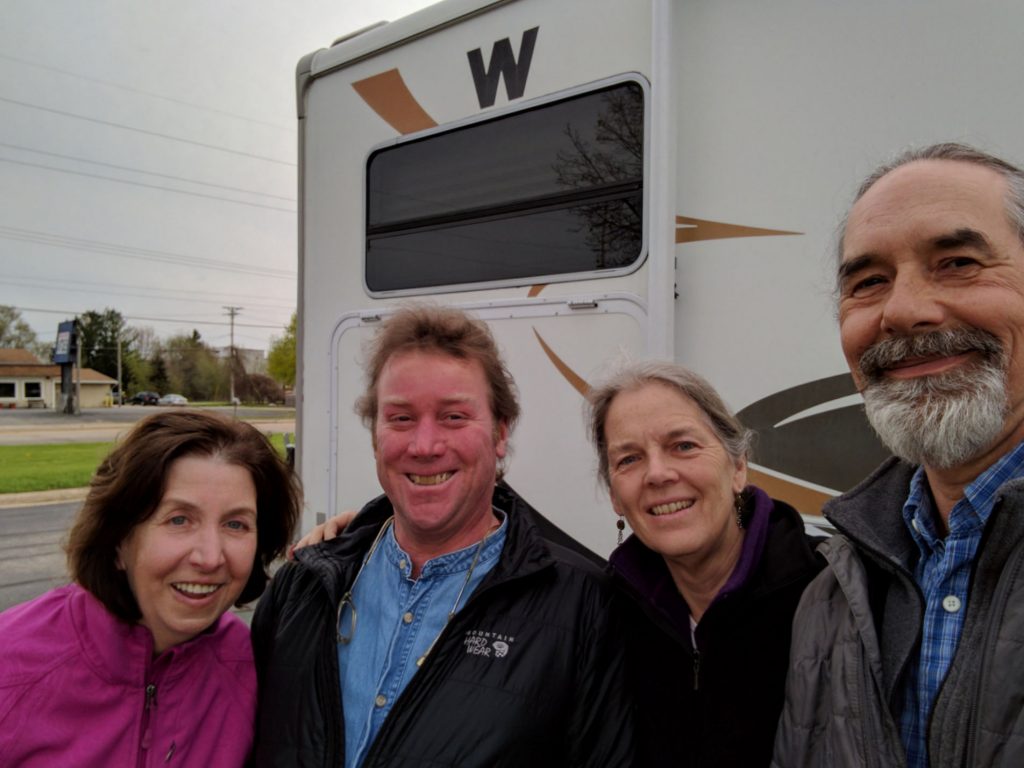 Will we ever get to Moab? Eventually…