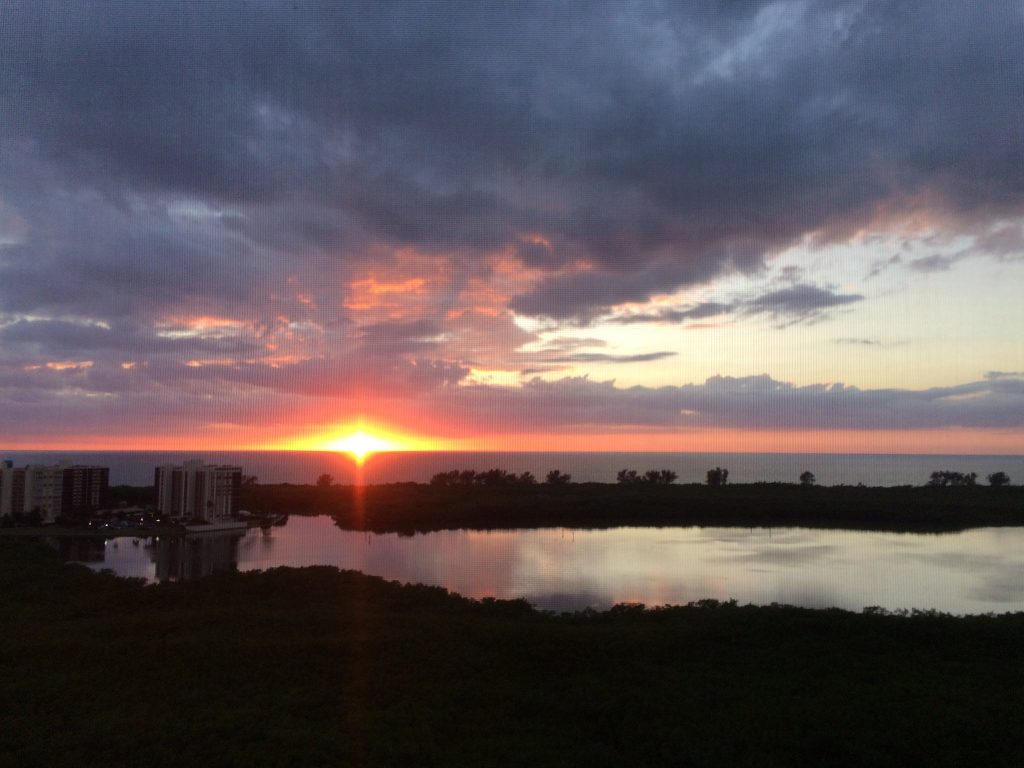 Did we mentioned we're enjoying retirement?
We've entered that stage of life where bunches of our friends are retiring and flipping the page to a new chapter. Hooray for all! On the other hand, sometimes that chapter means moving somewhere new and exciting and far away. (Of course, for some of us that new chapter just means moving around…) Over the past few years, our close-knit Sugarbush community has started scattering. We could mourn the distance between us. Or, we can plan visits!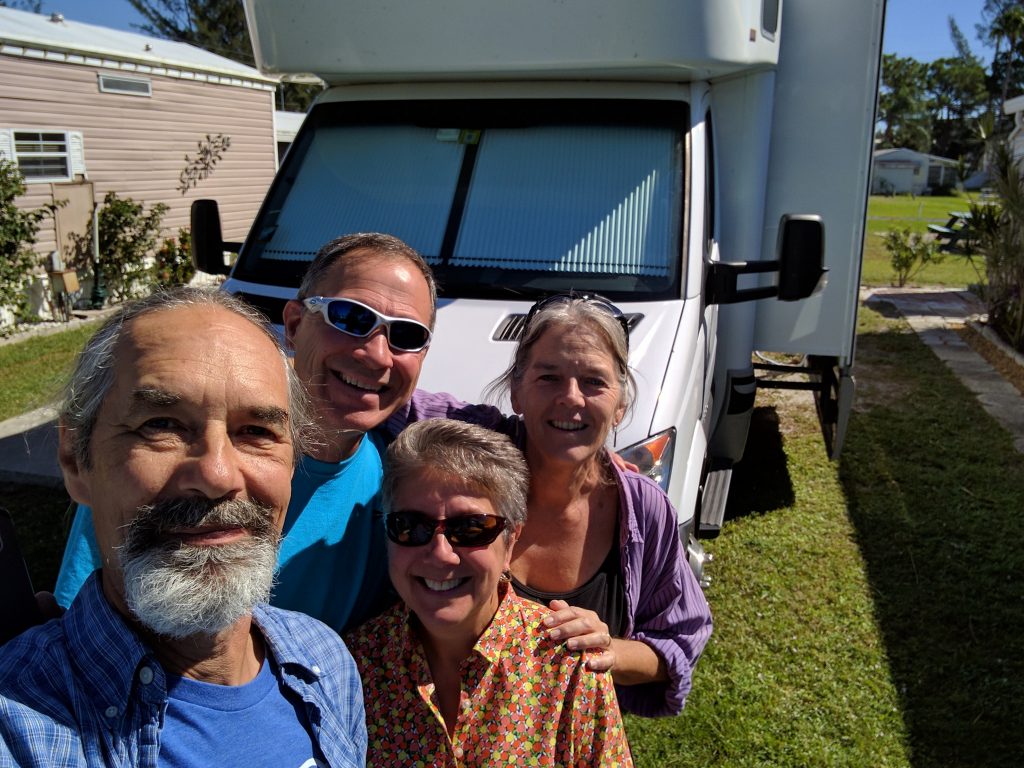 Bill and Jan are reverse snow birds – they ski in winter, travel in the summer, and spend spring and fall at their new digs in Naples, FL. Although they arrived in Naples from Vermont just hours before we showed up, they were ready to show us the new 'hood. A long walk along the white sandy beach near their home gave us our first real glimpse of the Gulf of Mexico, provided lots of catch up time and showcased an amazing variety of crazy beach birds. Capt'n Billy rented a skiff for the afternoon, treating us to a tour of the inland waterways in the area and providing a whole new perspective on Naples. We were on a mission to find dolphins and manatees. We scored on the dolphins, although the manatees eluded us – a convenient excuse (as if we need one…) to come back to visit.
We had a walking tour of Naples, including the historic downtown (which was hosting a weekly farmers' market) and the famed Naples pier, then we moved on to some of the local spots closer to home – beach hangout, club bar and coffee spot – and wrapped up with dinner in and an awesome triple chocolate dessert (Surprise!) chez Bill & Janet.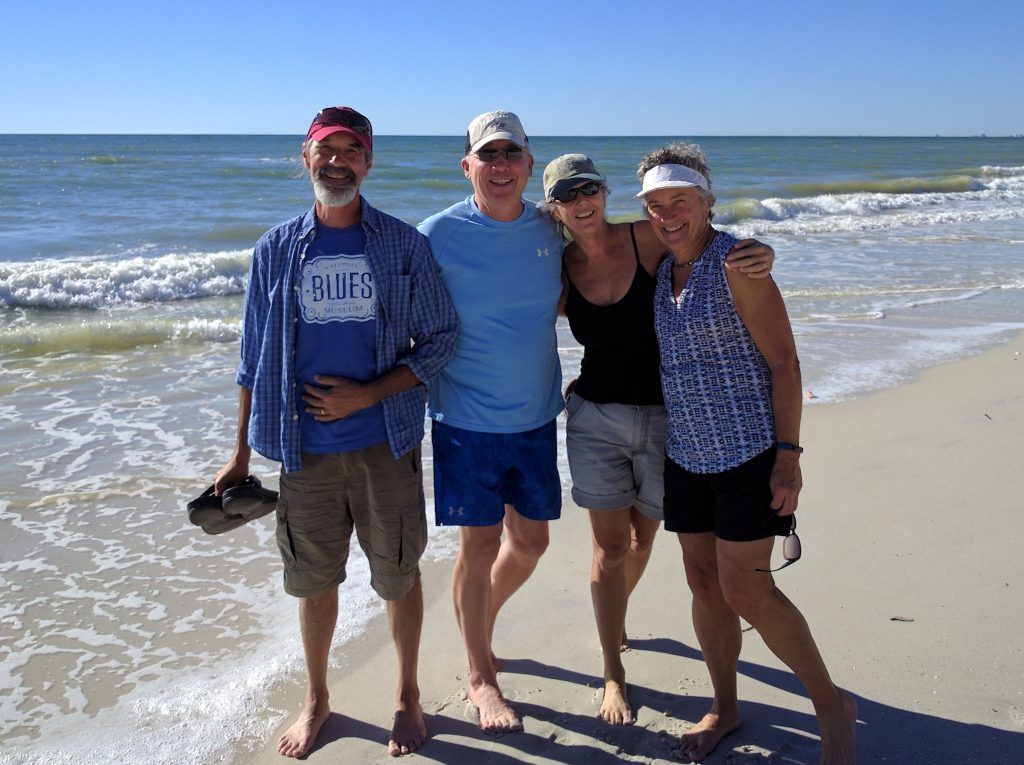 A few miles further on up the road, we visited Jeff (Bill's brother, for the handful of you who may not know…) and Jane. These are also Sugarbush-buds-turned-reverse-snowbirds, spending fall and winter in Bonita Springs, FL. They, too, are excited about their new environment and had us out on the pickle ball court within an hour of our arrival! The tour of their waterway-filled neighborhood included more crazy birds and the promise of an alligator who was apparently hiding that day (the elusive alligator means, of course, we have to come back). We took a long walk on their local beach – Barefoot Beach – ending with a tour and taste at the new local brew pub.
We were pleased to help Jeff and Jane explore their surroundings as we headed out for an adventure at Lovers' Key State Park. An island in the Gulf, Lovers' Key includes miles of hiking trails with pretty views of winding inland waterways which are home to all kinds of birds – we saw osprey, egrets and herons while the bald eagles eluded us (another excuse…) – alligators and manatees (both still elusive…).  Lovers' Key also has a swimming beach on the Gulf where Jane and I got to dip (ok, Jane swam). The adventure continued as we searched for a new dockside restaurant. The Hickory Grill on Big Hickory Island served up a tasty late lunch. Back at the house, we just chilled and chatted and enjoyed another great pool-side dinner.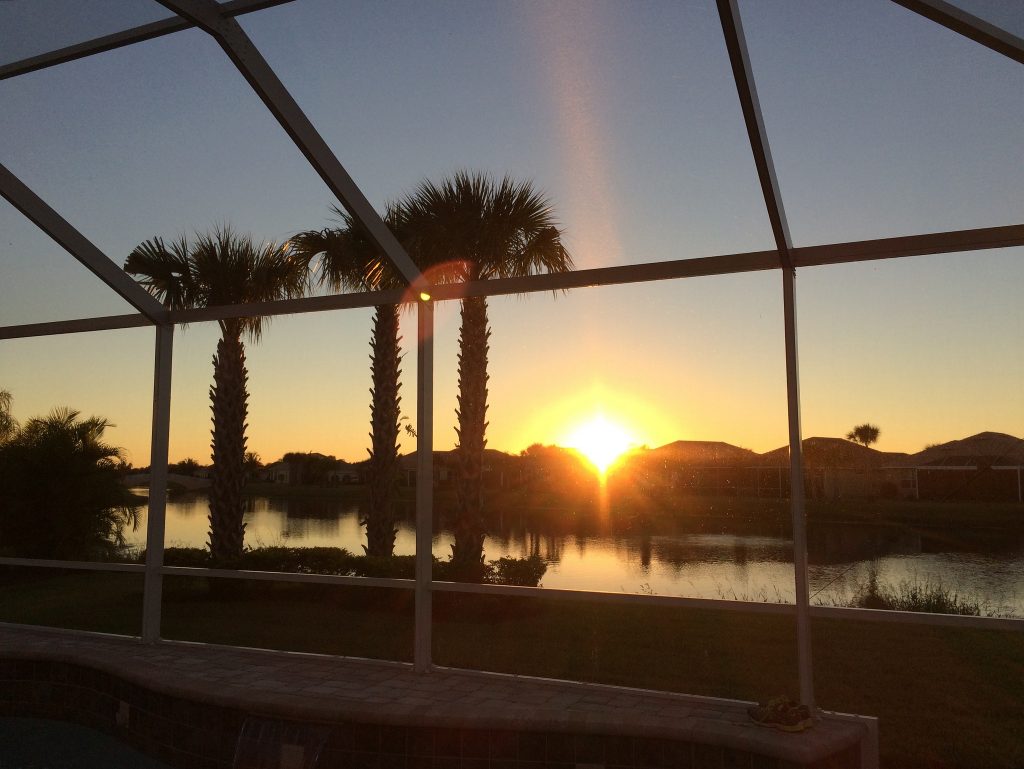 As we're writing these new chapters, it's good to see they will still include all these delightful characters…
For more Naples, Bonita Springs pix…