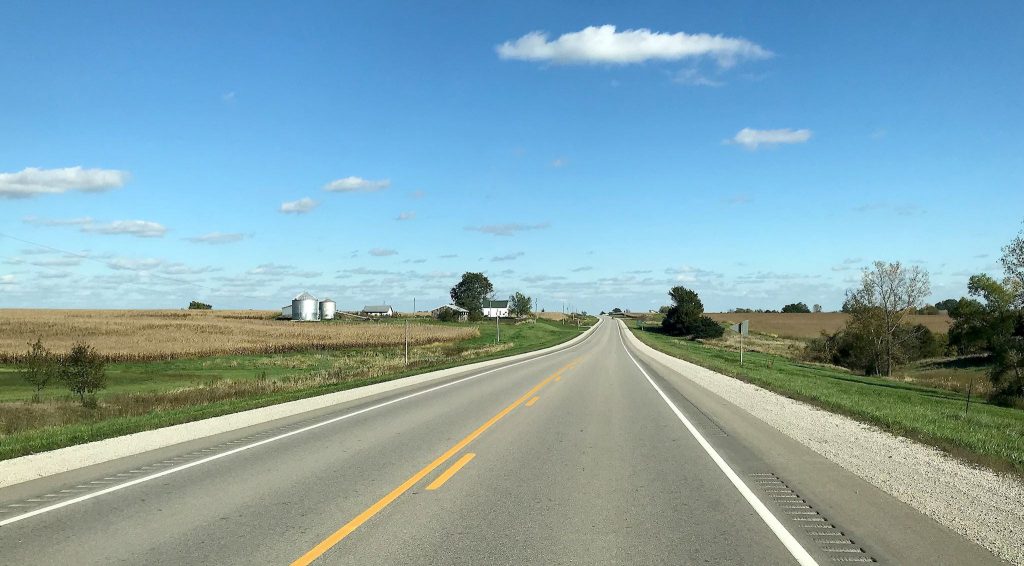 Our route through the Nebraska Sandhills left us perfectly aligned to explore southern Iowa and central Illinois, areas of the heartland we'd not yet seen. As we pored over Google maps looking for green splotches, we also noticed we were heading toward the Ohio River Valley, another gap in our travels.
Most of the state parks in southern Iowa and Illinois are bands of protected areas around reservoirs. Although pretty, and inviting to water sports enthusiasts in warmer temps, they are not usually hiking destinations. We did find Lacey-Keosauqua SP in southeastern Iowa and thoroughly enjoyed hiking trails to Lacey Lake, the requisite reservoir, and along the bluffs of the Des Moines River.
Being our third crossing of the northern (by our definition, meaning not too hot to visit in summer months) midwestern states, Iowa and Illinois provided us with a different view of the seasons in agricultural terms. Our last pass in April provided views of winter crops and deep brown earth, recently turned over by cultivators. This fall's visit showed the infinite shades of gold from drying or recently harvested crops -mostly corn and soybeans – and the increasing number of oak trees as we moved eastward.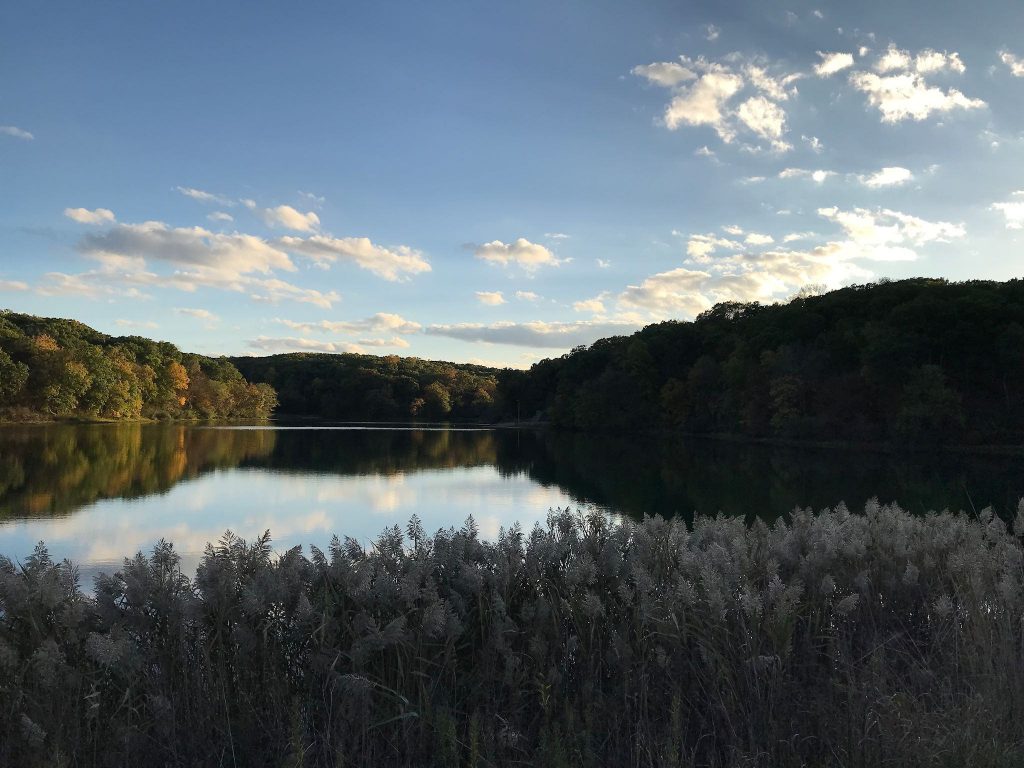 For anyone who's interested, more Iowa, and Lacey-Keosauqua SP pix…