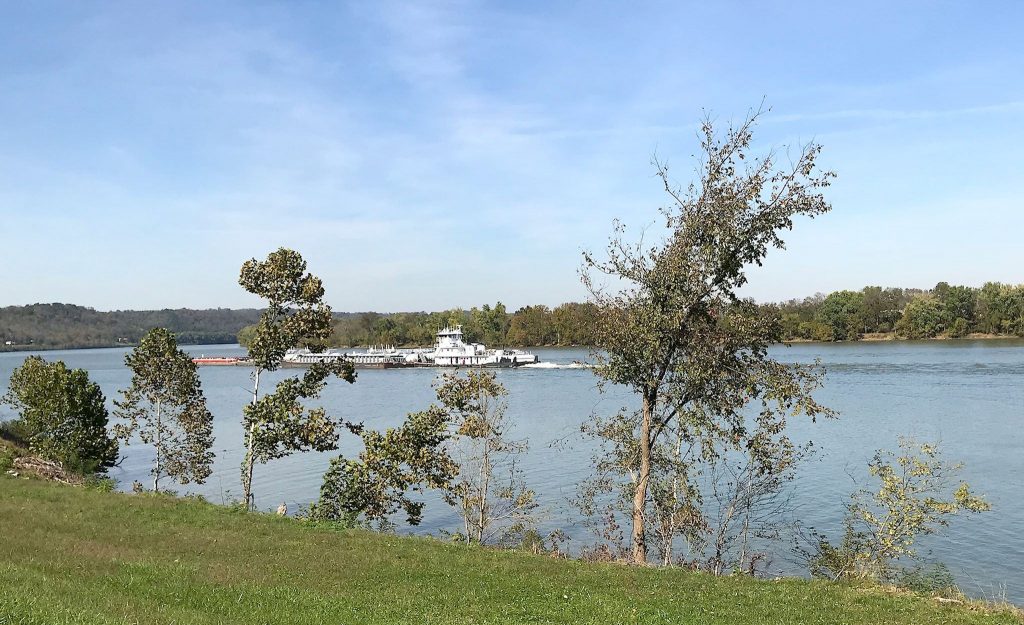 Just because we're heading back to VT doesn't mean we can't explore new places. However, with ski season (read: snow) on the horizon, we're aware our schedule is no longer timeless. We opted to explore the Ohio River Valley. We've been to the source in Pittsburgh, Pennsylvania and to Paducah, Illinois near where it joins the Mississippi. From prior travels, we've learned that river valleys tend to have unique stories and a sense of inter-connectivity. And we'd get to see a slice of the other 4 states along the river: Indiana, Kentucky, Ohio, and West Virginia.
It just happens that we have friends who've lived in and around Indiana and Ohio/West Virginia, as well as friends who've recently toured Kentucky in their RV. We asked for their insights, put dots on a map, and started connecting those dots. Thanks to Craig, Al and Linda!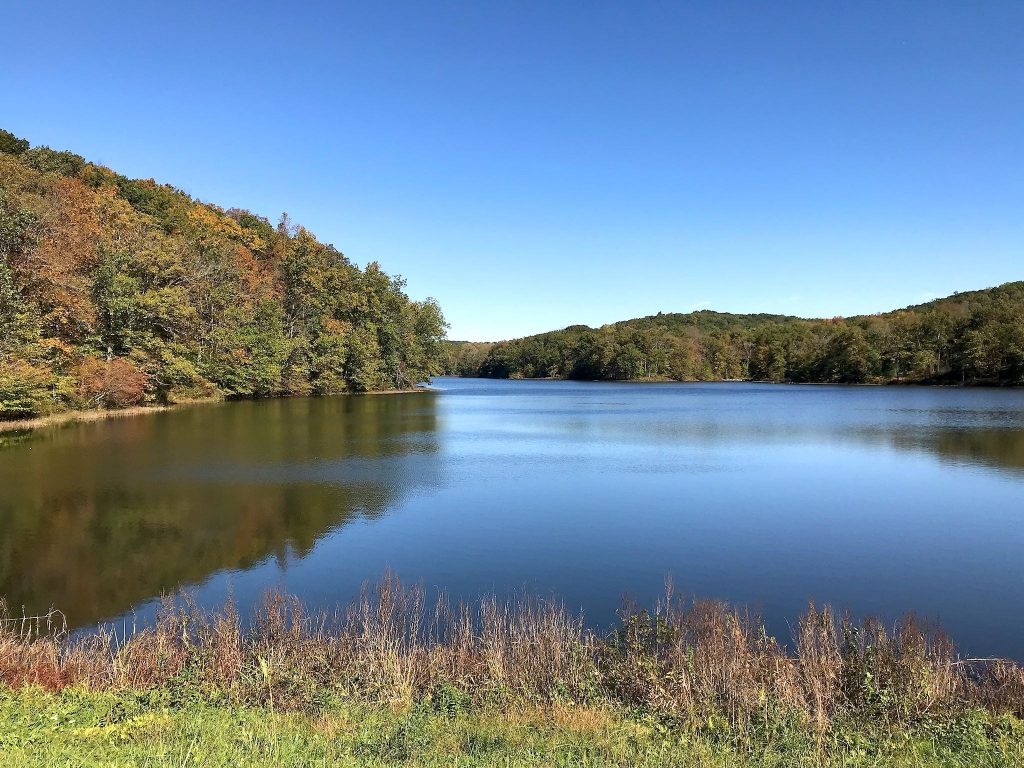 We launched from a splotch of green near Bloomington, IN – the Yellowwood State Forest. In addition to a quiet, super dark, nearly private lakeside campground, the state forest park offered several hiking trails. The weather was perfect for a hike around the Yellowwood Reservoir. Another shorter hike featured forest management exhibits with interpretive signs – interesting, educational and nicely balanced. (Full disclosure: I grew up in a logging/paper mill town.)
From Yellowwood, we headed directly for the Ohio River. Our tour combined a few longer driving days with stays at Walmarts and shorter drives or rest days with stays in those green spots on the map which have served us so well lately. We caught the Ohio River Scenic Byway in New Albany, IN. The road meanders up and down, over and near the river. The Ohio River is one of the largest tributaries to the Mississippi. We expected to see and hear lots about shipping and river boats. And we did. Since river shipping is relatively inexpensive, we expected to see lots of manufacturing plants. Yes, we did. Cute little towns along the river. Those, too. And there were (for us) a few surprises. (See our next post.)
We thoroughly enjoyed a few small town museums, specifically the Carnegie Center for Art and History in New Albany, Indiana, the National Underground Railroad Museum in Maysville, Kentucky and the Campus Martius Museum Ohio History Museum in Marietta, Ohio.
We found another green splotch near Reedsville, OH – the Forked Run State Park. We were greeted here by a  horde of screaming kids, thoroughly excited about the Park's annual Halloween party. Fortunately, the Park had reserved one loop for the handful of non-trick-or-treating guests who might happen to be passing through. We woke up to a private hill-top campground on a gorgeous fall day and an enticing array of hiking trails, so we extended our stay for another night and spent the day playing outside.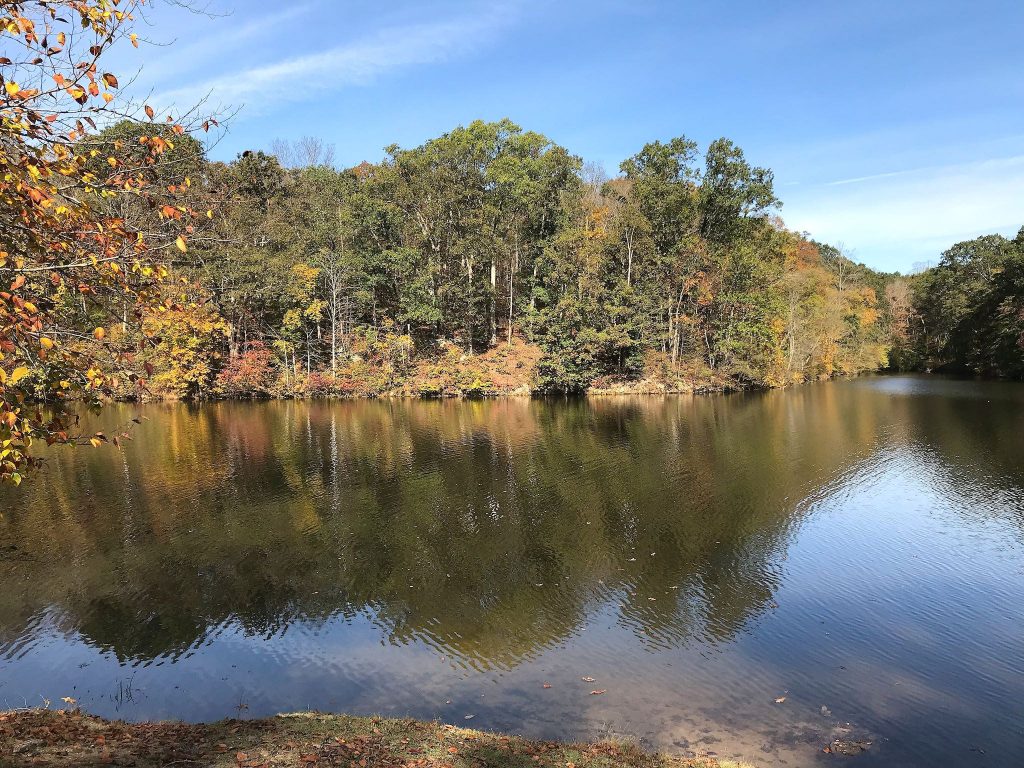 We opted to start heading east in Marietta, Ohio/Parkersburg, West Virginia, thankful for what we learned and experienced along the Ohio River Valley.
For those who are interested, more Yellowwood camp, Yellowwood hike, Ohio River 1, Ohio River 2, Maysville, Forked Run camp and hike pix…