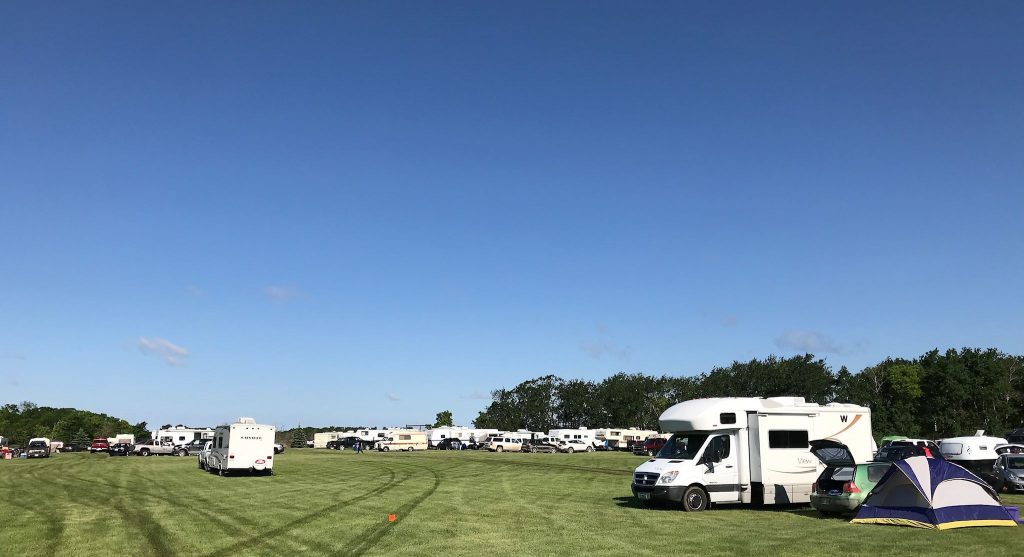 Our approach to non-planning our trips always includes having a list of music festivals and dates handy so we can be on the lookout for where our trajectory might intersect a festival. Most recent example: if we bypassed Winnipeg on our  first pass (planning to double back to visit later), we could attend the Prairie Wind Music Festival in Cypress River. To continue a theme from the previous post, Neil Young wrote about this town – the town where his dad grew up – in his song 'Prairie Wind.'
Nature may have decided to play a joke with the festival name – a volunteer told us they'd had wonderful weather for six years, but that trend came to an abrupt end this year. Hey, we're hardy Vermonters so intermittent rain and temps below 10 C (40's F) weren't enough to deter us. But we had to take a break from the outdoor stage area when the 100 kph 60 mph) wind kicked in. (It's the prairie, after all…) And we were totally thankful when the volunteers moved the whole festival indoors to the adjacent Cypress River Arena and Curling Rink. The changeover took only about an hour or so out of the schedule, gave everybody a chance to dry out a little bit, and the show went on (as it must!).

And it was a great show! The festival featured a wonderful and fascinating mix of local and regional Manitoba bands of many genres. True to form, the folk duo sang an original tune about not building walls. The self-described outlaw country band from Winnipeg did an original about making it in Nashville. Also from Winnipeg, the hip hop band rapped about John Deere tractors. The funk band had everybody up and dancing.
Within minutes of our arrival in the on-site camping area we met Jan, Rich and Tim. They are part of a group of friends who all met each other at music festivals. This group now connects most weekends at different music festivals throughout Manitoba. We continued to meet more of the group throughout the weekend. Hanging with these folks was a blast!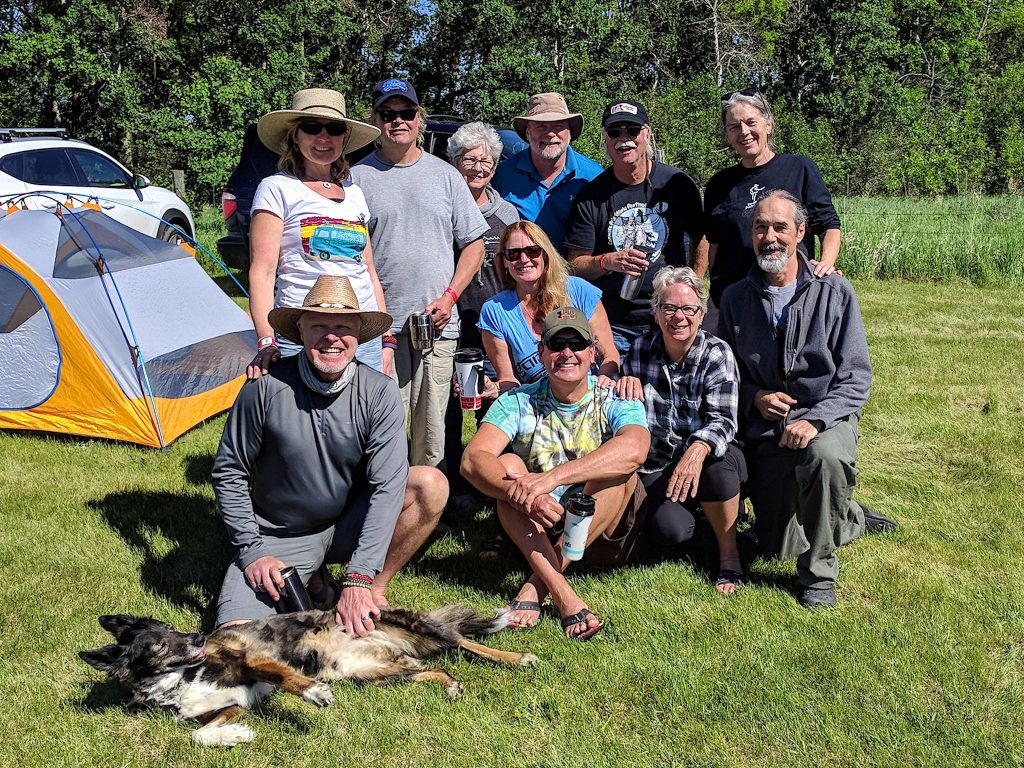 After a day of trying weather was made fine by great music and even more enjoyable by new friends, we woke to a gorgeous, cool, sunny morning in the prairie, very glad to have come to the Prairie Wind Festival!
For anyone who's interested, more Manitoba prairie and Prairie Wind Music Festival pix…